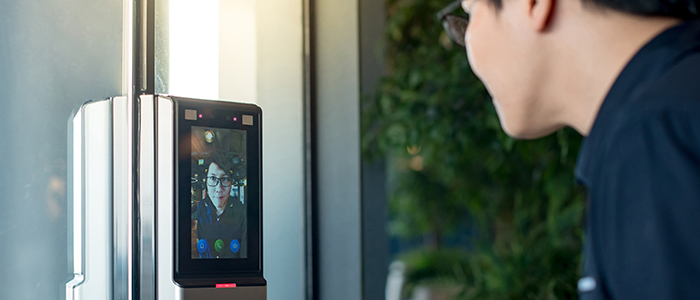 Overview
Start date: 10 October 2023
Duration: Tuesday and Thursday evenings for four weeks (no classes w/c 30 October)
Fees: £4,800
The Programme
Understand how AI is impacting business and develop a strategy for implementing AI in your organisation.
Artificial Intelligence (AI) is changing our world and the way businesses work. Gain a better understanding of how AI is impacting business practices and learn the skills necessary to operate in this new environment with UCL's Artificial Intelligence for Business programme. You'll also get the opportunity to develop a project based on the potential implementation of AI in your own organisation.
The programme is suitable for mid-level managers and executives working in any industry.
The impact
By the end of the programme you will:
Have an understanding of the fundamental principles underlying AI;
Be able to identify new business opportunities for applying AI;
Understand how AI facilitates new business models;
Recognise the benefits and pitfalls of applying AI in a business environment.
The programme is structured around a project in which you identify a business challenge or opportunity in your own organisation that AI can address. Each block provides input for the project, which you can apply to your own situation. During the last block, you will craft an AI 'game plan' and receive feedback in class. You can then share the plan with a decision-maker in your organisation, directly applying your learning and helping your organisation to grow and thrive.
Programme outline
The programme is split into four blocks, each composed of two class sessions.
Block 1: AI fundamentals – demystifying AI and discussing key techniques.
1. What is AI?
Understand different AI approaches and learn the language of AI.
2. The deep learning revolution
What are the basics of deep learning and why has it been so successful?
Block 2: AI business opportunities – identifying ways to use key AI business applications in your organisation.
3. AI business applications
Study a variety of AI business applications.
4. Translating business opportunities into AI solutions
Find out what makes a business opportunity solvable by AI and how to prioritise such opportunities.
Block 3: AI strategy – how to use AI for decision-making and creating new business models.
5. Decision-making
Learn how to analyse biases in AI models, combine AI models, and when to use humans and machines together.
6. Business models
Understand the different ways in which AI can facilitate new business models.
Block 4: AI implementation – the key considerations and challenges when implementing AI in a business environment.
7. The challenges of AI implementation
Create your own implementation design, while considering the challenges of implementing technological – and particularly AI – changes within an organisation.
8. Project presentations and debrief
Present and discuss your 'game plan', reflect on what you've learnt and prepare for how you can make your plan a reality.
Programme dates
This Artificial Intelligence programme in London is taught two nights a week for four weeks. Classes take place between 18:00 and 21:00, and the dates are:
Week 1 - 10 and 12 October
Week 2 - 17 and 19 October
Week 3 - 24 and 26 October
Week 4 - 08 and 09 November
Your learning environment
You will learn in-person on the highest classroom in Europe on Level 50 of One Canada Square in Canary Wharf, London. You will be taught by academics from the UCL School of Management, the business school of University College London, one of the world's leading universities. Your peers will be a diverse group of mid-senior level executives from a range of industries, bringing a wealth of different experiences.
UCL's strong emphasis on research and progressive approach to teaching means your course will be based on the most up-to-date understanding of how artificial intelligence is used in real-life businesses. On completing the course you should feel confident in your ability to implement AI projects in your organisation.
Our Faculty
In the latest Research Excellence Framework, 95% of the UCL School of Management's research was considered world-leading and internationally excellent. Choosing the UCL Artificial Intelligence for Business Programme gives you access to world-leading academics who combine their unique research with real-world practical solutions.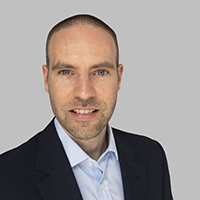 Bart Vanneste is an Associate Professor (Reader) in the Strategy & Entrepreneurship group of the UCL School of Management. His research focuses on corporate strategy, relationships between organisations and machine learning.
Bart is widely published in prestigious journals and wrote the book Corporate Strategy: Tools for Analysis and Decision-Making. He is active in management education and was awarded the Management Best Teacher Award by UCL School of Management.
Angela Aristidou-Ritter is a Lecturer (Assistant Professor) in the Strategy & Entrepreneurship group of the UCL School of Management. She studies how multiple organizations across different sectors coordinate and innovate to address important societal challenges, with a focus on healthcare sustainability and continuity. She designs multi-sited studies that include virtual spaces such as online platforms and social media. Her work draws on organizational theory (primarily practice theory and institutional theory) to examine and explain puzzles that are uncovered in her empirical fieldwork.
Angela is currently leading a research team to examine cross-sector innovations: those innovations that emerge when public organizations come together with third sector organizations (charities, non-governmental and voluntary organizations) to deliver services. This is a cross-country comparative research program (USA, UK and Canada) with collaborations at Stanford and MIT.
Alistair Moore is a Lecturer (Education) in the Operations and Technology group of the UCL School of Management. He is a computer scientist with more than 10 years experience in AI/ML, UX design, marketplaces, mobile and early-stage tech innovation. He was on the founding team of UCL spin-out Satalia.com and venture backed Wearepopup.com. 
His activities at UCL include helping create The Mobile Academy and the IDEALondon innovation centre at the heart of TechCity with Cisco and DC Thomson. He has been a member of the Special Group for Entrepreneurship for the British Computer Society and has mentored at the Wayra Academy, Springboard Mobile (now Techstars London) & Startupbootcamp IoT. 
Applications
Who should apply?
This programme is suitable for mid-senior level managers working at organisations in any industry. No prior technical knowledge is required. 
What are the entry requirements?
There are no formal entry requirements to our executive education programmes, however, typically our applicants will have:
a minimum of five years' work experience
a bachelor's degree or higher
a good level of English (an English language test is not required for this programme, however, the programme is taught entirely in English without translation, and so you should be comfortable communicating in English.)
How can you apply?
You can apply to the programme by completing our application form which shouldn't take you more than five minutes to complete.
Once submitted, your application will be reviewed by the Executive Education Team who will be in touch to discuss your place on the programme and to arrange payment. 
Fees
Fees for this four-week programme are £4,800.
For more information on what the programme fee covers, or to discuss your fees, please speak to our Executive Education Team.
Payment
Payment for your place on the programme should be made using a credit/debit card on the UCL Store. You will receive an access code for the UCL Store from the Executive Education Team once your place in the programme is confirmed.
If you would prefer to pay by invoice, please discuss this with the team.
30% Club scholarship
As part of our school-wide dedication to equality, diversity and inclusion, the UCL School of Management is offering two 30% Club scholarship places each year on our executive programmes.
For this programme, a scholarship covering the entire programme fee will be awarded to one eligible individual. If you meet the eligibility criteria, you should select the checkbox "I am applying for the 30% Club Scholarship" during your application.
Learn more about the 30% Club scholarship.
Are corporate partner rates/alumni discounts applicable?
Yes, we do offer discounts for alumni and for some corporate partners. Please contact our Executive Education team to discuss your eligibility mgmt.execed@ucl.ac.uk
Why choose us

As a programme attendee, you'll benefit from a personalised approach that champions innovation, creativity and cross-disciplinary working.
The UCL School of Management, based in Canary Wharf, London, was recently ranked in the top five of UK business schools by The Guardian, and UCL is consistently ranked in the global top 20 for its academic excellence and research. You'll be learning from a university that combines cutting-edge thinking with a disruptive spirit, helping you to develop the skills that will allow you to fulfil your potential and achieve real results for your organisation.
Video library
Dr Bart Vanneste explains how the programme can help you explore the possible uses of AI in your organisation.
Madiha Latif, Managing Director at Zuria Dor, tells us how networking on her programme helped her to open her mind to new possibilities and collaborations..
Register for information
Want to know more? Fill in the form below to download our programme brochure and discuss your education with our team.
FAQs
What day and time do classes take place?
Classes start on 10 October 2023. They will take place on Tuesday and Thursday evenings, between 18:00 and 21:00, for four weeks. There will be no classes w/c 30 October.
What happens if I know I am going to miss a class?
We understand that life happens and you may have to miss a class. If this situation arises, please contact the Executive Education Team to let them know you won't be in attendance. In order to obtain the certificate of completion, you are required to attend a minimum of 75% of all sessions.
Will there be pre-work or homework?
Yes, there will be some pre-work and homework. We know that our participants are busy people, so we try to keep this as reasonable as possible. But, please be prepared to put in some work outside of the classroom in order to get the most from this programme.
Is there an English language requirement?
An English language test is not required for this programme, however, the programme is taught entirely in English without translation, and so you should be comfortable communicating in English.
Are there discounts for alumni?
Yes, UCL and UCL School of Management Alumni are able to access discounted fees. Please contact our Executive Education Team to discuss your fees.
Do I have to pay in advance, or are there payment plans?
All fees must be paid prior to the start of the programme. Please speak to our team to discuss your individual circumstances.
How can I pay for my programme?
You should pay for your programme via credit/debit card in the UCL Store, using the access code given to you by the Executive Education Team. If you would prefer to pay by invoice this can be arranged. Please speak to the team to discuss your individual circumstances.