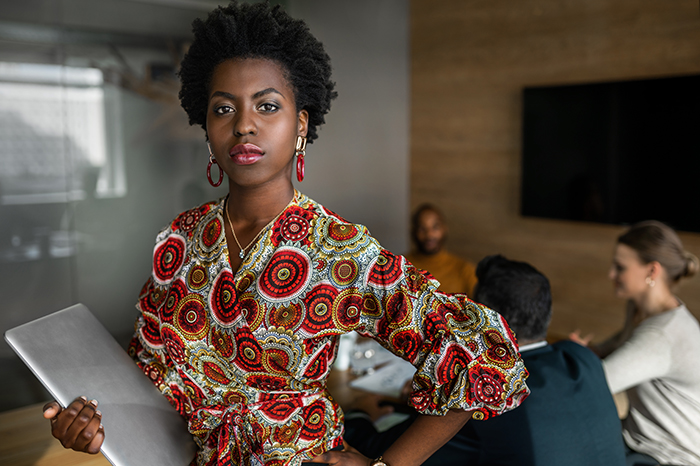 Overview
Start date: 14th – 15th December 2023
Location: One Canada Square, Canary Wharf
Fees: £3,250
The Programme
Be an impactful, strategic member on your board - ready to question norms and drive change.
Board members and aspiring board members in the 21st century need to be on top of the latest thinking on technology, sustainability and diversity. This course will inspire you to take action in your organisation, helping to build greater competitiveness and innovation. 
Eight experts from the UCL School of Management will equip you with the tools you need to tackle complex governance issues and stimulate organisational change. 
The impact
This programme has a strong focus on strategic planning and aims to give you an understanding of a range of governance topics, helping you to develop into an effective and invaluable board member. By the end of the programme, you will:
Understand the latest thinking on corporate sustainability and relate it to corporate goals
Be able to design strategies that respond to emerging technologies and disruptive generational views of work
Apply diversity and inclusion solutions to your organisation
Appreciate the trade-offs and challenges associated with leading change.
Programme outline
Over two days, you'll attend 10 inspiring sessions, with a mixture of learning from your professors and practical role-play alongside your peers. Your tutors are experts in their field who regularly collaborate with international organisations and industrial networks.
Day 1
Session 1: From mission to purpose: understanding organisational identity
How the identity of an organisation is formed and how it influences decisions
Session 2: Inspiring change
It's often easier to figure out what needs to change in an organisation than actually make that change – here's how to get people to behave in new ways.
Session 3: Building and strategising diversity and inclusion
Concrete ideas about how you can weave diversity and inclusion into core strategies and processes in your organisation.
Session 4: Post-pandemic leadership
The pandemic has accelerated trends in leadership – this session focuses on the broadened range of decisions that business leaders need to make now, from strategic thinking and detailed execution, to technology roadmaps and dealing with disengaged employees.
Session 5: CEO fireside chat
Day 2
Session 1: Transforming into an agile business with digital and data
How your organisation can adopt digital-driven, agile practices for greater resilience, competitiveness and innovation.
Session 2: Sustainable transformation of business
Why your business should integrate sustainability into its core business strategy, to build competitive advantage and financial performance. 
Session 3: Emerging technologies and their impact on business success
How to implement changes relating to artificial intelligence (AI), virtual and augmented reality (VR/AR), blockchain and the Internet of Things (IoT) to accelerate growth and innovation.
Session 4: Winning with the youngest generations
Overcome the resignation crisis – how to attract, recruit, engage and retain your youngest employees by understanding their paradigms about work, careers, life and leadership.
Session 5: CEO fireside chat
Your learning environment
You will learn in-person on Level 50 of One Canada Square, the highest floor of Canary Wharf, taught by academics from the UCL School of Management, the business school of University College London, one of the world's leading universities. Your fellow programme attendees will be board members and aspiring board members from a range of industries, bringing a wealth of different experiences. 
 
UCL's strong emphasis on research and progressive approach to teaching means your course will be a dynamic exploration of how to succeed as a board member in an ever-changing corporate climate. By the end of the programme, you will feel empowered to lead on important areas such as sustainability and disruptive technology, relating your strategy to your organisation's goals.
Our Faculty
In the latest Research Excellence Framework, 95% of the UCL School of Management's research was considered world-leading and internationally excellent. Choosing UCL's Succeed As A Board Member programme gives you access to world-leading academics who combine their unique research with real-world practical solutions.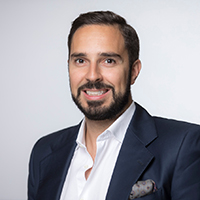 Paolo Taticchi is a Professor in Strategy and Sustainability and the Deputy Director of MBA and Global Engagement at UCL School of Management. 
He has teaching experience in 14 countries and has carried out internationally recognised research on performance measurement and management, business networks and corporate sustainability. Outside of academia, Paolo has significant consultancy experience and has co-founded three firms in the fields of engineering and consultancy.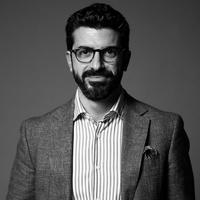 Giuseppe Stigliano is the CEO of Spring and has 20 years of international experience in marketing and communication services. A thought leader and sought-after keynote speaker, he is co-author of the best-selling Retail 4.0: 10 Guiding Principles for the Digital Age. He previously co-founded two start-ups and holds a PhD in Marketing and Economics. 
 
Giuseppe enjoys mentoring young entrepreneurs and works as an Adjunct Professor of Retail Marketing and Entrepreneurship & Innovation at notable international universities and business schools.
Other tutors on this programme include:  
 
Professor Raina Brands 
Professor Bilal Gokpinar
Professor Adam Kingl
Professor Sunny Lee 
Professor Davide Ravasi 
Professor Marialena Zinopoulou 
Applications
Who should apply?
This programme is designed for board members and aspiring board members who are dealing with governance issues related to sustainability, diversity and inclusion, emerging technologies, generational differences in the workforce, and the transformation of their organisation. This short course looks at integrating these themes into business strategy and building a competitive advantage.
What are the entry requirements?
There are no formal entry requirements to our executive education programmes, however, typically our applicants will have:
a minimum of five years' work experience
a bachelor's degree or higher
a good level of English (an English language test is not required for this programme, however, the programme is taught entirely in English without translation, and so you should be comfortable communicating in English.)
How can you apply?
You can apply to the programme by completing our application form which shouldn't take you more than five minutes to complete.
Once submitted, your application will be reviewed by the Executive Education Team who will be in touch to discuss your place on the programme and to arrange payment. 
When do applications close?
Applications will close 10 working days prior to the start of the programme.
Fees
Fees for this two-day programme in May 2023 are £3,250.
For more information on what the programme fee covers, or to discuss your fees, please speak to our Executive Education Team.
Payment
Payment for your place on the programme should be made using a credit/debit card on the UCL Store. You will receive an access code for the UCL Store from the Executive Education Team once your place in the programme is confirmed.
If you would prefer to pay by invoice, please discuss this with the team.
30% Club scholarship
As part of our school-wide dedication to equality, diversity and inclusion, the UCL School of Management is offering two 30% Club scholarship places each year on our executive programmes.
For this programme, a scholarship covering the entire programme fee will be awarded to one eligible individual. If you meet the eligibility criteria, you should select the checkbox "I am applying for the 30% Club Scholarship" during your application.
Learn more about the 30% Club scholarship.
Are corporate partner rates/alumni discounts applicable?
Yes, we do offer a 50% discount for UCL School of Management alumni and a 25% discount for UCL alumni. Corporate rates for sending multiple participants to be agreed. Please contact our Executive Education team to discuss your eligibility mgmt.execed@ucl.ac.uk
Why choose us

As a programme attendee, you'll benefit from a personalised approach that champions innovation, creativity and cross-disciplinary working.
The UCL School of Management, based in Canary Wharf, London, was recently ranked in the top five of UK business schools by The Guardian, and UCL is consistently ranked in the global top 20 for its academic excellence and research. You'll be learning from a university that combines cutting-edge thinking with a disruptive spirit, helping you to develop the skills that will allow you to fulfil your potential and achieve real results for your organisation. 
Register for information
Want to know more about this programme? Fill in the form below to download our programme brochure and discuss your education with our team.
FAQs
What day and time do classes take place?
Classes will take place on 25 and 26 May 2023 between 09:00 and 18:00.
What happens if I know I am going to miss a class?
We understand that life happens and you may have to miss a class. If this situation arises, please contact the Executive Education Team to let them know you won't be in attendance. In order to obtain the certificate of completion, you are required to attend a minimum of 75% of all sessions.
Will there be pre-work or homework?
Yes, there will be some pre-work and homework. We know that our participants are busy people, so we try to keep this as reasonable as possible. But, please be prepared to put in some work outside of the classroom in order to get the most from this programme.
Is there an English language requirement?
An English language test is not required for this programme, however, the programme is taught entirely in English without translation, and so you should be comfortable communicating in English.
Are there discounts for alumni?
Yes, UCL and UCL School of Management Alumni are able to access discounted fees. Please contact our Executive Education Team to discuss your fees.
Do I have to pay in advance, or are there payment plans?
All fees must be paid at least 10 working days prior to the start of the programme.
How can I pay for my programme?
You should pay for your programme via credit/debit card in the UCL Store, using the access code given to you by the Executive Education Team. If you would prefer to pay by invoice this can be arranged. Please speak to the team to discuss.