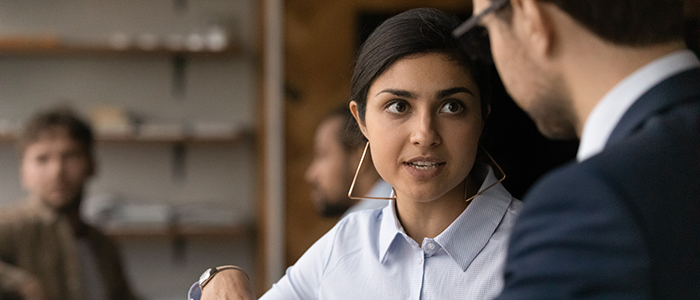 Overview
Dates:  TBC
Duration: Two full days
Fees: £3,250
The Programme
Become a stronger, more confident and more creative negotiator in an increasingly complex business world.
Adept deal-making skills are essential for both corporate executives and entrepreneurs. The UCL Executive Negotiations Programme is designed to help you – whether you're an individual or a team, experienced or a novice – to learn a common framework for negotiation, think creatively about how to solve problems and practise your skills in engaging, immersive scenarios.
During a negotiation, each party must cooperate, compromise and compete with one another to reach a deal. While humans have been negotiating throughout history, the scientific study of this process has truly blossomed over the past 50 years. This has resulted in a framework that can aid individuals and groups to strategically prepare for and tactically prosecute negotiations – resulting in the best possible deal.
Learn from UCL School of Management's expert professors, while trying out negotiation tactics in a risk-free environment to find the best routes for success. This programme is suitable for those in mid to senior-level management roles in any industry, and no technical knowledge is required.
The impact
This practical, experiential programme will help you put your new negotiation skills into practice straight away, boosting impact in both your organisation and your career. You'll learn how to:
●      Strategically prepare for and tactically prosecute negotiations, to get the best outcomes
●      Apply a framework creatively to solve problems and build support for innovative solutions
●      Practise negotiations within the framework in order to try new tactics in a riskless environment
●      Approach negotiations with competence, confidence and creativity
Programme outline
Introduction to a Negotiations Framework
If two parties want different outcomes, how can they come to an agreement? When is it best to stand firm, and when is it wise to concede? Over the past few decades, researchers have studied negotiation tactics in huge detail, helping to produce strategic guidance for real-life situations. The resulting framework guides negotiators to think about what they really need out of a deal and how they can achieve it in a creative and often mutually beneficial way.
Distributive or Integrative Approach
Simply put, distributive negotiation is win-lose – one party gains something and the other party loses something – while integrative negotiation is win-win, finding a solution that satisfies both parties. Both approaches require a strong framework and a clear idea of what your objectives are, the concessions you are willing to make, and at what point you will walk away. Your methods can even change during a negotiation as more factors come to light.
Repeated Interactions
Your negotiation strategy may look different if you are likely to have repeated interactions with the other party. Relationship-building and mutual trust is essential, as is coming to a clear understanding of your counterpart's needs and desires – and their bottom line. Repeated negotiations may lead to a more collaborative outcome.
Multiple Party Interactions
Negotiating with several different parties at once adds complexity to proceedings, but it also offers opportunities for trade-offs. It's important to gain the support of key parties who will help smooth the negotiation process, as well as ensuring that all representatives approach the process with an honest and fair approach.  
Forming Alliances
Within multiple party negotiations, look for parties that have similar goals and common interests, to form  alliances. This helps present a stronger negotiative position; but it's important that you know everything about your new allies, in case there's a clash of goals or a weakness that other parties can exploit.
Your learning environment
You will learn in-person on the highest classroom in Europe on Level 50 of One Canada Square in Canary Wharf, London. You will be taught by academics from the UCL School of Management, the business school of University College London, one of the world's leading universities and your peers will be a diverse group of mid-senior level executives from a range of industries, bringing a wealth of different experiences.
UCL's progressive approach means you'll learn tried-and-tested frameworks for negotiation, while also having the freedom to challenge and think differently.
Programme dates
This programme will run in September 2023. Exact dates will be released soon.
Our Faculty
In the latest Research Excellence Framework, 95% of the UCL School of Management's research was considered world-leading and internationally excellent. Choosing the UCL Executive Negotiations Programme gives you access to world-leading academics who combine their unique research with real-world practical solutions.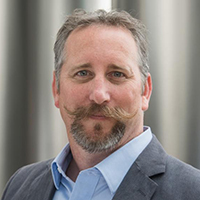 Dr James (Jim) Berry is an Assistant Professor in Organisational Behaviour and the Director of the UCL MBA at the UCL School of Management.
Jim brings a diverse background to his research and teaching. Previous experience founding a software company, starting a consultancy group, leading technology R&D efforts, and writing anti-terrorism textbooks allows Jim to ground theoretical discussions with an applied perspective. This previous work also helps in attempting to address meaningful questions with his research. Jim extends his work using extensive engagement with entrepreneurs and companies around growth and innovation issues.
Applications
Who should apply?
This programme is suitable for mid-senior level managers working at organisations in any industry. No prior technical knowledge is required.
What are the entry requirements?
There are no formal entry requirements to our executive education programmes, however, typically our applicants will have:
a minimum of five years' work experience
a bachelor's degree or higher
a good level of English (an English language test is not required for this programme, however, the programme is taught entirely in English without translation, and so you should be comfortable communicating in English.)
How can you apply?
You can apply to the programme by completing our application form which shouldn't take you more than five minutes to complete.
Once submitted, your application will be reviewed by the Executive Education Team who will be in touch to discuss your place on the programme and to arrange payment. 
Fees
Standard fees for this two-day programme are £3,250.
For more information on what the programme fee covers, or to discuss your fees, please speak to our Executive Education Team.
Payment
Payment for your place on the programme should be made using a credit/debit card on the UCL Store. You will receive an access code for the UCL Store from the Executive Education Team once your place in the programme is confirmed.
If you would prefer to pay by invoice, please discuss this with the team.
30% Club scholarship
As part of our school-wide dedication to equality, diversity and inclusion, the UCL School of Management is offering two 30% Club scholarship places each year on our executive programmes.
For this programme, a scholarship covering the entire programme fee will be awarded to one eligible individual. If you meet the eligibility criteria, you should select the checkbox "I am applying for the 30% Club Scholarship" during your application.
Learn more about the 30% Club scholarship.
Are corporate partner rates/alumni discounts applicable?
Yes, we do offer discounts for alumni and for some corporate partners. Please contact our Executive Education team to discuss your eligibility mgmt.execed@ucl.ac.uk
Why choose us

As a programme attendee, you'll benefit from a personalised approach that champions innovation, creativity and cross-disciplinary working.
The UCL School of Management, based in Canary Wharf, London, was recently ranked in the top five of UK business schools byThe Guardian, and UCL is consistently ranked in the global top 20 for its academic excellence and research. You'll be learning from a university that combines cutting-edge thinking with a disruptive spirit, helping you to develop the skills that will allow you to fulfil your potential and achieve real results for your organisation.
Video library
Register for information
Want to know more? Fill in the form below to download our programme brochure and discuss your education with our team.
FAQs
What day and time do classes take place?
Classes will take place during September 2023. Exact dates will be released soon.
What happens if I know I am going to miss a class?
We understand that life happens and you may have to miss a class. If this situation arises, please contact the Executive Education Team to let them know you won't be in attendance. In order to obtain the certificate of completion, you are required to attend a minimum of 75% of all sessions.
Will there be pre-work or homework?
Yes, there will be some pre-work and homework. We know that our participants are busy people, so we try to keep this as reasonable as possible. But, please be prepared to put in some work outside of the classroom in order to get the most from this programme.
Is there an English language requirement?
An English language test is not required for this programme, however, the programme is taught entirely in English without translation, and so you should be comfortable communicating in English.
Are there discounts for alumni?
Yes, UCL and UCL School of Management Alumni are able to access discounted fees. Please contact our Executive Education Team to discuss your fees.
Do I have to pay in advance, or are there payment plans?
All fees must be paid at least 10 working days prior to the start of the programme.
How can I pay for my programme?
You should pay for your programme via credit/debit card in the UCL Store, using the access code given to you by the Executive Education Team. If you would prefer to pay by invoice this can be arranged. Please speak to the team to discuss.