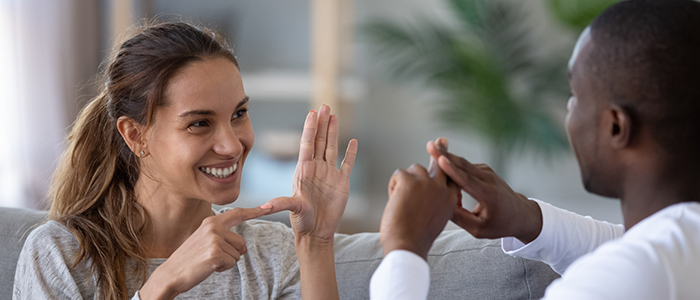 Overview
Start date: October 2023
Class times: Thursday evenings 18:00 - 21:00
Duration: Six weeks
Fees: £3,600
The Programme
Transform your organisation by leading ethically and implementing concrete initiatives to boost diversity and fairness.
Equality, diversity and inclusion (EDI) is more important than ever – and engaging in these practices makes for a fairer workplace with a bigger pool of talent. This programme will empower managers to create, lead and maintain diverse workforces and fair and inclusive workplaces.
If you're a leader who wants to discover EDI initiatives that have been proven to work – and the ones to avoid - you'll learn from our expert professors, who will share theoretical frameworks and evidence-based tools that you can take back to your organisation. Through case studies, in-class exercises and short team projects, you'll design your own initiatives to improve diversity and create cultures of inclusion.
The impact
This programme will help you identify procedures for implementing EDI – and know what will work best for your organisation. You'll be able to confidently argue the case for diversity with key stakeholders, and learn how to avoid common pitfalls. By the end of this course, you will be able to:
demonstrate an insight into the theory and practice of diversity, fairness and inclusion at work;
apply frameworks and evidence-based tools to identify the key challenges to fostering and maintaining diversity, fairness and inclusion in teams and organisations;
demonstrate knowledge about common DEI practices implemented across organisations, including what does and doesn't work and why.
Programme outline
Session 1: Positioning Diversity, Equality, & Inclusion
Understand why the world's top businesses are investing in diversity. See what a serious approach to EDI can bring to your business.
Session 2: Creating fair organisations
The myth of meritocracy in organisations and tools for de-biasing your workplace
Session 3: Designing inclusive organisations
Designing inclusion initiatives that will ensure everyone feels valued and accepted
Special topics in the inclusion space (e.g., Black Lives Matter, #metoo)
Session 4: Leading a diverse workforce
Being an ethical leader, harnessing the benefits of diversity, and responding to diversity threats
Session 5: Navigating pushback and politics
Anticipate negative reactions to your EDI efforts and tackling diversity resistance in all its forms
Session 6: Making it stick
Embedding the Leading Inclusively approach
Your learning environment
You will learn in-person on the highest classroom in Europe on Level 50 of One Canada Square in Canary Wharf, London. You will be taught by academics from the UCL School of Management, the business school of University College London, one of the world's leading universities. Your peers will be a diverse group of mid-senior level executives from a range of industries, bringing a wealth of different experiences.
UCL's strong emphasis on research and progressive approach to teaching means your programme will be based on the most up-to-date ideas and best practices in diversity, equality and inclusion. On completing the programme you should feel confident in leading diverse teams, and fostering a culture of inclusivity and fairness throughout your organisation.
Our Faculty
In the latest Research Excellence Framework, 95% of the UCL School of Management's research was considered world-leading and internationally excellent. Choosing the UCL Leading for Creativity and Innovation programme gives you access to world-leading academics who combine their unique research with real-world practical solutions.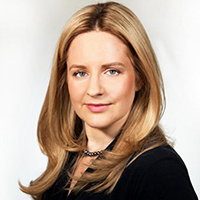 Dr Raina Brands is an Associate Professor at UCL School of Management. Her work combines the study of social networks and gender stereotypes to provide a novel insight into a range of gender inequalities in organisations. She recently founded Career Equally, whose mission is to help women – and the companies they work for – de-bias their careers.
Raina received her MPhil and PhD in Management from Judge Business School at the University of Cambridge and was previously on the faculty at London Business School. Her work has been presented at international conferences, published in top management journals and has garnered wide press coverage.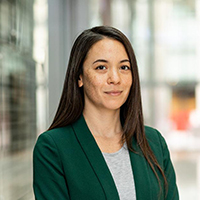 Clarissa is an Assistant Professor in the Organisations and Innovation Group at UCL School of Management. Prior to joining UCL, she was a post-doctoral research fellow at INSEAD, conducting research at the INSEAD Gender Initiative in Singapore. Clarissa obtained her PhD. in social psychology from the University of California, Los Angeles.
Her research addresses two main questions: (1) What motivates individuals to support and promote diversity and inclusion in their organizations? (2) How can diverse organizations maintain and foster an inclusive workplace where individuals with underrepresented and disadvantaged social identities can succeed and thrive in their organizational roles?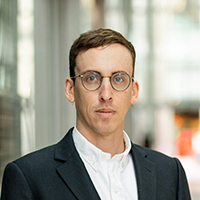 Felix is an Assistant Professor in the Organisations and Innovation Group at UCL School of Management. Before joining UCL, he was a postdoctoral research scholar and visiting assistant professor at NYU Stern School of Business. He received his Ph.D. from UCLA in 2018 where he taught and conducted research in the Psychology Department and Anderson School of Management.
His work explores the unique identity concerns that members of dominant groups experience in the face of growing diversity, and the strategies they employ to preserve dominance. In addition, he works on developing novel and empirically-based interventions to improve intergroup attitudes within organisations.
Applications
Who should apply?
This programme is suitable for mid-senior level managers working at organisations in any industry. No prior technical knowledge is required. 
What are the entry requirements?
There are no formal entry requirements to our executive education programmes, however, typically our applicants will have:
a minimum of five years' work experience
a bachelor's degree or higher
a good level of English (an English language test is not required for this programme, however, the programme is taught entirely in English without translation, and so you should be comfortable communicating in English.)
How can you apply?
You can apply to the programme by completing our application form which shouldn't take you more than five minutes to complete.
Once submitted, your application will be reviewed by the Executive Education Team who will be in touch to discuss your place on the programme and to arrange payment. 
When do applications close?
Applications will close 10 working days prior to the start of the programme.
Fees
Fees for this six-week programme starting in May 2023 are £3,600.
For more information on what the programme fee covers, or to discuss your fees, please speak to our Executive Education Team.
Payment
Payment for your place on the programme should be made using a credit/debit card on the UCL Store. You will receive an access code for the UCL Store from the Executive Education Team once your place in the programme is confirmed.
If you would prefer to pay by invoice, please discuss this with the team.
30% Club scholarship
As part of our school-wide dedication to equality, diversity and inclusion, the UCL School of Management is offering two 30% Club scholarship places each year on our executive programmes.
For this programme, a scholarship covering the entire programme fee will be awarded to one eligible individual. If you meet the eligibility criteria, you should select the checkbox "I am applying for the 30% Club Scholarship" during your application.
Learn more about the 30% Club scholarship.
Are corporate partner rates/alumni discounts applicable?
Yes, we do offer discounts for alumni and for some corporate partners. Please contact our Executive Education team to discuss your eligibility mgmt.execed@ucl.ac.uk
Why choose us

As a programme attendee, you'll benefit from a personalised approach that champions innovation, creativity and cross-disciplinary working.
The UCL School of Management, based in Canary Wharf, London, was recently ranked in the top five of UK business schools by The Guardian, and UCL is consistently ranked in the global top 20 for its academic excellence and research. You'll be learning from a university that combines cutting-edge thinking with a disruptive spirit, helping you to develop the skills that will allow you to fulfil your potential and achieve real results for your organisation. 
Register for information
Want to know more? Fill in the form below to download our programme brochure and discuss your education with our team.
FAQs
What day and time do classes take place?
Classes will take place on a Thursdayy evening, between 18:00 and 21:00. This will remain the same throughout your programme. The programme starts on 04 May 2023.
What happens if I know I am going to miss a class?
We understand that life happens and you may have to miss a class. If this situation arises, please contact the Executive Education Team to let them know you won't be in attendance. In order to obtain the certificate of completion, you are required to attend a minimum of 75% of all sessions.
Will there be pre-work or homework?
Yes, there will be some pre-work and homework. We know that our participants are busy people, so we try to keep this as reasonable as possible. But, please be prepared to put in some work outside of the classroom in order to get the most from this programme.
Is there an English language requirement?
An English language test is not required for this programme, however, the programme is taught entirely in English without translation, and so you should be comfortable communicating in English.
Are there discounts for alumni?
Yes, UCL and UCL School of Management Alumni are able to access discounted fees. Please contact our Executive Education Team to discuss your fees.
Do I have to pay in advance, or are there payment plans?
All fees must be paid at least 10 working days prior to the start of the programme.
How can I pay for my programme?
You should pay for your programme via credit/debit card in the UCL Store, using the access code given to you by the Executive Education Team. If you would prefer to pay by invoice this can be arranged. Please speak to the team to discuss.