Overview
Students from departments across UCL may select one or more management modules to complement their primary field of study. These modules are useful for students intending to go into a career in management or who wish to learn about a specific management function—they are suitable for students from all disciplines and, for the majority of modules, no previous knowledge of management studies is required.
Some departments may include a specific requirement for students to take management modules. Others encourage their students to take management electives. Intercollegiate students may also apply.
Students should be interested in:
Learning about basic management functions and their practical application
Developing interpersonal and communication skills
Improving critical and analytical thinking
Practising presentation skills
Engaging in teamwork
Contributing to case study work and class discussions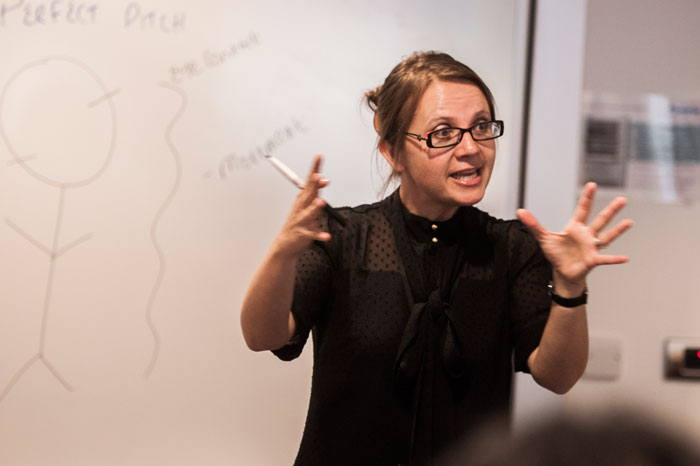 Modules
Electives can often provide a good way of showing particular interest in a subject area(s) when building a selection of modules that complement each other and the overall degree programme.
Elective Module Portfolio
Undergraduate Elective Modules
Timetables
Please note that timetables for term two modules have not been confirmed, and are subject to change.
All students are recommended to refer to the online timetable for details of module timings and locations. Note that this information is subject to change so students are advised to check regularly.
For modules which have weekly seminars, students will ordinarily be allocated by the automated system based on individual timetables or asked to sign up to a seminar group on Moodle. Module organisers will explain seminar allocations at the start of the module.
Resits
All elective students who failed one or more Management modules in the previous academic session and who intend to resit or repeat those modules should notify the Elective and Affiliate Administrator, Fiona Narraway (f.narraway@ucl.ac.uk) by the end of the first week of Term 1.
Module Registration
Guidelines for correct registration on Management modules.
Students are advised to register as early as possible on Portico for any management module they wish to take as an option or elective. For the most part we will accept students on our optional/elective modules on a first come first served basis according to the date of selection on Portico. Priority is given to students registered in the School of Management and students on certain programmes are prioritised for some modules. Places may be limited on some modules depending on room constraints.
The UCL School of Management Student Administration team is always available to meet students to discuss their selections. The UCL School of Management Student Office is located on the 1st floor of the Engineering Front Building on Malet Place. Students are also advised to discuss any doubts regarding timetabling or permitted module combinations with their parent departments.
Detailed information for all modules can be found on the module catalogue.
Module Registration
To register for individual modules students are advised to submit selections as early as possible once they have completed enrolment at UCL so as to guarantee a space on the module.
Module selections usually open to students in the middle of August and students must submit their choices by October 2020.
Why choose us
The UCL School of Management offers students the benefit of broadening their knowledge with a variety of subject areas from Finance & Accounting & Economics, Marketing & Analytics, Operations & Technology, Organisations & Innovation, and Strategy & Entrepreneurship. Courses provided by award-winning lecturers and an exposure to an international educational environment provide the knowledge and tools you need to excel in and lead the industries of the future.
Benefits of studying management modules:
Students gain basic management training to complement their primary studies
Students gain transferable skills such as problem-solving, logical thinking, creative and analytical thinking and practical analysis and application
Opportunity to study alongside students from many different degree programmes
Courses offered by UCL School of Management are delivered by a faculty with external experience from the private, public and charitable sectors
Experience of different teaching styles and delivery
Access to weekly guest entrepreneurship lectures
Training in skills valued by employers including teamwork and presentation skills
Many graduates can build their management knowledge and experience by following a further management qualification, such as an MBA (Masters in Business Administration)
Graduates with management studies have obtained jobs in companies such as Ernst and Young, JP Morgan, Deloitte, KPMG; the financial sector, consulting, IT, journalism, advertising, education
FAQs
How many management modules can I take?
This depends on your programme of study. Students should seek advice from their parent departments on the maximum numbers of outside modules they are permitted to take as electives. UCL School of Management will approve students on as many modules as they are permitted to take, subject to available places.
Do I need approval from my parent department to take a management module?
Usually, yes. Some departments provide their students with guidelines on which modules are acceptable but if in doubt we always recommend that students check with their parent department before confirming a selection.
How does UCL School of Management decide who will take a module?
We approve all selections on a first-come first-served basis according to date of selection on Portico. Some modules are limited to specific programmes – see module catalogue for details.
When will I know if I have a place on a course?
We begin our module approval process on Portico in September. However, it is not always possible to complete this process before the start of teaching. Students are advised to start attending classes from the start of term. Any student who is rejected from a module will be notified by email.
Why might I be rejected from a module?
The two main reasons for being rejected from a UCL School of Management module are (1) the module is over-subscribed and (2) the module is not an approved selection by either parent or teaching department.
Can I "shop around" and sit in on a variety of modules before making my selections?
No, we do not permit students to test-run modules. This is due to the popularity of our modules and the need to establish class size as early as possible.
Can I sit in on lectures without being formally registered for a module?
No, this is not permitted. Space is limited and reserved only for those students who have formally selected the module on Portico.
How many hours of teaching does each module have each week?
Most modules consist of weekly 2-hour lectures plus 1-hour seminars in which students are encouraged to participate in class discussions and other activities.
How are students assessed?
Assessment typically involves written and presentation work and/or a group assignment and a written end-of-year examination; all students must be available to take examinations in April/May.
When and where will lectures take place?
Lectures take place all over the UCL campus. Students are advised to check the UCL online timetable regularly for timetabling and location details:
http://www.ucl.ac.uk/timetable
.
How do I find out about UCL School of Management policies and procedures?
Each year the School updates the UCL School of Management Elective Portfolio Guidelines which are available on the UCL School of Management Student Information Moodle site (UCL username and password required). All policies and procedures related to coursework submission, extension requests and results are available on the intranet.
Who should I contact if I need a coursework extension?
All elective module students should contact their parent department to request an extension if they are unable to submit any management coursework by the deadline. Module leaders are not able to grant extensions.
To whom should I notify extenuating circumstances affecting a management module?
Students should always report ongoing extenuating circumstances to their parent department using the official UCL form and with supporting documentation. It is helpful if such cases are also notified to the UCL School of Management extenuating circumstances team at
mgmt-ec@ucl.ac.uk
.
Who are the contacts for students on Elective Portfolio Modules in the School?