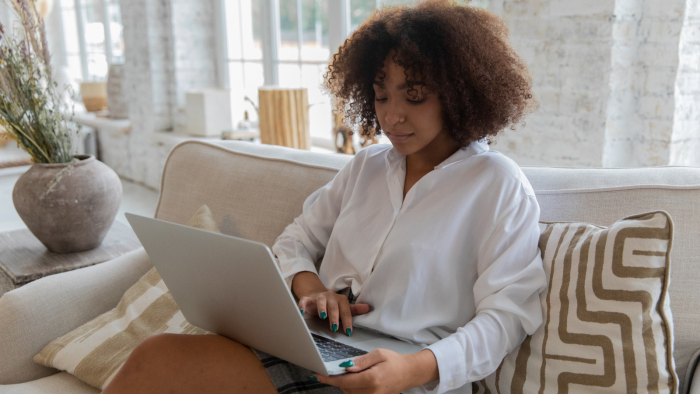 Navigating the graduate job market in a global pandemic is no easy task and requires graduates to adopt a different approach to their job search in such uncertain times. UCL School of Management Careers Team is here to help, through personal 1:1 sessions with careers advisors and panel events with alumni and industry experts, sharing their top tips and insights for the graduate job search.
The pandemic impacted graduates on a global scale, with the class of 2020 entering an even more competitive and challenging job market. Their tenacity and agility have been key in helping them adapt to the new employment landscape. MSc Management alumna Zuzanna Kaja, shares her story from when the pandemic began to where she is now.
My story
March 2020. All around the world, the news was dominated by articles and reports on the growing number of infections caused by the novel coronavirus, labelled as COVID-19. Staff at UCL School of Management kept us informed and sent regular updates on the rapidly escalating situation. Finally, on 13 March 2020, an announcement was made: all classes will now take place online and the exams will be replaced by essay-based assignments.
The very next day, I was fortunate enough to be a plane back to Warsaw. Surrounded by people in a state of panic and worry as they wanted to reunite with their families before the much-feared lockdown, my thoughts were dominated by anxiety and fear - will I graduate? When am I going to come back to London? And, most importantly, what about my career-related plans?
Let me take you through my experience of job-hunting during the pandemic and the lessons I have learned from it.
Companies are firing, not hiring! what now?!
Initially, I was horrified by the fact that many companies were now operating on a reduced scale. I was increasingly worried by the articles reporting on mass redundancies in some industries - how on earth was I going to get a stable, rewarding job in times like these? Initially, when I started sending applications, I either received a short message notifying me of the recruitment process being temporarily suspended or no response at all. I began considering getting a temporary job to get more experience while I waited it out and finally decided to use the time to engage in a community volunteering activity, which helped me stay active even in spite of the countrywide lockdown.
Getting through the recruitment processes
Day by day, week by week, I checked the vacancies at the companies that I was interested in. I have lost count of the number of CVs I have sent, but finally, I made it to the next stage of the recruitment process, now the much-feared psychometric tests awaited me.
Thankfully, the UCL SoM's dedicated Careers Service prepared me for what was coming. Their support was invaluable as it helped me focus on and develop the key skills I would need to ace these tests and also identify areas that need improvement, such as numerical reasoning. They advised us to keep practising sample aptitude tests to ensure we were well prepared for when an interview would arise, I did exactly this and every day I spent an hour or two practising.
And… finally success! I got through the first stages for a number of positions and progressed into the interview stage. Of course, due to the ongoing pandemic, the interview took place online; however, this step was not merely as stressful for me as the previous one, as thanks to UCL School of Management's Careers Service, I'd the opportunity to practice both behavioural and competency-based interview questions to make me feel more at ease. Of course, I was a bit nervous at first, but - practice makes perfect.
The much-awaited success
Finally, three days before Christmas, I received a call from an unknown number. In spite of initial hesitations (as I usually ignore a number I don't recognise) I picked up. And I am so thankful that on that day I did pick up, as I finally got a job offer, and most importantly from one of the companies I really wanted to work for! The position would offer me constant learning and development and careers opportunities - both domestically and worldwide. I started working at my new position at the beginning of 2021 and am already learning so much.
Lessons learned
Despite the widespread pandemic, I have overcome the challenge of finding a great job and learned a lot during the process. The most important things to remember when you are trying to navigate the job market in this uncertain time are:
Do not give up! Before you are successful, you'll most likely receive a vast number of rejection letters. That is completely normal - keep your hopes up and try again and again.
Make use of the resources available to you - be it online materials, or support from the experienced and skilful professionals from the UCL School of Management's Careers Service.
Practice, practice and more practice! Lockdown is a perfect setting to use your time wisely and train your recruitment-related skills.
Learn more about our upcoming Careers Events and the support available from the Careers Team such as access to careers preparation platforms, VMock to support you in writing a stand-out CV through data analytics and Ai, and CaseCoach, giving you the opportunity to practise case interviews on a platform created by expert interviews and head-hunters. ​