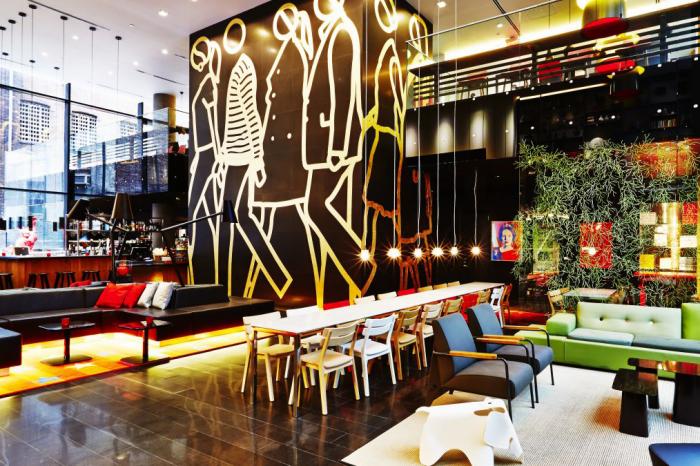 UCL School of Management's BSc Information Management for Business (IMB) students were given the opportunity to learn more about digital transformation strategies and immersive customer engagement from Matthew Bell, Director of Hotel Operations, Europe, citizenM Hotels.
The talk was delivered as part of the second year Business in the Digital Age module, led by Dr Rikke Duus, which explores the digital transformation of organizations, customers and societies.
Matt is responsible for the strategic fit of citizenM hotels throughout Europe. His primary focus is bringing the unique citizenM culture to life within the hotels, for the teams and guests alike.
Matt joined citizen in 2012, overseeing the opening of the London Bankside hotel before taking a broader European role. He has seen the company grow from 3 hotels to a European portfolio of 11 operating hotels and a further 8 under development.
citizenM is also growing its presence in both the US and Asia, with hotels open in New York, Taipei and Shanghai and an additional 17 projects under development.
The talk covered many interesting aspects of how to create competitive customer experiences through the use of digital technologies; developing a proactive company culture; and embedding digital infrastructure to meet the needs of evolving traveller aspirations. citizenM operates in a highly competitive industry and therefore has to use digital technology effectively to create differentiated and personalised experiences.
Matt kindly shared his experience from working at citizen and I am very happy we were able to organize this opportunity for our students to engage directly with this fast-growing organisation.