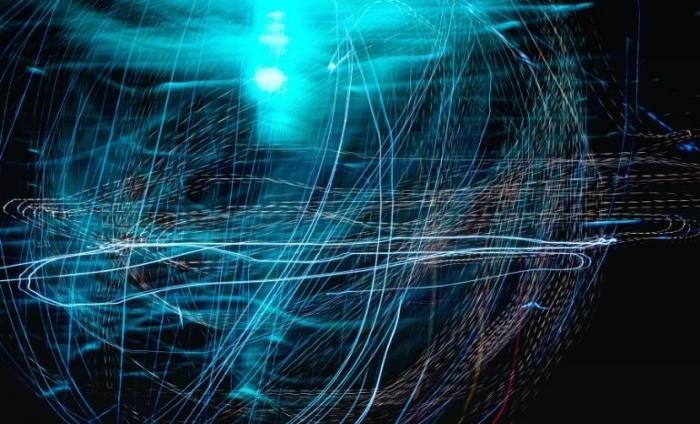 The time is now for organisations across industry sectors to be bold and take on the world's grand challenges. This requires organisations to move away from siloed competitive paradigms to collaborative value creation and 'innovation with purpose' between multiple heterogenous partners, including public sector entities, entrepreneurial ventures, academic institutions, innovation labs, tech leaders, and private corporations. With this perspective in mind, UCL MBA alumni together with current UCL MBA students, young trailblazers, high-performing industry professionals, and digital pioneers, came together to participate in the DigitalHack and developed new impactful solutions aligned to UN SDGs.
the DigitalHack
The DigitalHack is a virtual and global team challenge that enables diverse teams to address critical planetary and societal challenges at a rapid pace. Dr Rikke Duus and Dr Mike Cooray are the architects of the DigitalHack Methodology.
24 participants from multiple organisations, including Arup, Kellogg's, Nuuday, Unilever, Lindt & Sprungli, Lifesum, TreasurySpring, and HSBC, took part in this intensive and collaborative experience with the aim of accelerating innovation and developing impactful solutions to improve complex societal challenges.
DigitalHack participants collaborated in 4 virtual teams and each team represented its own diverse ecosystem with a mix of UCL MBA alumni, current UCL MBA students, young trailblazers, high-performing industry professionals, and digital pioneers.
A truly global event, participants joined from around the world, including Malaysia, Sweden, Belgium, Ireland, the UK, Denmark, Spain, the US, and Switzerland, and across time zones with those based on the West Coast of the US joining at 4am and others in South East Asia working through the night until 3am the following day.
the challenge
Teams were tasked with designing and developing a detailed, viable and collaborative solution to an identified challenge in line with one of the four UN SDGs: (3) Good Health and Well-being, (4) Quality Education, (7) Affordable and Clean Energy, and (11) Sustainable Cities and Communities.
The collaborative solutions proposed by the teams were also required to incorporate a digital component that injects transparency and equity. The lead organisation in each team (Arup, Kellogg's, Nuuday and Unilever) was brought in as a fundamental orchestrator in the new collaborative solutions proposed.
The teams took on complex challenges that require ambitious and partnership-based solutions supported by the adoption of technology to generate scale and accessibility:
Team Arup: Improve equity of access in cities so that social and economic opportunity is available to all
Team Nuuday: Support young people with mental health challenges
Team Kellogg's: Drive nutrition levels in rapidly urbanising areas
Team Young Sprinters: Reduce maternity mortality rates in developing countries
Tom Weston, current UCL MBA student and member of Team Arup, shared his thoughts on the event:
"Working with the team at Arup was a great opportunity to tackle real-world problems aligned to specific UN SDGs. The collaborative DigitalHack environment enabled the team to deliver an innovative yet practical solution, with the potential to generate significant positive impact."
The 4 teams collaborated virtually during the 1-day DigitalHack and used multiple digital collaboration and content creation software, including Mural, Flourish, Lumen and Canva, to work together at high speed to ideate, investigate, analyse, execute, and pitch their solutions.
Samantha Siu, Final Year UCL Geography Student, Digital Pioneer and member of Team Arup, reflected on the use of digital technologies as part of the DigitalHack:
"The 8-hour DigitalHack was a challenging but truly rewarding and unique experience for me! I was able to learn more about how digital satellite imagery and artificial intelligence could be leveraged to improve the accessibility of cities. In my role as a Digital Pioneer, I had the opportunity to utilise a range of digital platforms to produce visually impactful material to help my team. It was an amazing experience to work under time pressure to develop a digital pitch that included a short video, interactive data visualisations and persuasive arguments."
The DigitalHack drives participants' knowledge about collaborative value creation and innovation with purpose, while also equipping participants with new digital skills, enhancing their ability to negotiate, analyse, and make decisions under pressure. The DigitalHack stretched participants to adapt, innovate and drive viable solutions to complex societal challenges.
Steven Le Cornu, current UCL MBA student and member of Team Kellogg's, shared his experiences of taking part and working with other experienced professionals:
"I really enjoyed the DigitalHack. I think it was a fantastic opportunity to collaborate and learn from senior individuals from prestigious firms. I also gained experience of implementing the techniques to be able to solve for real world problems in an accelerated and pressurised environment."
The Teams
Team Arup
Arup is a collective of 16,000 designers, advisors and experts working across 140 countries with the primary goal to develop a truly sustainable built environment.
Team Kellogg's
Kellogg's is a multinational food manufacturing company with household brands including Special K, Kellogg's Corn Flakes, Fruit and Fibre, and All-Bran.
Team Nuuday
Nuuday is the largest connectivity, communication, and entertainment service provider in Denmark, and consists of nine leading brands with a common goal of delivering innovative digital customer experiences to a variety of customer segments in both B2B and B2C.
Team Young Sprinters
The Young Sprinters team was formed of a collective of high-performing former UCL students.