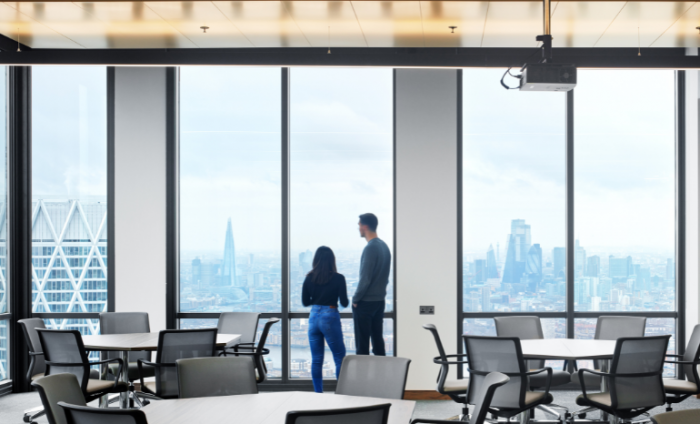 UCL School of Management is looking for organisations to work with our talented students throughout their dissertation projects. From data analytics to problem-solving and consulting, our students can shed light on some of your organisations's most pressing issues.
Over the years, UCL School of Management has worked in partnership with a wide range of organisations from large corporate companies to start-ups operating in the public, private and third sectors. Check out our student projects with Grantify, an online tool that streamlines the process of applying for government grants, and Centrepoint, a charity dedicated to providing accommodation and support to young people who are experiencing homelessness.
working with school of management students
Whether you need to recruit for permanent graduate-level positions, projects or internships, our global student community can meet the most diverse recruitment needs. Our rigorous selection criteria across our programmes mean that, as a recruiter, you can be confident that much of the initial work has already been done for you.
Ways you can engage with our students:
Advertise your vacancies: target your opportunities, internships and placements to specific programmes and year groups. We will advertise your opportunities free of charge.
Raise your profile: attend our industry insight sessions, deliver company presentations, and support students by offering CV/application checking and mock interviews. You can get involved in these activities throughout the year.
Industry Projects: benefit from an independent perspective on strategic issues by harnessing the expertise of our students. We welcome projects from all industry sectors and will be happy to discuss your needs further.
Student Societies: our student societies are a vibrant part of the UCL School of Management community, led by students for students. Our Women in Management Society for example organises events designed to support our female talent reach their full potential.
bsc information management for business
As part of the BSc Information Management for Business programme's third year Extended Project module, students can work on a consultancy project with a pre-selected organisation. The consultancy project aims to teach students to solve actual business problems using the tools and concepts learned during the IMB programme. These projects take place from October to the end of March.
For more information on working with our IMB students, please contact Carly Cheeseman.
MSC BUSINESS ANALYTICS
Could your organisation benefit from a delve into your data? The Business Analytics team is looking for partners to work with our MSc Business Analytics students who can bring invaluable insights to a problem through their dissertation projects. We have worked with companies, charities, and social enterprises at all stages of their development and across a range of sectors.
There is no cost to businesses to host a student, and our students can offer 3 months of support for your business. These projects take place from the end of April to early August. Find out more about working with UCL School of Management's Business Analytics students, or contact Tracey Phillipson for more information.
MSC MANAGEMENT
As part of the Business Research module of UCL School of Management's MSc Management programme, students can develop a consultancy project with a company of their choice. This work is done in small groups, with the supervision of the company and of UCL School of Management professionals.
This consultancy project aims to train students to solve actual business problems and help them to better understand business in the United Kingdom. These projects take place from mid-May to the end of August.
the ucl mba
As part of the UCL MBA programme, students are required to complete a capstone project that utlises techniques learned in the programme to analyse and forecast growth potential for a focal organisation or industry.
The aim of the Capstone module is to give students the opportunity to gain in-depth knowledge of the inner workings and external pressures shaping the future of a focal organisation, industry or market. For more information on working with UCL MBA students, check out the UCL MBA on our website or contact the MBA team.
executive education
UCL School of Management recently launched a variety of executive education programmes, bringing our expertise and cutting-edge research on management topics to organisations across the world. From AI to building a competitive advantage through sustainability, our programmes equip leaders with the skills to navigate the rapidly changing, interconnected business world. For more information on our list of programmes, please see our Executive Education page.
In addition to our existing executive education programmes, we are also able to offer bespoke programmes tailored to your specific business needs. Taught either from our home on Level 50 of One Canada Square or from your premises, we can customise a programme to suit you.
Contact us
To find out more about working with our careers team to advertise your vacancies or raise your profile with undergraduate students, please contact Carly Cheeseman and Priya Chauhan. For the same activities with postgraduate students, please contact Tina Whittle and Nida Siddiqui.
To support with student societies please contact Mick Yuen.