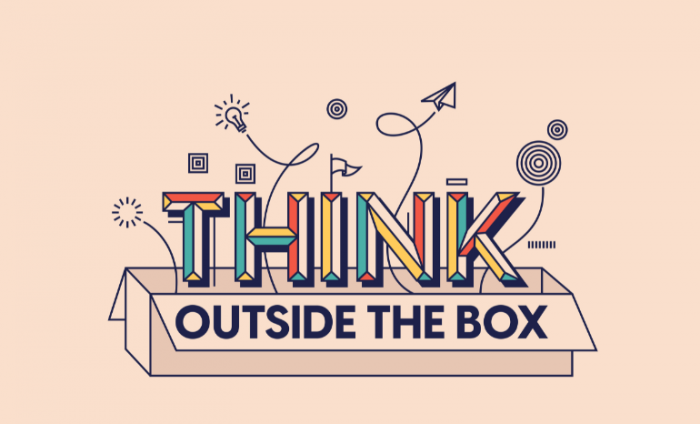 In her most recent blog, MSc Management student Aleksandra Lazarevic shares insights into the world of marketing, examining different industry experts' views to determine if marketing is really magical.
Marketing vs Advertising
Many people don't differentiate marketing and advertising, thinking that both are the same things. But advertising is just one part of marketing. This blog is not about marketing in general, instead I am analysing marketing from the perspective of famous marketing gurus and their interpretation of modern marketing.
In his book "The Alchemy: The surprising power of The Magic of Original Thinking in a World of Mind-Numbing Conformity," Rory Sutherland says that Marketing is not logical and that logic kills the magic. He also claimed that magic and creativity are highly needed to touch people's hearts and create relationships essential for the business world.
Modern advertising is about creative ideas and looking at things differently is a way to be creative. How the product is presented to the customer and how you present information will involve certain emotions that may influence their buying decision. Although businesses and policymakers love the logic of the single correct answer, there is not one. As Mr. Sutherland said, "If there is a logical answer and reason to a certain question, someone would probably find it by now".
Therefore, one should dare to be trivial. Incorporating new techniques into the marketing strategy and establishing and maintaining a solid relationship with the stakeholders is an excellent way to start. He stressed that taking risks is essential for marketing nowadays. In a world where we have vast amounts of data from previous campaigns, people are less likely to take a risk as they try to predict the outcomes. Basing future data projections on the data from the past gives an illusion of certainty. Sutherland says, nothing is certain, and one can't predict the future.
Is marketing emotional?
In his book, "Lovemarks (the future beyond brands)" Kevin Roberts says that good products are based on solid R&D, intensive customer research, and excellent delivery, but great brands are those that have been created with love, inspiration, and emotion. The customer experience will significantly impact the brand and its reputation. That is why It is crucial to ask what the customers feel when using a particular product. How do they feel after the purchase? Are they happy and satisfied? Creating an emotional bond is time-consuming, but it is definitely worth it. Using this technique he argues you may sell more than before and more frequently to more people because of their relationships, based not only on trust and respect but on that most powerful of emotions – Love. That is the luxury of care.
The brand's emotions and love/respect ratio distinguish certain brands from others. To create a high love/respect ratio, the company should communicate regularly with its stakeholders through different communication channels. For example, newsletters are good ways to inform the broader audience about product and business innovation. Email marketing is excellent in retaining the existing customer base by incorporating the news in attachments to the email and offering special offers when communicating.
Perspective is everything, and the nature of our attention affects the nature of our experience. Therefore, the exhibitions and fairs will make the brand visible. Following this, being active and present during significant events in the local community will enhance brand visibility and build trust among community members. Every relationship is specific and requires a different approach. Therefore, it is vital to make it personal since everyone uses the product or service differently.
It is all about the people. Finding the right people to talk to, cooperate and build and maintain relationships with them. Whether strong or weak, any relationships count for the business operations and should be effectively maintained. Therefore, the brand is highly valued based on the love/respect ratio earlier mentioned, based on the time and effort spent trying to maintain the relationship. Following this, business meetings, regular communication, happy hours, team-building events, and face-to-face meetings are some of the tools to maintain relationships, but the list goes on.
Above all, everyone wants to feel special and appreciated. Marketing is a life skill that will make you think twice about how you communicate with someone. It also requires you to have emotional intelligence and empathy so that you know how to communicate effectively.
Marketing is magical and involves creativity, and to be an Alchemist, you must dare to be trivial and take risks. After all, rational thinking leads to conclusions, while emotional thinking leads to actions, and people are all indeed emotional. Therefore, try to wake up emotions when building relationships. Because if there's a bond, there's love and love certainly drives everything.