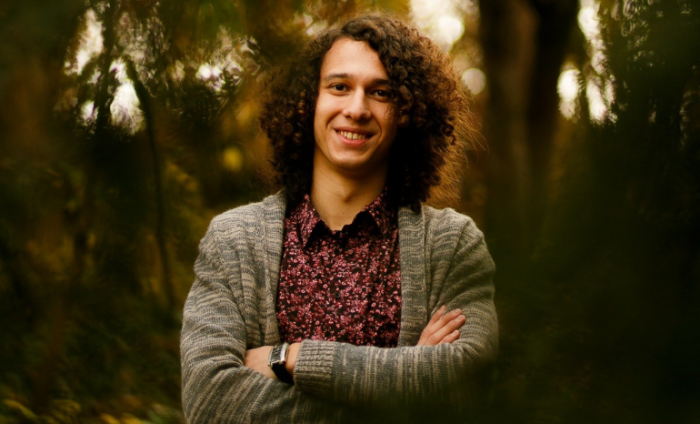 During their third year of study, BSc Information Management for Business (IMB) students are given the opportunity to undertake a placement year at a company of their choice to enhance and develop the skills they have learned on the programme.
This year, IMB student Radu Gradinariu is completing his placement year at Accenture. Consistently ranked as one of the top firms in the world, Accenture is a professional services company specialising in strategy, technology, management and digital consulting. We recently caught up with Radu to find out more about his experience with Accenture.
tell us about the company you are working with. what do they do?
The company I am undertaking my placement at is Accenture and I am currently based in their London office. Accenture is a global company that provides a range of consultancy and technology services from management and strategy to software development and technology delivery. They are a trusted company that collaborates with other "giants" in any industry to deliver innovation and value on a 360-degree scale.
why did you want to do a placement with Accenture?
I chose Accenture to conduct this placement year with because I wanted to gain insights into different industries and have a chance to try different roles. As I was (and still am) unsure of the path I want to pursue in my life, I realised Accenture would be a great company to help me discover what I like. They offer training programmes for any trending technology or skill, which would provide me with options to work in different industries and for different companies, and could ultimately offer me a network of professionals that I can interact with and learn more about the current world and the latest shifts in technology.
How did you find your placement?
I discovered Accenture through a list of professional services companies. I started applying for placements in November of my second year of the IMB programme. After doing some research on the company, I found that applying for a placement with them was very straight forward compared to other similar companies. Through their website, I sent off my CV and was invited to an initial online assessment, which involved responding to a few sets of multiple choice questions and a few open-ended situational questions.
Having received my CV and profile, the hiring managers then invited me to the first proper assessment centre in February, which was held on Zoom for around five hours and consisted of a series of situational challenges, mini interviews and a presentation about a technological application, which were assessed by employees on the spot. The session ended with a HR interview that explored my intentions for applying to Accenture. Having applied to a somewhat technical role, the next and final step was a more technical interview with an Accenture Manager, in which we discussed a few practices used in the industry and my future role. Approximately two weeks after this interview, I received my offer.
what sort of tasks are you doing as a part of your role?
As part of my current role, I am managing software releases for a telecommunications company. My daily duties vary from planning and managing release scope to reporting on deliverables execution and being responsible for managing "Head Of" level client expectations, risks and defects. This is honestly not what I expected to start with, as it is not a role designed for placement students, but I believe that is where the beauty is in this company: you can choose your own path and pick up responsibilities at a faster pace as long as you demonstrate the ability to do so.
which elements of the placement do you enjoy the most?
I really enjoy being able to share my time in this placement with my fellow colleagues. There are 23 students on placement this year from a range of universities, and we regularly attend and socialise at company events, which allows us to develop professional relationships with more experienced employees and allows me to learn a lot about the industries they are working in. I also very much enjoy being able to pick the path I want to take and feeling that everyone around me is helping to connect me with the right people to achieve my goals, as well as having access to a number of resources that will enable me to develop my chosen skills.
what does a typical day look like at your placement?
A typical day in my placement at Accenture starts with either going to the Accenture office in London or to the company's client office just outside of the city. I always try to start my day catching up with office colleagues before continuing to catch up on emails or join a few morning calls that are working towards my overall project. I then proceed to take care of any urgent tasks that might arise, before grabbing lunch with the friends that I've made at Accenture. My day then continues with taking care of the rest of my tasks and conducting afternoon calls. It typically concludes with attending some form of office event, which might include talks, parties, networking and idea-sharing events regarding certain industries or technologies. These types of events help me connect with employees and always help me think of new possible avenues to explore during and after my placement.
what do you hope to do once you graduate from the imb programme?
After graduating from the IMB programme, I will most likely come back to Accenture and continue exploring the many different industries and paths from inside the company for a few years. I think it would be a great opportunity to continue building on the experience that I've gained throughout this year at Accenture. That said, I would also probably search for other opportunities, as I now feel much more confident in the skills that I've developed and I've gained a curiosity to see the many different possibilities of my future career path in other industries and markets across the globe.
Find out more about the BSc Information Management for Business programme.