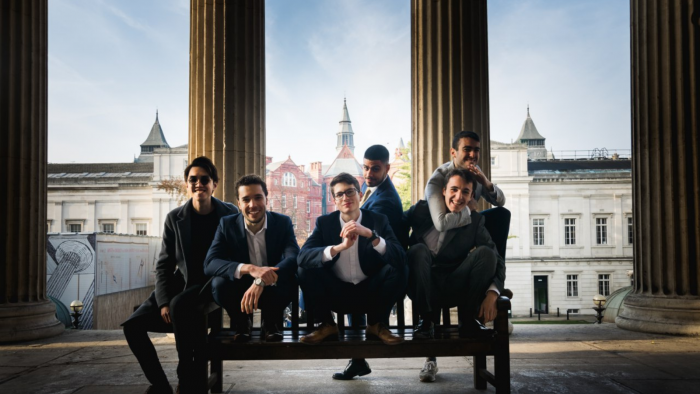 UCL's wide selection of clubs and societies offers many excellent opportunities to meet new people and learn new skills that you can (and should!) take advantage of. I have been involved in a few different societies throughout my time at UCL. For the first two years of my undergrad, I was a member of the UCL Entrepreneurs Society and took on a variety of different roles, including Director of the UCL Business Game, where I led a team of six to help manage logistics for the competition such as sponsorship and marketing.
During my third year, I wanted to learn more about consulting and got involved with London Strategic Consulting, a student-led consultancy that empowers students through first-hand business experience. As a part of this group, I managed a team of three consultants to deliver recommendations for a digital retail startup over a 10-week period.
What the experience teaches you
My favourite part of having a leadership position as a student is that you are surrounded by and work with some fantastic, talented and motivated people from different programmes and as a society or club leader you can clearly see how your input has directly impacted the outcome of a project, event or service. You get a much higher-level perspective on the project's operations and have a unique chance to learn about team dynamics and how to best communicate effectively in a team. Not only that, but the added responsibility also helps you improve your time management skills too.
Of course, there are a few things to consider before taking on a leadership role within a society, mainly that you will be required to give up your free time. You will need to spend additional time planning, allocating work, and doing or polishing off tasks so they meet your own standards; personally, mine are high for any work I am involved in. But in my opinion, it is worth it.
HOW IT COMPLEMENTS YOUR TIME AT UNIVERSITY
You learn hard skills and theoretical knowledge on your degree programme and a leadership position in a society complements this with transferable soft skills like communication and collaboration. Additionally, it gives you a chance to showcase to employers that you have ambition, can work effectively with different people and manage additional responsibility outside of your core studies. In every interview I have had to date, my leadership experiences have always been a topic of discussion that help me differentiate myself from other applicants.
Another added bonus is that societies give you the opportunity to explore different fields and interests to your degree.
Looking back on what I have learnt throughout my experience in leadership roles with societies and student-led initiatives, the additional responsibility feels less of a chore and more of a chance to learn and grow; every hour of free time sacrificed has been worth it.
Learn more about UCL societies
About the author: Patryk Sobczak is a final year BSc Information Management for Business student and UCL School of Management Unibuddy Ambassador