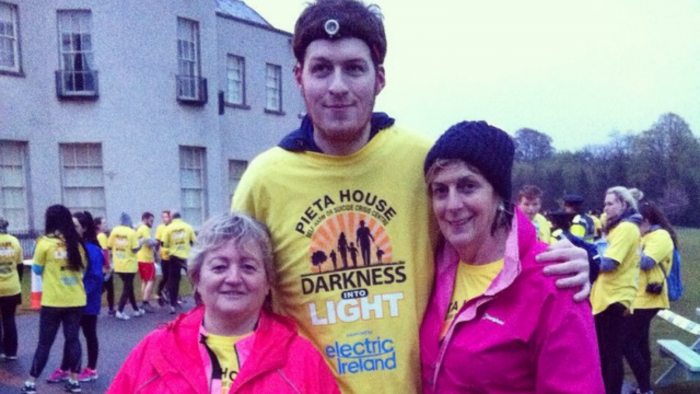 Last Saturday, I watched the morning sun creep over the water as day broke, and the heat began to rise from the earth. It was 6am, and I had driven out to a nearby lake to walk in solidarity with hundreds of thousands of others across the world, to commemorate Mental Health Awareness Week.
The annual Darkness into Light dawn charity walk is an opportunity for people to connect with their local community and to show their support for those who have been impacted by suicide. Primarily based in the Republic of Ireland, Northern Ireland, and the UK, thousands of people gather at dawn donning yellow shirts. They walk together – in their neighbourhoods, at parks, on beaches and hills – until the sun rises.
The aim of the walk is to help raise awareness of the global fight against suicide and self-harm and is an opportunity for participants to take time to be at peace and connect with others raising awareness about mental health and wellbeing. The charity has raised over €30 million euros to support Pieta House and their 24/7 helpline for people in crisis. International partner charities from Seoul to the Netherlands have benefited from investments of over €3.5 million in local mental health support services. Their support is a vital lifeline for some, and that's why for the last seven years I have participated in the Darkness into Light walk in the UK, Ireland and the USA - you can take part wherever you are!
I consider myself to be quite fortunate. I attended university during a time when conversations around mental health had started to open up and the stigma surrounding mental health awareness was beginning to fade. It was becoming much more acceptable for people to show their emotions and society was challenging the use of phrases such as "man up" or "boys don't cry". For most of my university experience, I didn't actively think about any of that – but I remember the exact moment that access to mental health services began to matter to me.
I was sitting in Theatre L of the Newman Building at University College Dublin when the Arts Student Advisor, Aisling O'Grady, gave a talk on mental health, she offered her support to students who might be struggling and just needed someone to talk to. It just so happened that the right speech hit the right ears at the right time.
I had been struggling with my mental health, because of an incident in which I had to administer first aid to a man who was badly beaten in the street. I couldn't sleep. I kept replaying the incident in my head over and over and didn't know what to do. I had listened to talks on mental health a hundred times before, but this time, it really resonated.
It's thanks to Aisling that I am where I am today, she inspired me to work in student support and wellbeing. I became involved in Please Talk, the first-ever university-focused mental health charity in Ireland and have worked in student mental wellbeing ever since.
Darkness into Light is a beacon that I look forward to every year. It's a time of reflection on the previous years' events, as well as a time to remember friends who can no longer walk beside me.
Last Saturday, as I stared at the water and the day filled with light, it meant even more to me than in any previous year. The last 12 months have been so hard for so many people. I hope that now that the dawn is coming for us all. Although in 2021 we may not be able to gather together as we have before, we can share one sunrise together and create hope for a brighter future.