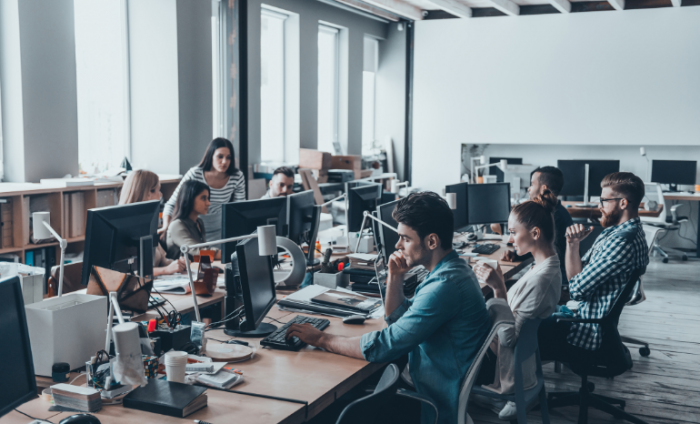 Many students who take the MSIN0029 Digital Conversations and Marketing module, led by Dr Rikke Duus, aspire to pursue a career in marketing, brand management, consumer research or customer experience design once they graduate. Primarily a part of the UCL School of Management's BSc Information Management for Business programme, the module is also offered as an elective whereby all UCL undergraduate students studying relevant degrees will be able to enrol.
The Digital Conversations and Marketing module is designed to help students hone their skills and knowledge in these areas through the development of impactful digital marketing campaigns and marketing strategy analyses, which are presented on interactive multimedia platforms that students create themselves. Along the way, students are taught to use multiple different digital tools, which can assist them in collaborating more effectively and allow them to create original content and digital outputs.
In the last session of the module this term, students were given the opportunity to understand the realities of working in a professional marketing role. Module leader, Dr Rikke Duus, invited three UCL alumni who previously studied the Digital Conversations and Marketing module to attend the session and share their experiences since graduating. Bogi Nemeth, Teo Bogatu and Andrew Crombie have built successful careers in the field of marketing and have made their way to exciting roles within L'Oreal, TikTok and Momentum ITSMA, respectively.
Sharing her thoughts on the day, Rikke said, "It was wonderful to be able to invite back Bogi, Teo and Andrew to share their experiences of working in marketing roles with our current students. I am very pleased to see that the module helped them on their journey.
In the session, students gained real insight into what it is like to work in these organisations and be part of dynamic marketing teams. Bogi, Teo and Andrew also shared their experiences of delivering campaigns, customer experience events and marketing strategies for clients and the importance of being able to quickly understand clients' requirements and come up with impactful and creative solutions.
Of particular use to our students was Bogi, Teo and Andrew's insight on how to approach the application and interview process for marketing trainee schemes and they all shared useful tips and methods that have worked for them in the past."
Bogi nemeth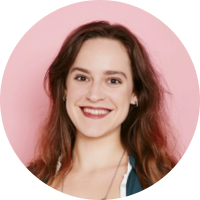 "After graduating from UCL, I joined my dream company, L'Oréal, last July and am currently on my second six-month rotation at L'Oréal Paris Skin Expert, doing Operational Marketing. In my role, I manage the brand's gifting portfolio, work on artwork localisation and support the team with data insights. Prior to that, I was working in the professional haircare category at Matrix & Biolage Professional in Digital Marketing, overseeing the brands' CRM activities and managing the promotions and brand presence on L'Oréal's e-commerce platform for salons and independent hair stylists.
Taking the Digital Conversations and Marketing module during my final year at UCL further reinforced my desire to pursue a career in marketing. The course helped me to be prepared for the case studies during the application process, have a broader understanding of the different aspects of designing campaigns as well as the importance of consumer journeys during customer acquisition and retainment. The various frameworks developed by Dr Rikke Duus are particularly useful when it comes to analysing the digital presence of companies, not just in class but in practice during my job as well. If you are interested in pursuing a career in marketing, I can highly recommend taking this module!"
Teo bogatu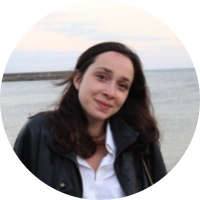 "I graduated from UCL in 2021 and then went on to study a Master's in Strategic Marketing at Imperial College London. Following this, I started my job at TikTok as a Sales Graduate in September 2022. On a day-to-day basis, I complete a range of tasks supporting advertisers on the platform with whatever they may need. This support includes suggesting creative ideas in response to briefs, building media strategies to help develop high performing campaigns within a set budget or sharing insights on growing communities and trends on the platform. My team and I also conduct various presentations and pitches to our clients, presenting our findings based on a request or suggesting ideas for campaigns proactively.
Apart from this, I also support with organising educational B2B workshops and events to teach creative teams part of brands how to best build campaigns for TikTok. What I most enjoy about my role is getting to work on various briefs and campaigns across multiple industries and with a range of different departments within TikTok. I feel that it is a great way to get exposed to various facets of a business at the start of my career.
Taking the Digital Conversations and Marketing module was a deciding factor in the pursuit of marketing as a career path following the completion of my degree. As I studied a very broad course at UCL, Arts and Sciences, I was struggling to find a career option that felt like it encompassed my diverse interests and academic background. Taking this module allowed me to experience marketing in an applied manner, showing me how within this industry you get to be creative, strategic and analytical all at the same time. It offered the perfect balance of academic concepts and real-life examples, building a foundation for what I was about to go on to consolidate during my Masters.
Apart from this, we got to learn a variety of relevant digital skills including the use of Canva, Wix and Mural and got to learn under the guidance of Dr Duus who is an amazingly passionate professor and mentor, offering her students opportunities at every step. For anyone interested in marketing, but not certain on whether they want pursue it further or not, this module is a great taster into the day-to-day life of someone working within this industry."
andrew crombie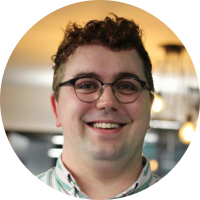 "During my time at UCL, I had the opportunity to explore a variety of subjects, and my curiosity in marketing led me to take the Digital Conversations & Marketing module in my final year. This course exposed me to the various ways that marketing and digital tools are used to engage with audiences and proved to be the foundation for my understanding of the two-way exchange of value between consumers and businesses.
Thanks to this module, its leads, and the teams I worked with, I was able to ignite an interest in marketing and bring together analytical thinking with creative ideation. After graduating, I joined a global marketing consultancy where I work with a portfolio of tech and telecommunication enterprises to build their go-to-market strategies, value propositions, and create innovative campaigns. Starting in a graduate entry role, I have learned the agile working practices required in an agency environment, worked with industry leaders, and produced campaign content in collaboration with a team of consultants, creatives, and developers.
The Digital Conversations and Marketing module had a profound impact on my time at university and my path since then. I credit it for introducing me to the world of marketing and giving me the foundational knowledge to succeed in my current role."
Find out more about the UCL School of Management's BSc Information Management for Business programme.