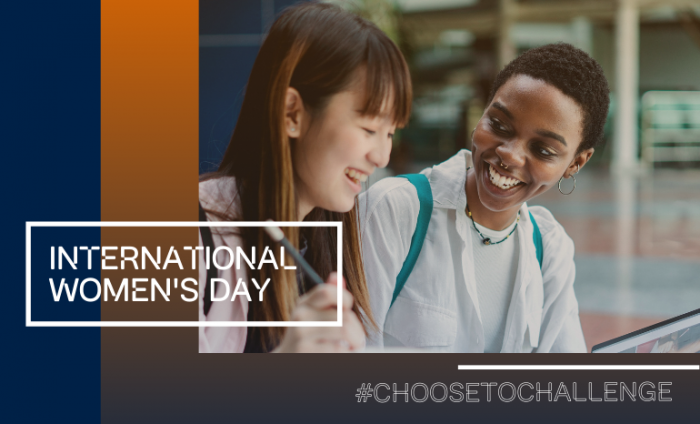 UCL School of Management is proud to have an extremely talented global and diverse community and we celebrate the excellence and achievements of staff, students and alumni throughout the year. International Women's Day is a global day celebrating the social, economic, cultural, and political achievements of women, and marks a call to action for accelerating women's equality.
This International Women's Day we share stories, experiences and research from the UCL School of Management community.
Message from Bert de Reyck, Director
Globally, the representation of women remains unequal in academia. As Director of the UCL School of Management, when commemorating International Women's Day, I take time to reflect on the work we have done at the School to empower women and examine how we can further support women.
In 2020, a key achievement for the school was receiving our first Athena SWAN Bronze Award. The Athena SWAN Charter encourages UK higher education institutions to improve gender equality. It is a highly selective process and we are one of the few business schools to receive the award. However, although we are delighted to receive this recognition, a Bronze award essentially means that we recognise that we have issues, and have begun to tackle them. Therefore, this is just the first step, and we will apply for the Silver Award next, which will push us even further.
A second achievement last year was creating a more diverse Senior Management Team at the School, with, next to myself, three women and three men. The School also now (finally) has two female professors Dr. Rouba Ibrahim and Dr. Nina Seppala. We are fortunate to have many talented women at the School and we expect to see many more women being promoted and hired to senior positions in the coming years.
My beliefs in diversity, fairness, and inclusion go beyond gender to address the issues emerging from ethnicities, age, sexual orientation, or disabilities among our staff and students. While continuing our support for women, we will take a more intersectional approach in our long-term diversity efforts. As a School, we seek to identify and break barriers facing minority groups and ensure that everyone has equal access to opportunities. I have seen first-hand that diversity and fair systems lead to positive outcomes within organisations, including innovative decision-making, better performance, and the psychological wellbeing of its members. Together, I am confident we can create a truly diverse and inclusive community at the School of Management.
I wish you all a happy International Women's Day!

Read more about the research, achievements and experiences of the UCL School of Management community to commemorate International Women's Day