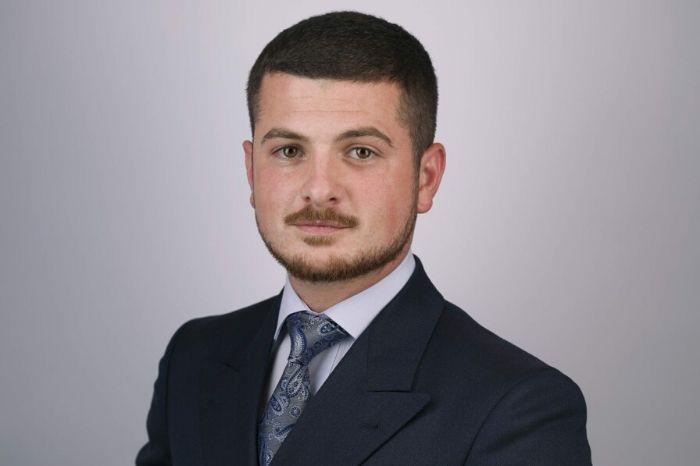 UCL School of Management would like to congratulate Lyndon Mallia for winning the MSc Finance Student of the Year Award.
Our MSc Finance programme appeals to graduates all over the globe from a range of fields such as; economics, finance, mathematics, mathematical economics, statistics and engineering. This diversity in the classroom is extremely beneficial to our students in many ways, allowing them to share knowledge and experience, as well giving them the opportunity to work and socialise with people from different cultures and backgrounds.
We want to challenge our diverse students to be the best they can, therefore we award a fully funded CFA Level I qualification to the outstanding student on the programme.
Here is what Lyndon had to say about his experience on the programme:
"What I will remember most from my experience on the MSc Finance programme at UCL School of Management, is how diversified our class was. I enjoyed interacting with people from different backgrounds, cultures and nationalities. I have established very good relationships with my classmates, with some actually extending to close friendships. I also, I really liked how flexible the staff on the programme were in terms of listening to the cohort and amending matters to make the student feel more comfortable."
The School of Management is delighted to name Lyndon our MSc Finance student of the year, as not only did he excel throughout the year, he also produced a fist class honours dissertation.
"Achieving this milestone gave me great satisfaction. It was always my intention…to take the programme very seriously and achieve a first-class honours classification. I am a very driven person who likes to set clear objectives from the start and work hard towards achieving them. Nevertheless, I feel honoured to be the top student on my programme, only achievable thanks to the assistance I received from my classmates, the module leaders and last but not least, the support of my family".
Special prize for our Student of the Year
The School of Management loves to reward our talented students for their hard work and dedication whenever we can, and that's why the MSc Finance offers a special prize to the student who performs the best on the programme.
The prize is extremely sought after and valuable not only in cost, but in the professional development and opportunities it will bring. We are fully funding the prestigious Chartered Financial Analyst (CFA) Level l examination. The CFA is a highly recognised qualification in the world of business and finance and costs £2,095.00 just for the Level I examination, so it is a big incentive for our students to work hard even when the programme can be challenging.
"I still clearly remember our programme director telling us about the CFA prize on the first day. I remember saying to myself that I want to work hard to get the prize and have CFA Level I funded by the School. Being funded to study towards obtaining such a prestigious and well-recognized qualification like the CFA, has made me even more determined to work hard."
The CFA is the highest distinction possible in investment management profession and helps graduates stand out from the crowd and kickstart their career in investment management by bridging the gap between academic and real-world finance.
Partnership with Fitch Learning
Our Director for MSc Finance, Leila Pinto Campillo has formed a partnership with Fitch Learning to further support the CFA qualification with access to Fitch Learning's online portal with expert support and additional recourses such as; reading materials and practice exams.
"Not only did the School cover the expenses related to the CFA exam, but also supplemented further reading materials through Fitch Learning in order for me to stay on schedule with my studies, and to access more practice material. To me, this means that the School of Management gives incentives to its students not only to get the most out of the MSc, but to also further one's studies and branch out into prominent qualifications like the CFA."
What it's like studying the MSc Finance Programme
Even our top student agrees that the MSC Finance programme is a challenging course, which requires a high level of not only business understanding, but strong mathematical and statistical knowledge. Our students therefore have to work extremely hard both inside and outside the classroom to stay on top.
"In general, I think the programme is very interesting and well-suited for an individual aspiring to acquire the technical know-how of the financial industry. In fact, I think MSc Finance at UCL SoM is very intellectually demanding as a course. One of the most difficult challenges I faced in the programme was to start a self-learning process. Although the module leaders try their best to assist the student in the learning process, I realised that at Master's level the student is required to go home and extend what was done in the lecture to understand the concepts in a deeper fashion. For me, this was definitely something I found difficult to adopt in the beginning, but then mastered gradually as the course progressed."
How the programme prepares you for working in the corporate finance industry
We understand that there is more to the world of finance than what you can learn from inside a classroom, and so we work closely with global companies, FinTech's and cutting-edge financial companies to ensure that our students are able to network and get first-hand experience with leading organisations.
"Other than academics, I was pleased to see that the programme supports the student in kick starting a career, with helpful advice from the careers team and frequent industry insights from representatives in the financial industry."
We offer all these additional elements of the programme to prepare our students for their next step and help them aim high and get the top jobs in the corporate finance industry.
We are extremely proud of our talented alumni and know our students, like Lyndon, will go on to do amazing things. As you can tell from his plans…
"Having graduated from MSc Finance…I intend to work in a capital markets environment because I enjoy the thrill of making deals, together with the fast-paced daily life and reading about potential or completed M&A deals and about the process of how corporates raise capital. However, I am a firm believer of Life Long Learning and I will always strive to keep educating myself, especially when it comes to the field of finance. We all know how dynamic the financial world is, especially with the recent disruptive technologies stemming from AI, Blockchain and DLT, cloud services and fintech. As a result, I believe that ongoing education is a critical element in my career."
Congratulations again, to Lyndon for this achievement. We will be watching this space to see what he goes on to master next.
If you would like more information and see FAQ's about the MSc Finance Programme please see our MSc Finance Programme page.