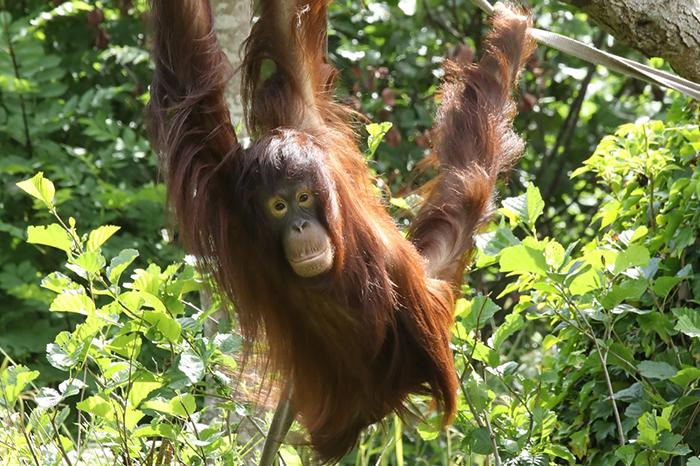 UCL School of Management is delighted to announce a new partnership with the registered conservation, education and scientific charity Wild Planet Trust.
Wild Planet Trust is active in conservation both in the UK and abroad, working alongside partner organisations to conserve species and their habitats. The partnership forms part of UCL's new Sustainability Lab, a student-led initiative that seeks to bridge the gap between academia and industry by providing a platform for students and industry partners to address major business and sustainability challenges.
UCL School of Management and Wild Planet Trust will be able to leverage the multi-disciplinary expertise and specialities of both UCL's faculty and students and the Trust's conservation experts across a range of data-driven social impact projects. The collaboration will focus on developing pragmatic solutions for critical environmental challenges such as biodiversity loss and species decline. UCL School of Management students have already drafted a high-level sustainability strategy for Wild Planet Trust. They are also currently engaged in research aimed at developing the biodiversity offsetting market.
This partnership will also provide an opportunity to work with corporations committed to minimising their impact on the environment by developing original partnerships for sustainability. These innovative approaches include exploring the potential for Wild Planet Trust to become a provider of biodiversity offsetting services. Biodiversity offsetting is an emerging market within ESG governance that seeks to mitigate the adverse environmental impacts of business activities by ensuring that any loss of biodiversity is compensated for elsewhere.
Dennis Flynn OBE, CEO of Wild Planet Trust, said: "We are so pleased to announce this partnership, which will enable us to look at conservation strategies from a completely new perspective, tapping into the expertise of a world-renowned organisation that drives innovation, change, and leadership through disruptive research. A business school may not seem to be the traditional birthplace of a conservationist, but the reality is that we are all conservationists if we choose to be. We can all do things to benefit nature and the world around us, and the more perspectives we consider, the more we can do to help halt species decline."
Paolo Taticchi, Professor in Strategy and Sustainability at UCL, said: "In the face of continued uncertainty and global challenges, we need to look beyond business as usual. As a School we wanted to find new ways to create a positive impact on the environment through our work and collaborations, which is what led us to Wild Planet Trust. These kinds of partnerships are a great learning experience for our students too, who want to create real change in the future of business. This is one of the first projects for our innovative Sustainability Lab, and we look forward to working together to make a material contribution to protecting the environment."