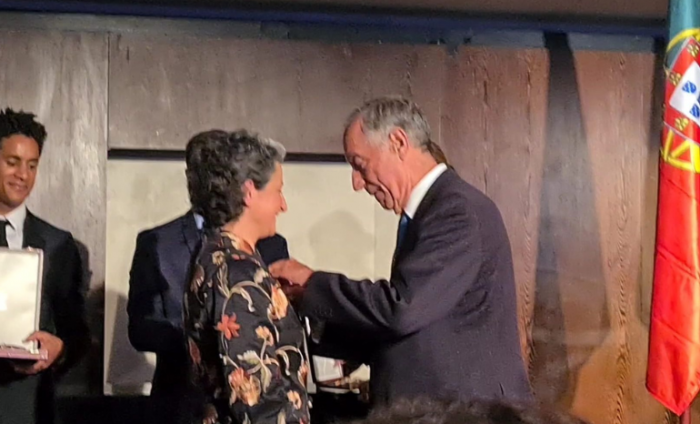 UCL School of Management Professor Susana Frazão Pinheiro has received an honour from the President of Portugal for her services to education. Appointed Commander of the Order of Public Instruction, Susana's work was celebrated in a ceremony held in London on 10 June.
Currently the Head of Healthcare and Life Sciences at UCL and an Associate Professor within the School of Management, Susana has dedicated much of her professional life to the field of education. She co-founded the Portugal-based Institute for Social Entrepreneurship (ISE) - Social Business School in 2008, which aims to tackle pressing societal issues and has since expanded into multiple countries across Europe, Africa and Asia.
In addition to the ISE, Susana has also pioneered the introduction of a number of topics into Portuguese higher education curricula across the country. She has helped to establish subjects such as business sustainability, healthcare innovation and entrepreneurship as valid and relevant areas of study in today's world.
Upon receiving this prestigious Order of Merit, Susana stated, "I am very grateful to the President of Portugal and the Portuguese Embassy in London for the Honour I was bestowed on the day when we celebrate Portugal, Camões and the Portuguese Communities. I am deeply grateful to my family, friends and mentors, who have supported me along the way. And above all to my late dearest Dad, who inspired my passion for science and healthcare, and taught us to never stop striving for a more just, inclusive and kinder world."