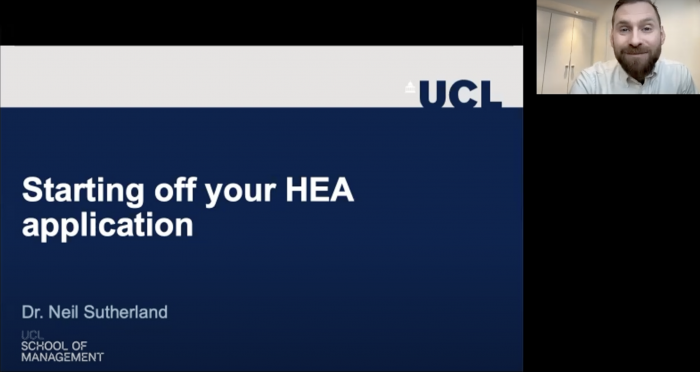 The YouTube channel of UCL School of Management Associate Professor Neil Sutherland has recently reached more than 10,000 views on the platform. Named 'Neil's Common Room', the channel hopes to make academic advice more freely available by providing information and support on a range of academic topics, such as tips on beginning dissertations or writing case study analyses.
Neil started the channel during the 2021 lockdown period as a way of distributing advice to university students. His videos place a particular focus on tips, tricks and hacks for completing assessments effectively and without overwhelm. Now with over 10,000 views and 300 subscribers, the channel is growing in size and Neil plans to continue providing helpful content.
Discussing why he started the channel, Neil told us, 'My experience in Higher Education is that we often expect students to just 'get' how to write and bring their ideas to life, but [we] don't always share the wisdom that we've accumulated over time.'
Looking for academic advice? Check out Neil's Common Room.