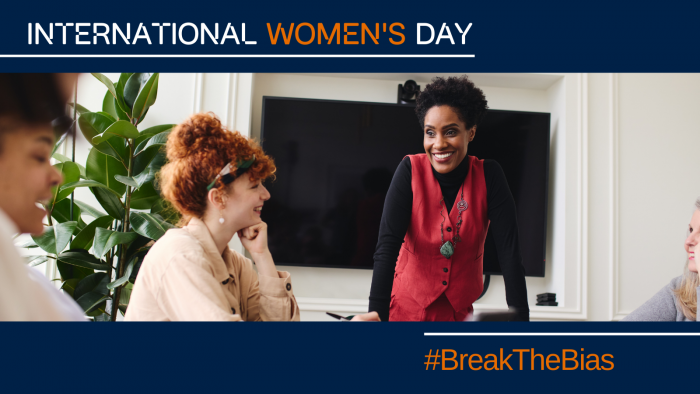 UCL School of Management is proud to have an extremely talented global and diverse community and we celebrate the excellence and achievements of staff, students and alumni throughout the year. International Women's Day is a global day celebrating the social, economic, cultural, and political achievements of women, and marks a call to action for accelerating women's equality.
This International Women's Day we share stories, experiences and research from the UCL School of Management community.
Message from DAvide Ravasi, Director
As the Director of the school and a management scholar, I have adhered to diversity, equity, and inclusion as a key principle in leading the school and strive to build a community in which diversity, equitability and inclusion are valued. I am proud to say that the School of Management community has an almost even split of women and men, and we have been long committed to supporting and encouraging women and other minorities to achieve their maximum potential.
To celebrate this year's International Women's Day (IWD), I would like to share the three initiatives I have championed to advance women's achievements as well as to remove biases and discrimination inside and outside the school. One of the first things I did in my role as Director was to enrol the school into the 30% Club, a global, non-profit, campaign to boost female representation in leadership roles in organisations. We are one of the few U.K. business schools that have more than 30% women in their senior management teams. In collaboration with the 30% Club partnership, we will soon launch a scholarship programme dedicated to supporting talented underprivileged women in pursuing post-graduate management education. Going further than just gender, we are currently working on multiple scholarships to support minority groups and create a more diverse and inclusive student community.
Representation is a core part of creating a truly inclusive and diverse culture. Working with the school's communication and marketing officers (Grace Gaywood and Daniel Waterfield), we have been actively monitoring our communications to ensure the content we share internally and externally is diverse and inclusive. Taking this one step further, we have partnered with the BBC 50:50 Equality Project to systemize and expand our diversity monitoring and representation of women and minority groups. This partnership is unique as we are one of the few businesses schools involved.
This year's IWD campaign highlights the importance of collective effort to remove biases and discrimination. Resilience can be much harder for people from minority groups as they face the general work pressures compounded with negative stereotypes and discrimination. I believe that awareness and education are the important first step in preventing biases and discrimination. Working with the school's diversity officers (Sunny Lee and Sinead Togher), we are developing training sessions for staff to collectively create a diverse, equitable and inclusive community. This year, within our Professional Services team, we are running workshops to create a collaborative community that is supportive and inclusive.
These are just some of the things we are working on at the UCL School of Management. As the director of the school, I will keep advocating gender equality, and I am committed to creating an environment that goes beyond gender and supports staff from all backgrounds.
I hope that today, inside and outside work, we just decide to take a small action to be one step more inclusive and supportive to each other. Together we can and will Break the Bias.
Read more about the research, achievements and experiences of the UCL School of Management community to commemorate International Women's Day