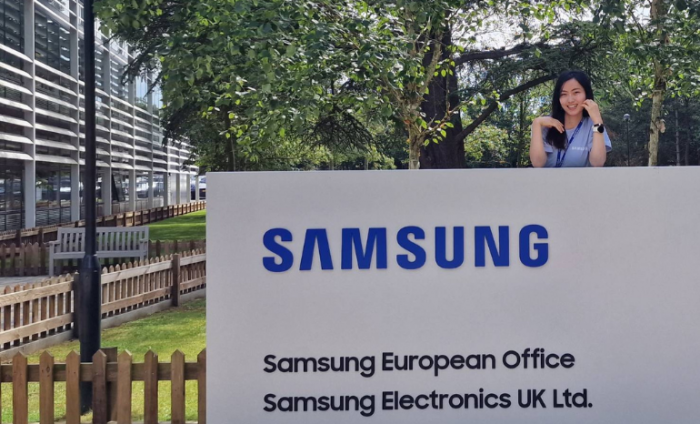 Throughout their time at UCL School of Management, BSc Management Science students are given the opportunity to undertake a placement year at a company of their choice to enhance and develop the skills they have learned on the programme.
From August 2022, Management Science student Jocelyn Chen completed her placement year at Samsung, initially in the role of a Product Management Associate before transitioning to a Business Analyst role within Samsung Electronics UK. We recently caught up with Jocelyn to hear all about her experiences at Samsung, as well a professional highlight that saw her operating as a Product Lead on an £800,000 smart home project.
tell us about your role at samsung
Halfway through my placement, I transitioned from a role of Product Management Associate to Business Analyst within the Services Team and fully embraced both roles. My core responsibilities revolved around tracking and facilitating data analytics functions within Samsung's software division. This meant overseeing and reporting on performance across multiple services such as Samsung Wallet, Care+, SmartThings, and Boost. These insights were crucial for stakeholders like product managers, marketing executives, and technical engineers, enabling them to allocate budgets strategically and execute plans effectively.
how would you describe your overall experience at the company?
Describing my year at Samsung in a only few adjectives is challenging, but I would definitely say that it was rewarding, dynamic, and educational. This certainly wasn't a laid-back experience by any means, but the effort invested yielded tangible results. Moreover, being part of a conglomerate like Samsung opened doors to a plethora of training programmes and professional networks that supported my growth in unimaginable ways.
what were the highlights overall?
Among the many memorable moments, two stand out vividly. Firstly, taking the helm as the Product Lead for an £800,000 Smart Home project was a defining highlight. The responsibility of steering a project of this magnitude was both exhilarating and humbling. Secondly, organising a case competition for Samsung Wallet was a remarkable experience. From securing business sponsorship and navigating legal requirements to marketing the competition and recruiting judges, it showcased my multifaceted skills and culminated in a day of fresh ideas and insights.
did you find that your role changed over time?
Adapting to change is second nature in the tech industry, and my role was no exception. Initially joining as a product management associate focused on delivering a connected smart home experience in Europe, I soon found myself thrust into the role of Product Lead due to unforeseen circumstances. This role transition laid the foundation for my interest in data analytics, leading me to step into the shoes of a Business Analyst working closely with the Head of Analytics.
how did the experience support both your personal and professional development?
Beyond professional development, the placement year catalysed my personal growth. The challenges I encountered illuminated my strengths and weaknesses, guiding me toward a clearer understanding of my capabilities and passions. This introspection not only shaped my career direction but also emphasised the essence of continuous learning. As I look forward to returning to complete my third year of studies, I do so with a newfound sense of purpose!
would you recommend samsung to students thinking of pursuing a placement year?
Samsung stands as a beacon of opportunity for those embarking on their careers. The company's array of projects spanning various product categories, business units, and collaborations with diverse clients/agencies provide an invaluable platform for exploration.
To maximise this experience, my advice so students would be to engage with professionals from various fields. Organising coffee chats and seeking insights from colleagues outside of your immediate team can provide invaluable perspectives and lessons that shape your journey. I just wish I had started it earlier!
Find out more about UCL School of Management's Management Science programme.