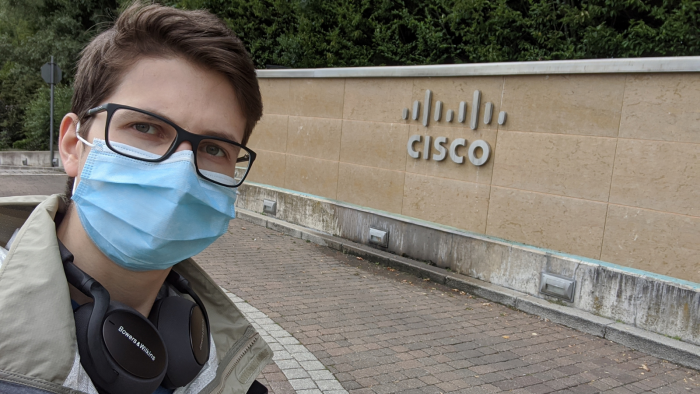 Between Year 2 and Year 3 of my undergraduate BSc Information Management for Business programme at UCL School of Management, I took a year out to spend some time in industry where I worked at Cisco in their London offices in Bedfont Lakes. Even though a year in industry is not part of my degree by default, the IMB administration team were very accommodating and allowed for it to be added as an official part of my degree.
THE APPLICATION PROCESS
I first found out about the opportunity from a Cisco student representative that I have met through my involvement in a UCL society. The application process consisted of three main stages:
Initial CV submission.
20-minute phone interview with two employees focusing on questions surrounding my motivation and what I hoped to learn from the internship.
Assessment centre with a group task and two presentations, one about myself and a technical one to present findings from a data task I undertook.
With my experience from my modules on the BSc Information Management for Business programme, including Business Intelligence and Database Systems, I had the necessary technical foundation for the role and managed to complete the technical task confidently.
In the same week as the assessment centre, I received a phone call from HR with the good news. I remember that moment very clearly; I was in the Nero Café near UCL next to the Warren Street tube station enjoying a hot chocolate and slice of carrot cake with a friend.
MY ROLE AND KEY TAKEAWAYS
During my internship, I was a Business Analyst in the Mobility team which deals with everything related to mobile devices at Cisco: allowing employees to access mail and internal services through device management, engaging with carriers globally to ensure employees have phone plans to interact with clients and managing the support infrastructure to aid employees if they run into device trouble. While a Business Analyst can do a variety of work, I mainly focused on Data Analysis as I quickly discovered it was something I enjoyed.
I worked on multiple projects that either the team encouraged me to get involved in, or I sought out myself. Some activities included:
Supporting the migration process of 60,000 devices to a new mobile management platform
Automating various data reports
Tracking the monthly changes in mobile devices throughout Cisco globally
Developing and automating data visualisation dashboards for team leads
Helping in the development of a chatbot to make it easier for employees to request a new laptop
Outside of technical skills, being part of a large global organisation has taught me a great deal about how firms operate and how cross-continental teams collaborate. Learning how the different cogs (processes and teams) work together to drive change within a company, in my opinion, is only possible from practical experience, and cannot be learned as easily in class. From the basics of managing a busy inbox and using Cisco's Webex tools to the complexities of managing a data project from inception to delivery, 12 months taught me so much more than I would have been able to learn during a summer internship. Of course, the enjoyable journey would not be possible with the supportive and fantastic team I was lucky to be surrounded by. I owe each of them a great deal of gratitude for making my experience fun and filling it with opportunities.
THE CULTURE – #1 IN WORLD'S BEST WORKPLACES 2019
In 2019, Cisco was awarded the #1 World's Best Workplace award, something I have been able to experience that first-hand and can confirm. Within the IT team, there is a strong bond between everyone, and it feels like a large family. All the interns, graduates and younger employees would always sit together during lunch and get a chance to talk with those outside of our teams. After lunch, I would often go and play some Fußball (table football) with others and when it was cold outside, we would turn to some Ping Pong. I suppose amongst all the skills I developed, Fußball and Ping Pong are two of them.
I genuinely enjoyed interacting with everyone from the IT organisation – they were a great group of colleagues and friends. Cisco would also often organise events with highlights being a darts night and the Christmas party.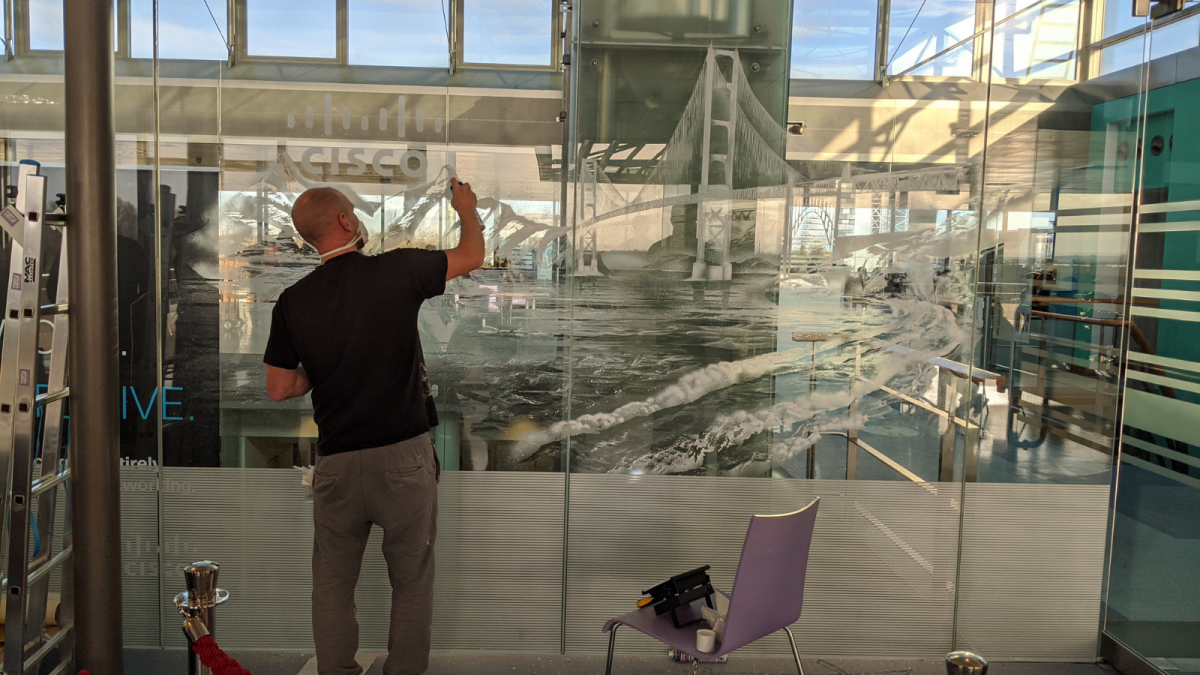 BRINGING MY KNOWLEDGE BACK INTO my final year
After working for an entire year, I will admit, it's hard to come back to a university setting. I thoroughly enjoyed working in the industry and did not miss the constant coursework deadlines!
However, working for a year changed my perspective on my future career. I discovered that I really enjoy data and how it can benefit teams, projects, and entire organisations and aim to pursue a Master's degree in Business Analytics to improve my knowledge in this field.
The experience also meant, I immediately knew which electives to pick that I would enjoy and the skills I need to work on before embarking on a role where I get to work with data.
In the end, taking a year out from my degree to go and work was an eye-opening experience that is amongst one of the best decisions I have made in life.

Please do get in contact on LinkedIn if you have questions and find out more about the BSc Information Management for Busines programme and opportunities at Cisco.