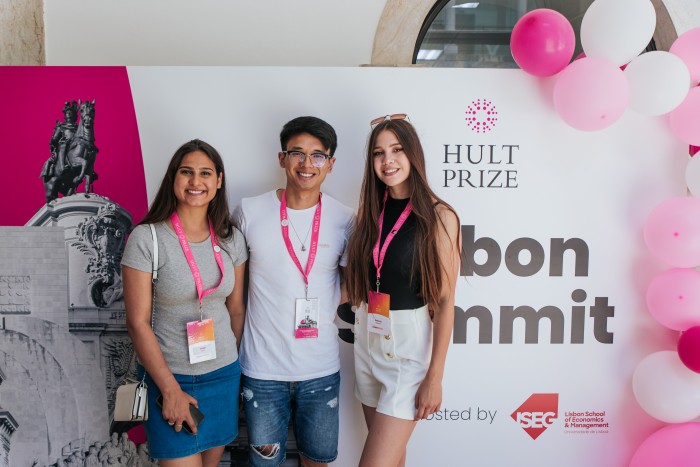 Driven by a shared passion for sustainability, a dynamic team of UCL School of Management students recognised the Hult Prize as a unique platform to present their groundbreaking business solution with a profound positive impact. ​
A determined team of UCL School of Management students joined forces with a common vision to reduce environmental footprint. Their innovative business solution aimed to recycle wasted clothes into comfortable and affordable mattresses, benefiting both the planet and those in need. Eager to showcase their vision, the team saw the Hult Prize as an extraordinary opportunity to make a lasting impact. After winning the local rounds and securing funding, they progressed to the national competition, where their dedication and passion shone through their presentation.
The Hult Prize, named after Bertil Hult, is an annual competition dedicated to addressing critical social challenges, including food security, water access, energy, and education. It grants college students the opportunity to compete for an esteemed prize often referred to as the "Nobel Prize for students."
We caught up with our students Anjali Mann, Liyuan Luo and Roberta Salatioan to hear about their memorable and inspiring experience.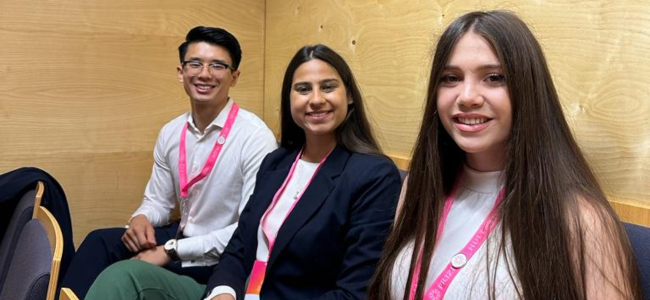 Please tell us about yourselves, how did you all meet and come to work together on your business solution?
We all met at UCL while studying management. We shared a common interest in reducing our environmental footprint, particularly through recycling wasted clothes. Recognising the potential impact we could make, we decided to collaborate and work together on finding a business solution to address this issue.
what is the Hult Prize and how did you end up competing in the final this year?
The Hult Prize is a global social entrepreneurship competition that challenges students to develop innovative business ideas to solve pressing global issues. Our team saw the Hult Prize as an incredible opportunity to showcase our business solution and make a positive impact. After participating in the local rounds and winning the pitching competition at UCL, we progressed to the national competition.
You won the Pitching competition at UCL to then move onto the national competition. Please tell us more about the process.
Winning the UCL OnCampus Programme Hult Prize Pitching Competition was a thrilling achievement for our team! It granted us the opportunity to represent our university at the national competition. During the national event, we had to present our business idea in front of a distinguished panel of judges and compete against other talented teams. Through our presentation, we demonstrated the potential of our solution.
After winning the UCL Pitching Day, you had to find funding for the competition. Please tell us how you did this and what it meant to get that support.
Securing funding for the competition proved to be a pivotal step in our journey. We proactively reached out to potential sponsors, both within our university and through external networks. A well-prepared and comprehensive proposal was crafted, highlighting our business idea, its social impact, and the potential benefits for our sponsors. Fortunately, our efforts bore fruit, and we successfully secured financial support from several organizations that recognized the value of our project. This backing held immense significance for us as it validated our endeavours and equipped us with the essential resources to compete at the Hult Prize.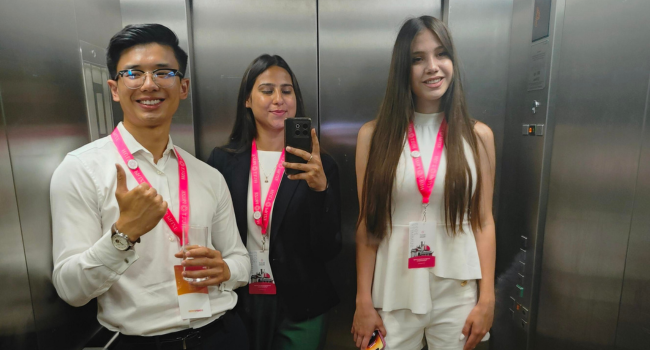 What was your business idea that you put forward? What are you hoping to achieve with it?
Our business idea centred around crafting mattresses from discarded clothes. We set out to gather unused or unwanted clothing items and repurpose them into comfortable and budget-friendly mattresses. These mattresses would be made available to shelters and accommodations, with a particular emphasis on aiding homeless individuals. Our overarching aim was to present a sustainable solution to the problem of textile waste while concurrently providing a meaningful product to those in need
Please tell us about the trip, what did you see and do, and what did you learn from the experience?
Throughout our journey to Lisbon for the Hult Prize competition, we had the privilege of interacting with inspiring individuals from various backgrounds. We participated in workshops, connected with industry professionals, and acquired knowledge from seasoned experts in the realm of social entrepreneurship. This experience proved invaluable as it offered us profound insights into the sector's challenges and prospects. Moreover, exploring a new city and immersing ourselves in a distinct culture rendered our trip truly memorable and enriching.
Any other information you think is relevant to the experience?
Participating in the Hult Prize competition was an incredible journey for our team. It provided us with a platform to showcase our passion, creativity, and commitment to making a positive social impact. The experience taught us the importance of teamwork, resilience, and adaptability.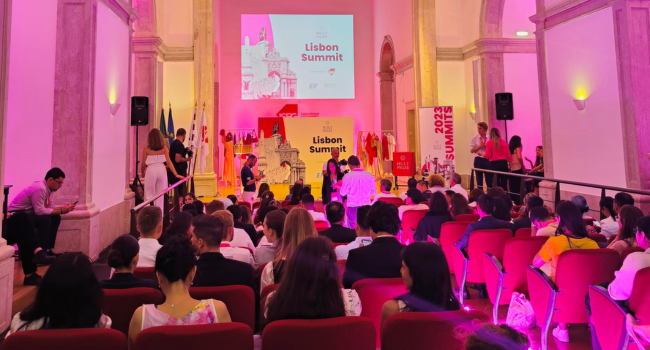 Find out more about the Hult Prize competition.