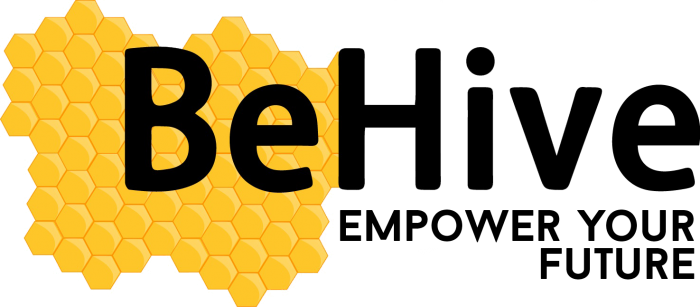 Since graduating, UCL School of Management Alumnus Costas Georgiou has co-founded BeHive, an education organisation that empowers university students and young professionals with high quality and professional careers support.
To demonstrate their commitment to supporting the career developments of young people, particularly those with entrepreneurial talent, BeHive is now collaborating with the Beijing Government in the HICOOL Global Entrepreneurship Competition 2022, an annual event that supports founders with innovative business ideas from across the globe, particularly within the technology sector. Winners of the competition have gone on to receive large cash investments and connect with top investors and corporations.
Can you tell us about Behive?
After experiencing the lack of career support at our universities in China, we founded BeHive, to support university students and young professionals in achieving their goals by providing free skills training, job fairs and mentorship programmes. In the past five years, we have collaborated with institutions such as LinkedIn, UNFPA and Tsinghua University to deliver 110+ events through which we empowered 10,000+ people. In our role as an education organisation we act as a bridge for China and the rest of the world and assist international startup teams to connect with funding and incorporation opportunities in China.
what is the global entrepreneurship competition?
Beijing has the most unicorn companies in China, with a total of 82 unicorns. This is the third year that the HICOOL Entrepreneurship Competition is held in Beijing and it aims at finding even more unicorns, both Chinese and international. In this Global Entrepreneurship Competition, participants get the chance to win generous prizes from a pool of over 11 Million USD (all equity-free), as well as access to leading global investors and corporates such as GGV Capital and Sequoia.
The goal of the competition is to support founders with great ideas - especially in the technology sector - who are considering entering or operating within China. Ambitious technology startups in the idea, early or growth stage from anywhere in the world are eligible to apply. By gathering and supporting science and technology entrepreneur projects across the globe, HICOOL Global Entrepreneur Summit and Entrepreneurship Competition aims to be a leading tech event in China in 2022, bringing new momentum to the country's entrepreneurial ecosystem.
How has the funding and experience helped previous winners develop their businesses?
Previous winners of the last two instalments of HICOOL received not just cash-awards, but they also connected with more than 40 top investment institutions such as Sequoia China, Hillhouse Venture Capital and Frees Fund. They were also introduced to Fortune 500 Companies that helped them with Proof of Concept (PoC) and explored the feasibility of their businesses. Past winners also received additional rounds of funding for their startup ideas. Even though previous HICOOL winners came from the fields of artificial intelligence, robotics, and biotechnology, the competition is open to technology startups from all verticals - including FoodTech, Cultural Creativity and more.
why did behive decide to become involved in the competition?
BeHive has worked with HICOOL in the past to host international talent fairs and provide employment opportunities to international college students, young professionals and job seekers in Beijing. In our role as an education organisation that bridges China and the world, we aim to connect more international talent with entrepreneurial, employment and educational opportunities in China. Additionally, since our team had the opportunity to study, work and create the start up in China we want to encourage and empower others to do the same.
how is the winner decided?
Through an intensive four-month period and a series of preliminary screenings, preliminary rounds, semi-finals and finals, the 2022 award-winning projects will be selected from the world's most outstanding entrepreneurs and projects. A startup is evaluated from the founders' background, core team composition, innovation and technology advancement, marketing capability, financing progress (if any) and other factors. A startup at the Maker Stage will also be evaluated by its intention to land in Beijing.
A HICOOL jury team consists of mainly investors and several experts from each competition vertical. For example, if you are applying with an AI-powered startup, a panel that includes AI experts will review your application. After progressing to the next round (preliminary, semi-finals and finals), each startup will be expected to deliver a pitch.
If you're interested in entering your startup in the Global Entrepreneurship Competition, submit an application form here.