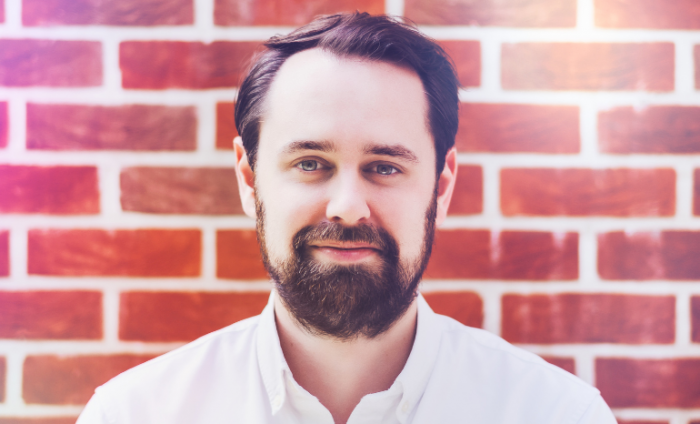 UCL School of Management alumni and founder of Artificial Labs, Johnny Bridges, has recently secured £9.5 million in funding in a Series A fundraiser that saw investment from major firms such as Force Over Mass, Mundi Ventures, No. 9 Investments Limited, and MS&AD Ventures.
Founded in 2013, Artificial Labs is an algorithmic underwriting platform that uses cloud-based tools and machine learning techniques to provide commercial insurers and brokers with power over their data. Having previously secured contracts with the likes of BMW, Artificial Labs has established itself as a major player within the insurtech industry.
We recently caught up with Johnny to find out more about Artificial Labs and the impact this funding will have on the business.
Can you tell us a little bit about artificial labs? What does it do and what are its primary goals and objectives?
Artificial is an InsurTech company whose mission is to enable specialty risks to be underwritten more efficiently with superior risk selection. We do this through the use of our powerful algorithmic underwriting platform.
Currently, the modus operandi of the specialty insurance* world is one where it is costly to transact business: this is very manual and therefore very slow. In fact, for the last 300+ years, this type of insurance has traditionally been negotiated face-to-face in Lloyd's of London, a marketplace where brokers and underwriters meet. We believe technology can fundamentally improve the cost and speed of transacting insurance risks through algorithmic underwriting.
*N.B. For context, I'm not referring to your typical personal mobile phone or car insurance products when discussing 'speciality' insurance. We're talking about much more niche and bespoke types of insurance, where policies cover cargo ships or satellites to power stations and cyber insurance for FTSE listed companies. The amount of coverage required for these types of risks is usually substantial. It is therefore syndicated across many different insurers to share the financial burden in the event of a significant loss.
what led you to found the business?
The Artificial of today is nothing like the Artificial I co-founded in the summer of 2013, just after I'd graduated from UCL. At that point, we were a software consultancy working with large brands on their web-based projects. It started with marketing-based projects and evolved into more data-driven work and enterprise solutions. One of our larger projects was for BMW, where we created a predictive sales tool used by dealerships across the UK.
This was all well and good, but at the time, it was frustrating having to start from scratch every time we won a new project. Over the initial two years, we'd built excellent design and engineering teams who could solve any problem they put their minds to. However, due to the incredibly tight customer deadlines we faced, we were constantly being forced to deliver to a standard we all felt could be improved.
This was when we decided we wanted to build a product, something that had longevity. Ideally, we would even shift into becoming a fully product-led company, as we could then deliver to the standard and value we knew we were capable of. My co-founder David King and I both had backgrounds in insurance, and we knew we could somehow provide massive value to the sector. So we started speaking to as many people in the insurance market as possible, doing R&D and finally pivoted into building an insurance-focused product in 2015.
We'd bootstrapped our entire company until this point and continued to bootstrap the first product version using the sales from our software consultancy business. Once we'd proven (to ourselves) there was market demand for our product, we doubled down on it. We decided to raise some external VC investment to continue to pay our team whilst reducing the client services work we had been doing until that point. Since then we've continued to build out our product and team, raised further investment, and like any company – made many mistakes along the way.
is software development something you've always been passionate about?
It's always been interesting to me, but honestly, I'm much more of a visual person – so design is my real passion. I've always appreciated great industrial design, architecture, photography, typography and much more. Print design was very influential because of my father. He originally worked in publishing, managing numerous large magazines, and was one of the first in the industry to use Apple computers in their magazine design process. It set his company apart from their competition at the time.
So when I was around 10 years old, I was enormously lucky, as my parents gifted me one of those original, colourful iMacs – this really added rocket fuel to my technology fire. All of these different factors fed into my early experiences on the web – back when it was a dial-up connection. The online experiences back then were a horrendous mess, but at the same time, it was exhilarating and liberating.
Even back then, I always wanted to figure out how you could make those table-based webpages more closely aligned with beautiful print design and, in later years, how these pages could become dynamic experiences that were actually useful to users. That's when I started to lean into software development, user interface design and user experience design.
artificial labs recently secured £9.5 million in funding. How will this help the business to achieve its goals and objectives?
For the past four years, we've been building our domain-specific programming language, and the most essential ingredient we've needed to date is time. Time for our team to do their best work – we think our language can act as the foundation for the future of specialty insurance, which is no small feat, and we've faced an endless array of complex problems to solve along the way. Hence our early growth ambitions have been relatively modest whilst we've conducted our R&D. With that said, it's now live and algorithmically transacting specialty risks in-market. We're ready to start scaling it.
The language is incredibly powerful and allows us to model complex insurance contracts digitally, within a fully computational programming language. It can glue together other systems and data sources to enrich insurance risks natively and automatically progress them through their lifecycles.
We can also codify underwriting appetite parameters and portfolio characteristics, which generate an algorithm for assessing risks in real-time. We then augment the algorithm with improved risk selection capabilities over time, as additional risks are evaluated. We're now working with many leading brokers and underwriters, allowing them to algorithmically place and consider risks between each other – all using one piece of kit. It's exciting times.
CAN YOU TELL US A LITTLE BIT ABOUT YOUR TIME WITH US HERE AT UCL?
Before starting at UCL, I'd taken a gap year and had managed to charm my way into a job as a reinsurance analyst. I was working full-time, earning good money (for an 18-year-old!) and the temptation to skip university entirely was quite strong. Being the somewhat obstinate individual that I was, I decided I would keep working full-time whilst also attending UCL full-time. The logistics of this were… challenging, but I had a very understanding manager at the time who allowed me to nip off to lectures and return to the office once they had finished.
I had managed to make this work for the first two years of study. At that point, I'd become somewhat frustrated with specialty insurance as an industry because so many things could be done better using technology. Still, I didn't have the gravitas to make them happen. I decided I'd instead work with more cutting-edge web technologies and design and be in control of my destiny – so, in my third year, I started a company with a fellow UCL colleague.
Throughout my studies, I naturally gravitated toward the more entrepreneurial aspects of the course. The IMB course planted strong entrepreneurial foundations within me. It also educated me on subjects I had never thought would be helpful until I was actually in the moment, running a business for the first time and leaning on this learned knowledge. For example, I understood the importance of company culture and that it can be used as a differentiating factor. I knew how to successfully manage technology projects. I had a solid understanding of neural networks and various machine learning techniques. I even understood the psychological techniques needed for better negotiations (which I still use today, mainly with my wife). I immensely enjoyed my time at UCL; I met some awe-inspiring people whilst there – many of which I am lucky to now call my friends.
is there any advice that you would give to future entrepreneurs on raising funds for their business?
We've made many mistakes when raising investment over the years, so please don't make the same mistakes I have. Firstly, raise more money than you think you need because everything always takes longer than expected (both for the actual raise and executing your business plan afterwards). You'll always face unforeseen costs along the way, and you will also want to give yourself as much breathing room as possible to allow you the time to hit those key milestones you promised investors.
We were perpetually fundraising for a handful of our early years, and this was such a distraction – so try to close a round and be done with it. Lastly, the current investment environment for raising is callous. We were lucky to have completed our round a few weeks before the VC market downturn. If we needed to start our raise now, things would be more challenging and take a lot longer. Something that did help us in our recent round was receiving several high-quality, warm introductions to investors – so leverage your network as much as possible. But no LinkedIn scatter-bombing, please!
Is there any advice that you'd give to graduates/ budding entrepreneurs in general?
Looking back over the successes and failures of my entrepreneurial career so far, I would say:
Find good mentors and stay humble: if elite athletes need a coach to be accountable to someone, so do entrepreneurs who wish to be at the top of their field. You're a business athlete; your field is your sport; surround yourself with people that will push you beyond the boundaries of what you think is possible and continue to teach you new things.
Be brave, and take big risks: you're only young once, and the consequences of failure only become more complex and challenging as you age.
Fail fast, but know when to perservere and not give up: making mistakes is the fastest way to learn, but sometimes you need to trust your gut feelings – your passion will carry you through the neigh-sayers.
Hiring: don't hire too junior, too early