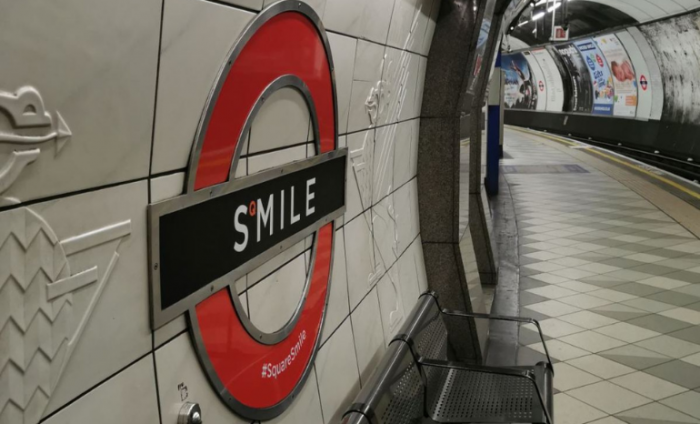 There is no other place like London anywhere in the world. Every street speaks for itself. The mix of diversity, art, business and pleasure, nightlife and open parks, great food, and amazing people is such a unique experience. There is something for everyone. London has so much to offer, especially when you are a young and ambitious person excited to explore the world. MSc Management student Aleksandra Lazarevic shares her top tips for navigating the busy city and how public transportation plays a key role in good time management which is key for London life.
The public transportation system in London is spotless and the rides are enjoyable. It mainly consists of the underground (tube), the overground, the Docklands Light Railway (DLR), double-decker buses and trains. Public transportation is well connected within each zone, which means that you can get around quickly. The trains are very comfortable and convenient to use, much like London public transportation in general.
Travelling around town and beyond
There are both national and international trains departing from Waterloo and King's Cross St Pancras stations. In other words, you can leave London for Paris and be in the heart of the "Île-de-France" in two hours. You can also visit any other city in the UK from either of these two stations. There are multiple apps, such as "Trainline" which you can use to make bookings and track your trips in case any changes occur. Trainline also offers student discounts.
In my opinion, I've always felt safe and secure when using public transportation in London and found the service to be efficient and relatively quick.
Whilst using London public transport, you will hear tannoy announcements indicating the name of each station as you arrive and important travel updates, so make sure you are paying attention! The communication of London transport is excellent, so do not panic if you think you have made a mistake and have boarded the wrong train or bus – you can always get off at the next station and change if necessary. Much like life, it's never too late to change direction. Also, you can always ask someone - people and station staff are friendly and always ready to help. Tube stations are well equipped, and there are information points throughout the station and on the tubes themselves.
Information about pricing, changes, and efficient routes between city sites can be found on Transport for London's official website (TfL), which is regularly updated. The good thing about TfL is that you can subscribe to email notifications for changes in the schedule, planned works or disruption, so you can access the latest transport-related news while on the move.
The tube stations have wonderful designs, such as the "Smile" logo at Bank's underground station. The DLR even has motivational quotes, messages and poems inside the carriages to make your journey more pleasant.
Riding the double-decker bus is a unique experience, especially if you sit in front on the second floor - it's the prime spot to enjoy the beautiful London streets while traveling.
Payment methods
You can use a contactless credit/debit card or Oyster card to pay for your journey. The Blue Oyster Card is usually used for the pay-as-you-go service, and this is a good option for someone who doesn't travel regularly. However, if you are a student in London between the ages of 18-25 you can get an Oyster Student Card that gives you a 30% discount for daily, weekly, monthly and annual tickets.
If you forget to swipe in or out at a tube station, you should contact the Transport for London service (TfL) and ask for a refund, as the system will automatically charge you more based on your estimated route.
Visit Canary Wharf
Finally, for the best view of London, take the DLR to Canary Wharf station, exit for One Canada Square, use the elevator and go to level 50 to get to University College London School of Management. We are waiting for you!
As written in Bank tube station, do not forget to – SMILE.