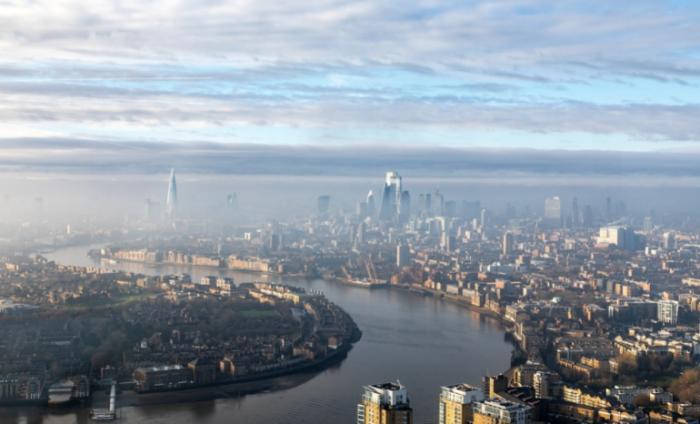 In their most recent blog, MSc Management student Aleksandra Lazarevic shares their top tips for saving money in London - a must to get the most out of the city.
London is an expensive city, and there are many opportunities to spend (or if you are financially savvy, invest your money). Be it drinking in a local pub, eating at a food market, or going to museums, where even though the entrance I usually free, you will spend money on refreshments throughout the visit. I am sharing my top tips to help you save money in the first few months.
Be wise when choosing accommodation. Try to find something close to the university. Even if you find some cheaper but far away, you will still travel and spend money on transport. Ultimately, it is the same money spent, but the time invested is gone. Time is money – be wise!
Travelling around London
An absolute must when travelling around London is an Oyster Card. If you are not using the transport links on a daily basis then you can get a Blue Oyster Card and buy a Rail Card, which you can connect to get discounts on certain journeys. You can connect the two at the bigger stations, such as London Bridge or King's Cross, at the Customer Service Kiosk. Using the pay-as-you-go method, you will get 30% off on all trains and transport in London. Also, avoid traveling during peak hours and higher fares (06:30 and 9:30; 16:00 and 19:00).
The bus is the cheapest and in my opinion, the best option as you will see the city and enjoy London's streets whilst travelling. Go up and sit in front of the bus for a better experience. Also, the "City Mapper" app will help you travel on a budget in London. If you are travelling late at night the tubes and trains may not be running, but you can always get an Uber or Bolt taxi. The apps allow you to split the ride with your friends, so you can save money and travel together.
Maximise Student Discounts and Apps
Download the app "Too good to go." Not only will you fight food waste, but you will also get a good portion of quality food from various local and well-known shops and restaurants for just £3-£5. The "Groupon" app is another must. You can find many discounts on restaurants, gyms, clothes, beauty products, cinema, theater tickets, and much more. As with any discount app, be sure to read the terms and conditions. The app "UNIdays" also provides students with many discounted options in London and at high street shops and restaurants. Register with your UCL credentials to get started straight away.
Sign up to Amazon Prime as a student and you will get the first six months free; upload the student confirmation letter, which you can download from the UCL Portico profile. Be sure to set a reminder to notify you when the free trial is coming to an end.
Get the loyalty card apps for shops you usually buy your groceries and cosmetics. I've found that Lidl, Aldi, and Asda are some of the cheapest shops, and Sainsbury's and Tesco are also good options and not too much more expensive with a loyalty card. You will have access to a lot of special offers and discounts, and you can also collect points for more rewards. One of my favorite ones to utilise is the 10% student discount at Boots.
Make the most of free activities
Join a free walking tour. This is the best way to see London and its landmarks and learn a bit about the history of London too. Visit the Skygarden. It is a cheap rooftop bar and a great spot to see the city. You can simply book online and enjoy the view! Use the Eventbrite app. It is an excellent app for finding free talks, workshops, and possible networking opportunities in London. If you are a fan of the theatre, then it is definitely worth checking out the last-minute offers at the TKTS booth.
Eating and drinking cheaply
Save on food. General advice to save money is to cook food and bring lunch to campus. Our Canada Square level 50 study space has a nice kitchen where you can heat the food, and the fridges just beyond the coffee machine where you can store it. Also, there are all kitchen utilities that you can use while at university. Also, go to a picnic in a park instead of in a restaurant, if the weather is nice. And remember, if you go out to drink or eat when paying, ask if they do a student discount, which is usually 10% less than the overall bill. The ultimate save is to get your own food and drinks and gather at a friend's house. Buy some refreshments at "Tesco" or "Iceland," and have a mini house party.
Living in London might be expensive, but it is much more fun than anywhere else. I hope these top tips will help you save money in the upcoming months. Enjoy investing it wisely.