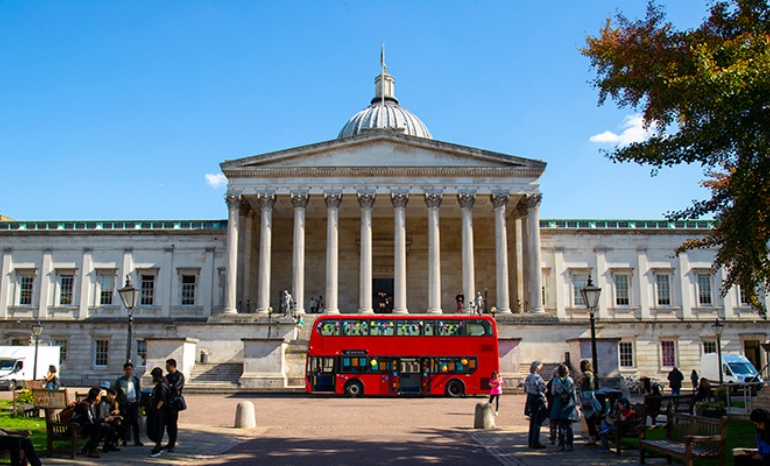 Finding the right location to get set up for a good study session is important, and with so many spaces on the Bloomsbury campus to choose from BSc Management Science student Samarth Mehra shares their top tips on the best places to study.
"UCL's Bloomsbury campus has a variety of study spaces and libraries which you can use throughout the year. To help new students hit the ground running when they arrive, I am sharing some of my favourite places to study at UCL."
The Student Centre
Where: 27-28 Gordon Sq
Opening Times: Open 24/7
The Student Centre is the most vibrant study space at UCL. Spread across 5 floors, it has all kinds of study spaces and facilities available. You can find individual and bookable group study spaces in Basement One, the Mezzanine and the First and Second floors. Quiet study spaces with PCs and individual pods can be found on the Second and Third floors. The third floor also has a café with a wide variety of eating and drinking options, vending and coffee machines, and microwaves, so you can take a well-deserved (and needed!) food break to re-fuel The fourth floor also has a terrace with breathtaking views of the BT Tower and the surrounding Bloomsbury area, so it is a perfect spot to take a few minutes to yourself.
Pro tip: The Basement One floor also has showers and a quiet contemplation room. So if you feel like you need a boost and a to splash some water on your face while you're studying, feel free to use the Student Centre showers!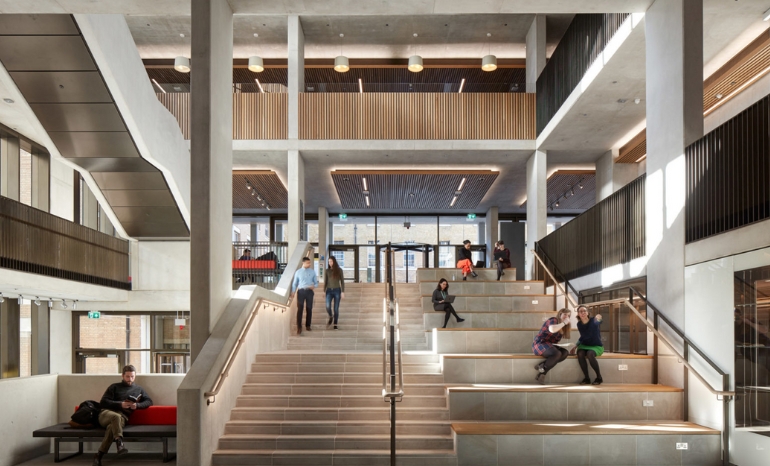 Torrington Place
Where: 1-9 Torrington Place
Opening Times: 9.30am to 6.30pm (Mon-Fri)
The study spaces on Floors 7, 8, and 9 of Torrington are hands-down the most beautiful study spaces in UCL. You can enjoy views of the London Eye, St. Paul's Cathedral, and the Shard while studying. The majority of the space on floors 7 and 8 has been converted to classrooms but Floor 9 is still a social study space with PCs, group study rooms, and a fully equipped kitchen.
Pro tip: There are some group study rooms right opposite the study spaces on Floor 7 and 8. These are great places to study as very few people use these rooms!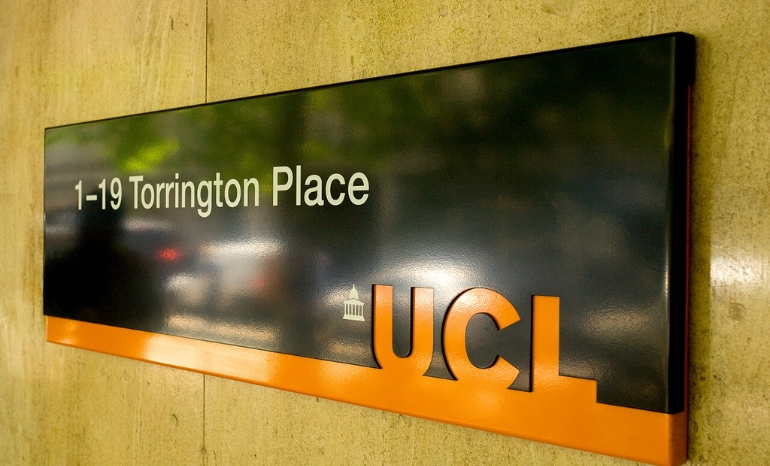 The Science Library
Where: Malet Place
Opening Times: 24-hours (Mon-Fri), 11am – 9pm (Sat-Sun)
The Science Library is my favourite place to study for long sessions because it is so close to a variety of food options like the Fold Pizza Shop, Science Library Café, Print Room Café, and the Bloomsbury Shop. The library has dedicated social and quiet study spaces and there are some rooms allocated to postgraduate students. It has a wide collection of books available for students to borrow. There is also a study space on the second floor dedicated for School of Management students – so definitely keep an eye out on those spaces.
Pro tip: The PCs on the ground floor have USB-C cables which you can connect to your laptop and use dual screens to increase your productivity!
Learn more about the study spaces available at Bloomsbury Campus and the BSc/MSci Management Science programme.