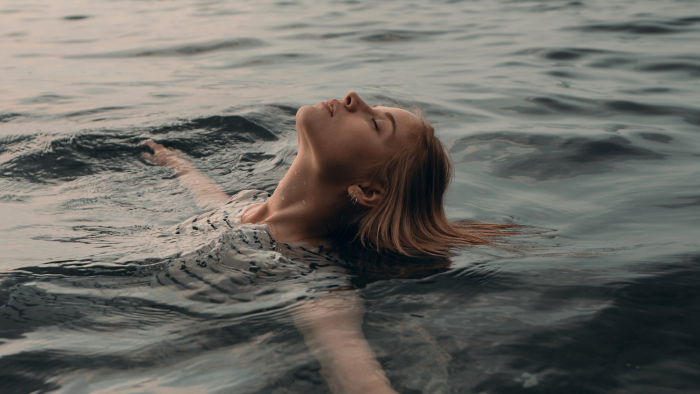 This year the theme for Mental Health Awareness Week is Nature, and how it can be used as a tool to disconcert and find some peace and tranquillity in the tech-infused world we live in, to support your mental health and wellbeing.
We live in an amazing epoch with almost limitless access to information in our palms. We escape to different worlds for hours through elaborate gaming systems, can access apps to teach ourselves languages as we wait for the bus, are rewarded by colourful candies for solving puzzles on the loo.
You can attend lectures from universities on the other side of the world, follow miles of roads leading you to the Seven Wonders of the World, and track your weight, calorie intake, and how many steps you have taken during a particular hour of the day. My phone even kindly reminds me that my screen time was up 500% from the week before.
At the best of times, we're probably too used to relying on our phones and the internet to keep us entertained. However, this year, we've all battled the demands of technology with little else to occupy us. This constant exposure to overstimulation can have a detrimental impact on our mental health, such as reduced cognitive abilities and attention span. We all have our own self-care routines and ideas about how best to unwind, but I would like to recommend one of my favourites, taking a long soak in the great outdoors.
Forest bathing (Shinrin – Yoku) is the Japanese practice of nature immersion for health and relaxation, providing a huge psychological lift, no matter your mood. We are used to being told to go outside more, and some doctors even mete out a 'green prescription'. Observing nature whilst breathing deeply is proven to have a calming effect and can reduce anxiety, depression and feelings of isolation. Research suggests spending 2 hours a week in nature for optimal results, but even looking out the window or at your houseplants has a noticeable effect on our mood and ability to focus. Forest bathing may just be the antidote we need to combat tech burnout.
It's not easy to just go cold turkey and switch off from all the screens around you, but the benefits on your mental health and wellbeing of spending a little time outdoors, enjoying nature can be huge. I've compiled some top tips to help you disconnect from the buzzing tech around you and connect with nature however you can.
Getting started:
Reduce distractions – turn off your phone, leave your headphones at home.
Slow down and lookup
Breathe deeply – exhaling for twice as long as you inhale
Be aware – what can you see? What can you hear? Engage your senses
Sit a while –avoid thinking about your errands or deadlines. Try some mindfulness techniques to bask in the calm you are creating.
Easy ways to up your green intake:
Look out the window. Take regular breaks from your screens. Try focussing on something at a distance, or look up at the sky – take notice of the birds, watch the cloud as they drift
Take your exercise outdoors – walk, run, dance, jump-rope, cartwheel. Just breathe deeply.
Get a houseplant or three
Change the background on your computer screen to something natural to invoke feelings of calm
Even in the densely populated London with buildings on every corner, there are many green spaces to explore. I recommend looking at the following websites to find your local green space; The great trees of London, A wood near you and The best green spaces the capital has to offer.
About the Author
Jaime Bacon is UCL School of Management's Student Success Advisor and has experience in Student Support and Wellbeing, delivering workshops to support students with exam stress, time management and much more.