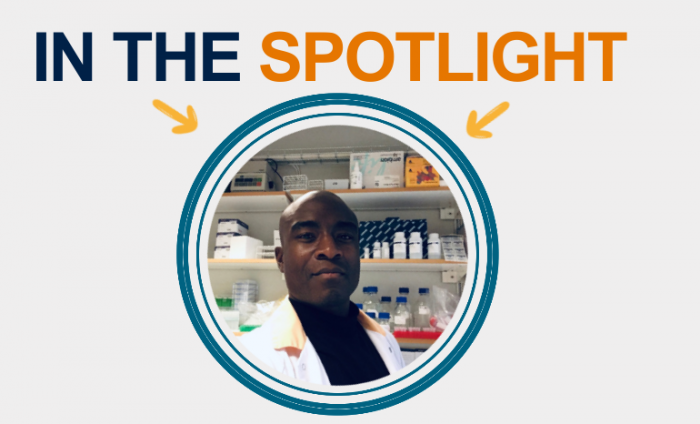 Introducing Jib Omokanye, a medical professional, artist and student on the UCL MBA.
What's it like being a student on the new UCl MBA?
The programme is helping me tackle unknown unknowns. It's challenging, but flexible. I'm impressed by how much thought and effort goes into designing modules and developing interactive content. My cohort is diverse, engaged and I love learning with them.
What about your academic and non-academic pursuits - I believe you have a medical background?
I started out in medicine and research. I moved to Sweden in 2014 to develop pandemic vaccines and combined that with running a public engagement social enterprise. I spend most of my free time riding fixed, making art, stomping to techno and reading.
What have you been doing during lockdown?
I've lived in Sweden for the past six years and it's home now. There hasn't been a lockdown here, but Covid has changed the way many businesses operate and how people interact or travel.
What advice would you give to people during this time?
Think long term and think sustainably.
What Advice would give to your younger self?
Make art, study history and buy bitcoin.
Who would be your dream dinner guests?
Khnum Muata Ibomu and Mutulu Olugbala.
What is your favourite album, film, and tv series?
Album - Let's Get Free
Film - The Talented Mr Ripley
Series - The Wire
What would it surprise people to know about you?
I am a qualified chef.
What is your favourite place?
On my bike, in the sun, with headphones on.