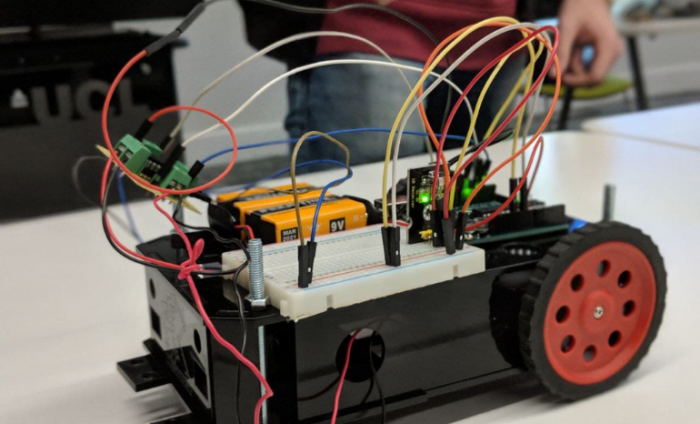 Deciding which society to join when UCL's has an extensive catalogue with over 300+ societies is no easy task. BSc Information Management for Business alumni Patryk Sobczak shares his experience and top tips for joining a society and even becoming a committee member, and why he believes it is such an important part of your student experience.
MY EXPERIENCE
When I attended the Fresher's Fair and talked to society representatives there, I was overwhelmed. UCL's societies range from your typical sports societies, industry-specific societies like finance and consulting, to some very niche ones like the Beekeeping society.
I signed up to 10-15 different societies and attended at least one event for around 8 of them. In the end, I started regularly attending events from the British Sign Language, Tech, and Robotics society. Being able to learn unique things like British Sign Language was fun and not something I would have had the opportunity to conveniently learn elsewhere. Towards the end of Year 1, I joined UCL Entrepreneurs as a Marketing Executive, then the following year was made one of the Directors.
WHAT TO DO AT THE START
The best way to find out about societies is by attending the Fresher's Fair and talking to the different society reps there (and as an added bonus they all give out lots of great freebies!). Don't feel stressed about signing up to more societies than you know you will be able to deal with at the beginning. Sign up to anything that catches your eye and sounds interesting as even the societies that require a paid membership will have a taster session that you can attend for free.
If you decide a society isn't right for you or the events weren't what you were expecting, you can simply not attend future events. Only consider buying memberships (for those that have paid memberships) if you feel you will actively engage with them throughout the year.
TYPES OF EVENTS
Here're a few of the many types of events that societies organise:
• Industry talks with keynote speaker presentations
• Coding or creative workshops
• Hackathons
• Networking socials
• Educational classes
• Competition and team events
• Sports sessions and tournaments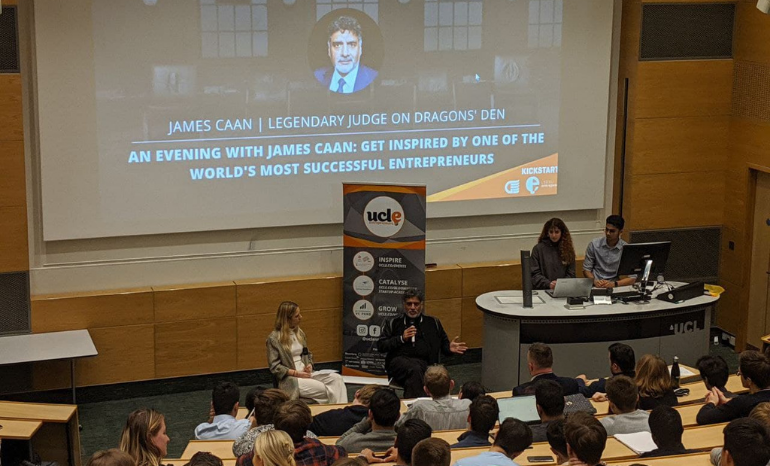 BENEFITS OF ATTENDING EVENTS
By attending society events, not only do you learn new cool things (most of them for free!), you also get to know people outside of your programme and expand your network. Employer talks can also be beneficial as they contain insight you might be able to leverage in applications. In a personal statement for an IBM internship, I mentioned details about a speaker event with their UK&I CTO; I ended up getting the role and securing the month-long internship! And last but not least, remember, additional exposure to companies and their opportunities can benefit your career search too.