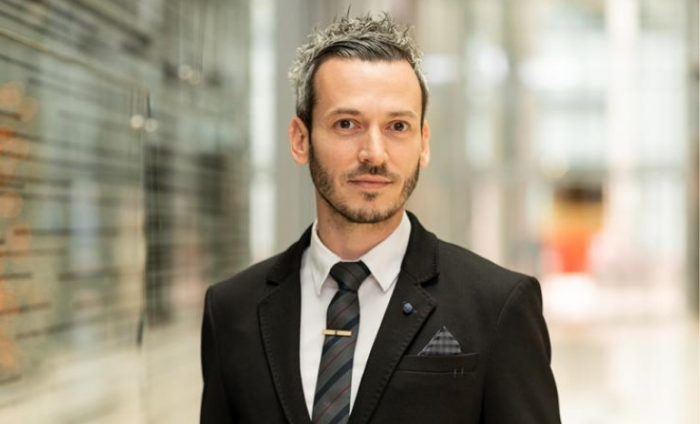 UCL School of Management Associate Professor Jean-Philippe Vergne has created a poster designed to outline the purpose and role of non-fungible tokens, more commonly known as NFTs. Entitled 'What Parents & Carers Need to Know About NFTs", the animated depiction serves as an informative guide detailing the risks associated with the use of NFTs.
Jean-Philippe shares the circumstances that led to the creation of the poster, his desire to increase awareness and understanding of both the risks and rewards of NFT usage, as well as his predictions on the future prevalence of NFTs.
What led you to create the poster?
This poster is part of a collaboration with National Education Group, an Ed Tech startup that's developing content to help adults keep up with the latest tech trends so that they can talk more easily to young people about them. The NFT poster is a follow-up to a previous poster on "Cryptocurrency".
who are you trying to target?
Imagine a 10-year-old coming back from school and asking their parents, "Mom, Dad! What's an NFT?". It's a tough question to answer for most parents! And yet kids are now exposed to NFTs on YouTube, TikTok, and mobile games. Teachers can be equally ill-equipped to answer this and similar questions in the classroom. The target audience for these posters is therefore carers, primarily teachers and parents. They should be able to learn quickly about the latest tech trends that matter to the youth, discuss them with their children and teenagers, and even hang printed versions of the explainer posters in their kid's room!
do you think that younger people should be more aware of nfts and if so, why?
Online, younger people are already exposed to NFTs and, more broadly, to cryptocurrencies. But they typically don't understand what they are, let alone the risks that are associated with them. Our goal is to help build awareness of the technology within at-risk populations, including younger people, to mitigate their odds of falling for online scams. We want them to use these technologies, but safely and smartly!
what is the future of nfts?
These technologies are incredibly promising and powerful. They will change how many industries operate by altering social norms around the production and ownership of digital assets. Five years from now, most of us will be using NFTs to access content, authenticate and transfer digital assets, and track ownership rights. I believe it is also the role of an institution like UCL to create palatable educational material that can help primary and secondary schools do the wonderful job that they're doing. And, who knows, a few years from now, that 10-year-old might remember the UCL poster above their bed and choose to come and study with us!
View Jean-Philippe's NFT poster below or download it here.