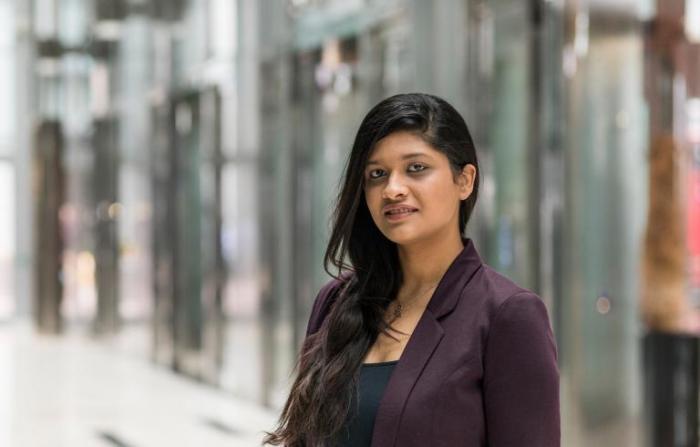 When I was asked to contribute to the UCL School of Management's International Women's Day feature I was stumped. I felt that in order to truly describe my experiences as a professional woman I would have to speak about instances of discrimination; to talk about the hardships I've faced and the steps I took to overcome them. And here I struggled. I finished high school in Dubai before moving to India and then Scotland for my university education. I then returned to Dubai to join Citibank, where I worked with institutional clients and was given the opportunity to complete a secondment in Dublin. I then moved to London to embark on my most challenging adventure yet – completing a PhD (I suppose they call it a terminal degree for a reason!). I am now embarking on a new adventure in the Netherlands where I will be joining the Rotterdam School of Management as an Assistant Professor this fall. From living, studying and working in different contexts across, Asia, Middle East and Europe, I've had an eclectic range of experiences. But what has been consistent is that I have been fortunate to have never had to think of my gender as a factor that held me back from pursuing any of these goals.
I have had the fortune, across my time at Citibank and at UCL to have had mentors and managers who have been fairly gender blind. The hired me for challenging roles, encouraged me to experiment and had the same high expectations of me as they would have had with any other employee. I acknowledge that my experience thus far might be unique in that respect. Furthermore, my family have always been supportive of my ambitions and there has never been any question about me not following my dreams or moving to a new country to pursue an exciting new opportunity. And this support has often come in the form of questioning my own biases about gender and traditional gendered roles. I recently had a conversation with my husband about taking up a job in a different country where I expressed to him my concern that I wasn't sure if it's right to uproot our lives for my job. To this he replied "would you feel the same way if this was a conversation about my job?"
This made me realize that equality when it comes to work is not just about workplace equality but about equality at work, home and in society in general. A lot of organizations today are instituting hiring policies aimed at supporting workplace diversity and the inclusion of women in the workplace. The problem with this approach is women are often seen as diversity hires which can breed discontent and reduce self-confidence. Indeed, I have on occasion interviewed with organizations where I was told that they were really keen to hire women that year as they were having issues meeting diversity quotas. I have not pursued those roles further. We need to be viewing the inclusion of women in the workplace as a process of hiring the right person for the job and brining in perspectives that were previously lacking in organizations. Furthermore, we need to take greater steps in order to upend our social structure to change attitudes about gendered roles.
My husband's no saint, but he was astute! Growing up I was always taught that I need to work hard and push myself and strive for independence and success. But it's so easy for women to see themselves as subordinate to men; to their male partners, colleagues and even friends. We need to remember that our ambitions are equally important and our contributions are equally valuable to organizations and to society.