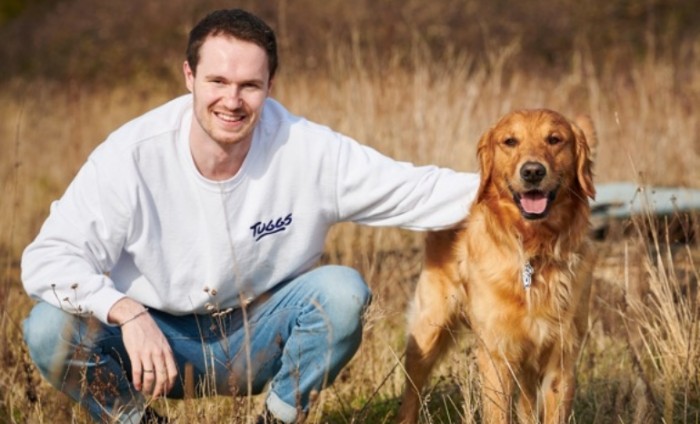 The importance of sustainability in the food industry has spread not only in human food but into the pet food industry too, with many owners seeking healthy, sustainable alternatives to traditional pet food. MSc Entrepreneurship alumnus Harry Bremner understood this market need and launched Tuggs, a fresh, insect-based food that's tailored specifically for each dog's needs and tastes. Following his recent achievement in receiving the IBioIC Scottish Edge award, we sat down with Harry to see how his MSc in Entrepreneurship at UCL supported his business ventures during and after his degree and the success with his ever-expanding insect-based, dog-food subscription brand.
Why did you choose to study Entrepreneurship and why at UCL SoM?
Whilst doing my undergraduate degree I set up two businesses: a student storage business that is still running 9 years later, and an events company that I sold. After university I was looking for the tools to build a truly scalable venture and came across the MSc in Entrepreneurship at UCL which stood out to me due to the purpose of the course; to research and launch a business. I wasn't necessarily looking to further my studies per se, rather than put myself into an environment to create something from scratch. I had been fascinated with the concept of entomophagy since insects were legalised for use in aqua-feed by the EU in 2017 and knew that I wanted to research opportunities in this market, and saw the course as the perfect platform to do so.
What was your time like at the UCL School of Management? Did you enjoy your programme/do you think it prepared you for the business world?
I studied during Covid which meant that in-person meetings were infrequent, but UCL did the best (as all universities had to) to make the experience fulfilling and worthwhile online. Luckily the campus remained largely open and so I had the opportunity to spend my days at the beautiful Level 50 campus in One Canada Square and work on my business from there. The most beneficial aspect of the programme was the one-on-one time with established business people and investors. In fact, I ended up raising money from one of my dissertation advisors off the back of my dissertation presentation which was one of the first steps to launching Tuggs.
What have been the biggest challenges in your journey in founding Tuggs and how did you overcome them?
Tuggs is a unique dog food that is manufactured more akin to a ready meal from a high-end supermarket rather than dry dog food that you would buy in the detergent isle. As such, finding out how to manufacture the food was the biggest challenge by far, and it delayed our launch by nine months trying to find the right manufacturer. We had an agreement with a company in Scotland but, unfortunately, the UK regulatory body APHA is so underfunded and understaffed that after nine months they still hadn't processed our application. As such, I moved the manufacturing to Milan. We now make the food in Italy and import it frozen to the UK.
Our biggest challenge now is to continue scaling over the coming year ahead of raising a seed round in 2024.
What do you think are the most valuable skills you learnt on the programme?
I believe that customer development and financial forecasting tools are the most valuable skills that I learnt as they have proven to be extremely applicable in Tuggs.
What has been your biggest accomplishment as an entrepreneur to date?
Selling my events company a few years ago and winning the IBioIC Scottish Edge award for Tuggs earlier this year.
what does winning the THE IBIOIC SCOTTISH EDGE AWARD mean for the future of Tuggs?
This new injection of funding, in addition to the pre-seed funding that we raised earlier this year, will help Tuggs to continue to scale throughout 2023 and provide additional funds to aid with our R&D as we continue to create innovate, sustainable dog products.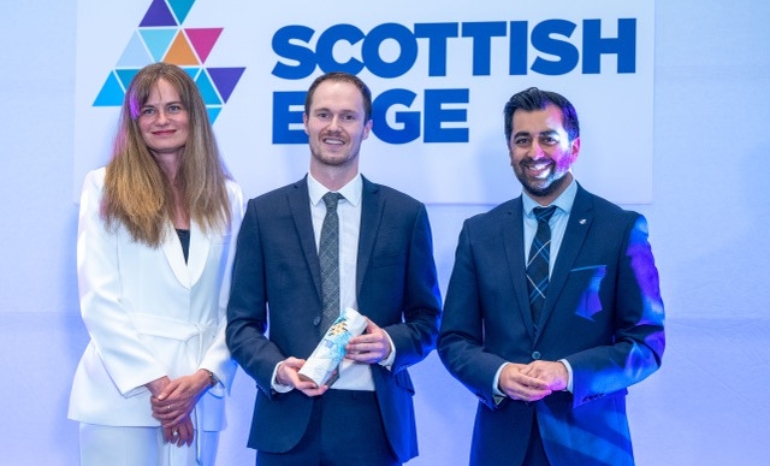 What excites you most about the start-up space?
The way that it challenges and then changes societal perception and activity.
What would be your advice to the aspiring entrepreneurs?
Simply put- well done is better than well said.
how do you think UCL is driving innovation in the Entrepreneurship space?
UCL provided a lot of time and resources towards furthering entrepreneurial development which I'm really proud of. The number of innovative startups to come from UCL is incredible and I'm sure that the amount will only continue to increase in the future.
How valuable have you found the Entrepreneurship network and community at UCL?
Very valuable, especially in terms of the number of mentors and advisors that have been available to help me launch Tuggs and their support has been essential in getting us to the stage we are at now.
Learn more about Tuggs abnd the MSc Enterepreneurship programme Harry studied at UCL School of Management.