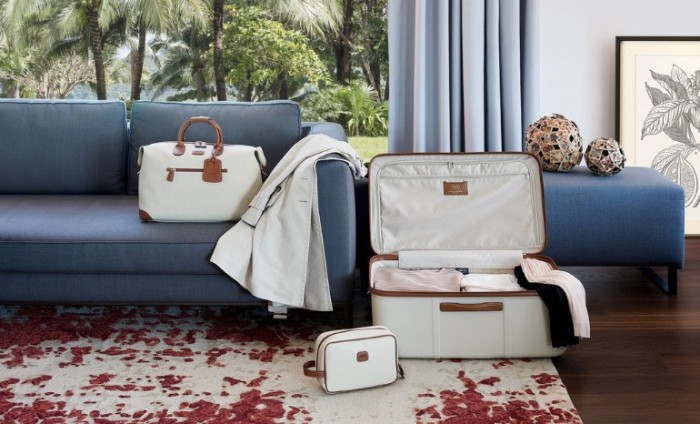 We are extremely proud of the UCL School of Management alumni community and the diverse range of industries they go on to work in.
MSc Entrepreneurship alumnus Raphael Hage is just one example. Having recently launched his fabulous new luggage brand Valise he shares his journey to date and why he is so passionate about the luxury luggage industry. With over 10 years' experience in the industry he has a wealth of knowledge on the market and how to navigate the changing landscape.
What are you hoping to achieve with Valise Luggage?
Valise Luggage is a luxury multi-branded Luggage, Backpack and Business website, stocking some of the best brands in the industry such as Samsonite, Bric's, Victorinox, Delsey, and Horizn.
I have used my wealth of experience of nearly 10 years within the luggage industry to create my own easy to navigate site, enabling customers to find a perfect travel bag that fits their needs all in one place. I envisage Valise Luggage becoming one of the leading online sites in the UK for Luggage, leading the way forward for the sustainability of travel products.
There is a dedicated Eco-Friendly page on the site where the items within this section have been hand chosen for being made from totally from recycled bottles or yoghurt pots reducing waste going into the environment. This is a growing area of demand and more and more customers are wanting products which are sustainable. Valise aims to take the work of researching all the brands out there away from customers by only displaying the best luggage, backpack and business collections.
What has been the biggest challenge in your Entrepreneurial journey?
The biggest challenge is one I am facing at the moment, marketing. As a new site, it is challenging to drive and attract customers to the website via effective PPC Google Ads within a reasonable budget.
What has been your biggest achievement?
My biggest achievement is now finally starting my own company and applying my knowledge and expertise from my years in industry and my time on the MSc Entrepreneurship programme to make my vision a reality.
What has been the most surprising thing that you have found in your journey?
The most surprising thing is how strong and supportive the UCL network is. Even after you have graduated staff, peers and lecturers are cheering you on and willing are to help. Simon Hulme – the Programme Director has been a fantastic support sharing his thoughts on different ideas and connecting with the right contacts. It has been great to see those who I stayed in contact with from my cohort are also offering me suport, helping me solve problems, make more effective marketing campaigns and even just being available to bounce ideas off.
How do you think the MSc Entrepreneurship programme has helped you launch Valise?
Personally, I found the way in which the effective the frameworks were taught to be extremely helpful and I have since used the knowledge developed from those sessions to build, measure and learn. It allowed me to identify mistakes and help solve problems. This in turn helped create a better site which solves many of the customer's pain points such as finding the correct size Hand Luggage for different airlines and sustainable luggage products. On the whole, the programme helped increase my knowledge and confidence. Completing the Master's really helped push me to create something of my own and turn an idea into a reality.
What do you most enjoy about Entrepreneurship?
What I most enjoy is that you're not limited to one particular task or route such as in a job, the sky is your limit and you can be very creative in what you do. If there is a problem to be solved there is also a possible business opportunity. However you need to be resilient as problems will be encountered along the way, you can't avoid that.
What is your top tip for an aspiring entrepreneur?
Never give up, at points you will encounter many challenges and feel deflated however you have to keep powering through if you want to achieve your end goal. The light will start shining at the end of the tunnel and you will look back and it will be all worth it in the end.