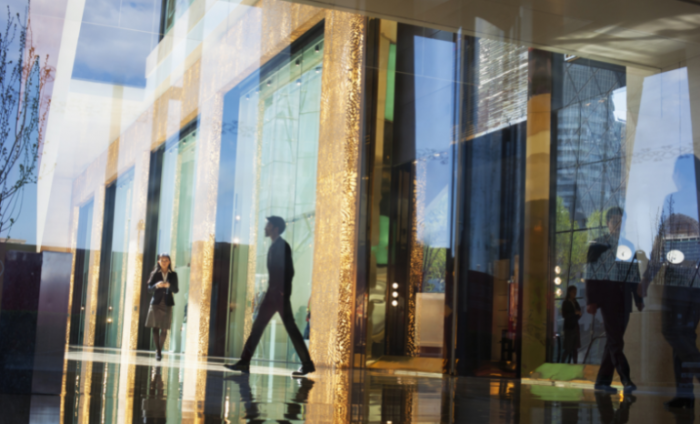 As a part of the MSc Business Analytics programme at the UCL School of Management, students undertake a project in partnership with an external organisation. Using the skills and knowledge they have developed on the programme, students deliver actionable insights to their partners whilst simultaneously working on their dissertation.
This year, three students worked with Grantify, an online tool that streamlines the process of applying for government grants. We recently caught up with Grantify co-founder Mat Westergreen-Thorne to learn more about his experience working with UCL School of Management students.
who are graNtify?
Grantify enables innovative small and medium enterprises (SMEs) to secure transformational amounts of equity, loan and grant funding through its unique, AI-driven tech platform.
The platform guides clients - via text guidance, model answers and videos - through each application by breaking down the core requirements into custom, bite-size and actionable questions and tasks. Then, the platform and Grantify team fill in the gaps when the application is created.
Grantify has a team of 50 people, based primarily across the UK and US, all with the objective of helping SMEs to secure the funds they need to drive their innovation. Grantify speaks to 150,000 start-ups annually, with this figure likely to double within the next year. We are currently on track to secure £100m in funding for UK, US and EU start-ups next year, only three years after the company's founding.
what problem or question was investigated through the student consulting project?
Grantify sought three students for three separate projects:
Project 1: A single source of truth dashboard so that we could better track our clients through their user journey.
Project 2: A marketing dashboard
Project 3: A Product Dashboard and an Analysis Tool
how did you initially assess the problem and did this change over the duration of the project?
As a young company, our first year was preoccupied with product market fit and scaling from a side hustle to a full business.
However, in our second year, we could see how important data collection and analysis were going to be for us to stay efficient, effective, and iterate on user feedback - especially as our customer numbers kept increasing to the point where no one person could keep on top of it.
This is when we were put in touch with UCL. Their student projects seemed a perfect fit for both us and the students.
We divided our projects into three areas based around:
Ensuring the data from all clients was kept in one place in an easily searchable format. For example, accurately reporting the number of client touchpoints and where they were in a given process. This was becoming particularly difficult with the simple project management tools we used at the time.
Ensuring we could understand our marketing performance over time - so that CPL, CAC, number of leads per sale, etc. were easily searchable and collected automatically.
Ensuring we could see how clients were using our platform - when did they use it, for how long, and which parts were most difficult.
what value has the project brought to your organisation?
All three projects were transformative for Grantify:
The single source of truth dashboard is almost finished. We had some difficulties integrating our existing project management data into a universal format (not the UCL student's fault - they were exceptional throughout the entire project). This is now fixed and will form the basis of a subsequent project.
We use the second project's marketing dashboard literally every day and we estimate it will save us a whole employee in terms of the marketing data automation it can do for us.
Product three's product dashboard is an exceptional tool that goes into far more detail than I ever thought was possible, including seeing what parts of our platform prompted the most enquiries to our service desk and client sentiment analysis.
how were you able to support our students? What do you think they have gained from the experience?
It was a pleasure working with all three students. Subsequent to completing their Master's programme, one student accepted a four day a week contract with us and another works for us long-term in a freelancer capacity. Grantify also supplied each student with new laptops, co-working and regular supervision and support - including connections to relevant experts.
how was the overall experience working with ucl school of management students?
It was an amazing experience, and it moved the business far further than I thought possible. Data analytics will now be a core part of Grantify's business, and we plan to work with UCL again this year. I would highly recommend this project.
about mat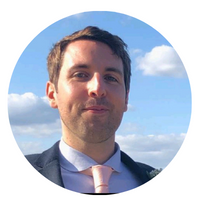 Mat was a medical doctor for 7 years before becoming a full-time entrepreneur in 2020. Other than Grantify, he had two successful start-ups - the first was a medical charity that helped over 1000 Ugandans learn about important health issues through bespoke games and dramas. They distributed over 200 copies of a book collating all these activities across Uganda
Luma West is his other business which is still running. It's a medical device company that is aiming to revolutionise cardiac arrest diagnosis and gave Mat and his co-founder the idea for Grantify.