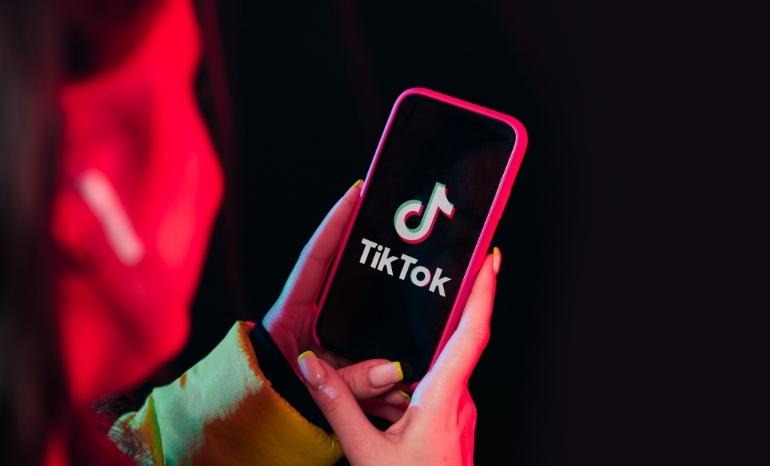 Returning to the UCL School of Management for the second time, Head of the Paid Media team for Europe at TikTok, Brian Cheung, joined our students as part of the final year Digital Conversations & Marketing elective module, led by Dr Rikke Duus, to share his experience and insight on building impactful brands.
The Digital Conversations & Marketing module is delivered to School of Management's BSc Information Management for Business (IMB) students and is also well attended by students from departments across UCL, including Arts & Sciences, Chemistry, Mathematics, Mechanical Engineering, Statistical Science and School of European Languages, Culture and Society (SELCS).
In this module, students work intensely in their teams for the first few weeks to develop exciting and engaging digital marketing campaigns for a chosen organisation. They gain input and guidance from the faculty team alongside experienced industry practitioners.
Prior to taking on the role of leading the Paid Media Team for Europe at TikTok, Brian gained extensive experience from world-leading creative media agencies, including ZenithOptimedia and OMD. He then joined Burberry where he rose to Director of Media Planning & Buying and was part of the brand's efforts during the successful digital transformation and brand rejuvenation phase.
In his talk, Brian shared his experience of being part of the team that helped spearhead the repositioning and rejuvenation of the Burberry brand and the efforts required to protect a brand's essence whilst also ensuring that it evolves with the times. In his current role as Head of the Paid Media team for Europe at TikTok, Brian shared his insight on the brand ethos of TikTok and how the company seeks to build a global brand reputation that is relevant and meaningful in a fast-changing world.
Students enjoyed listening to Brian's talk and learning about his vast experience with TikTok and Burberry.
Ramona Ciulina, who is in her final year of a BSc Economics and Statistics with the Faculty of Mathematical and Physical Science, shared her views on the talk:
"In the morning, I was browsing TikTok and in the evening, I was discussing it with a Marketing Lead of the platform, this was such a unique and remarkable experience for me. Listening to the marketing expert that has been involved with two of the world's biggest brands gave me the rare chance to not only access the thought process of the most popular campaigns they created but also to ask questions on how TikTok stays ahead of the competition. Overall, the talk with Mr. Brian Cheung reminded me of the incredible power of marketing, the considerable effort behind a successful strategy and sparked my interest in pursuing a similar profession."
Learn more about The Digital Conversations & Marketing module