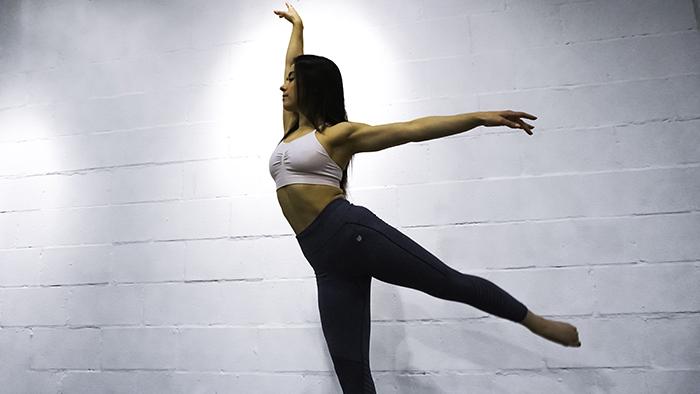 In January 2018, we launched our very first campaign #WhoAmI, around our Flybery Women community. The aim of the campaign was not only to grow the community but also the awareness of the platform amongst active women.

We've written a series of short blogs which take you through building our campaign from idea, to engaging the community, and the results we saw (spoiler - they were pretty good). Hopefully, this might be of use to some of you, particularly those on the MSc Entrepreneurship, who are embarking on your own start-up journey.
Background to #WhoAmI
From the very beginning of Flybery, we not only wanted to provide women with a shopping platform where they could easily shop thousands of products but also, we wanted to create a place where women could draw upon inspiration for leading an active lifestyle and become motivated by a likeminded community.
We created #FlyberyWomen as we believe that every woman is individual and has her own story to tell and that their stories could be given a home, a community in which their own experiences could be shared to help inspire others. The #WhoAmI campaign was an evolution of this ethos, and a really natural way of spreading the #FlyberyWomen message beyond the existing community.
There was a really big agenda to find a way of encouraging women from all different backgrounds to begin sharing their stories, no matter how much they considered those stories to be disinteresting to a wider audience. We needed to find a way of initiating a thought process that would lead to the confidence of sharing their stories and then giving them the platform to realise that what they have experienced as an individual is a real inspiration to a lot of others.
We asked women to dig deep and answer the one question only they can answer: 'Who Am I?' and give those who wish to share their story the chance to feature in their very own ad for Flybery Sport.
There was also a big need for us to offer a broad spectrum of women to help kickstart the campaign so we tried to ensure that we involved inspirational women who previously contributed to the community.
In the end we were delighted to share the stories of Women's Rugby World Cup winner Vicky Fleetwood, Nike running pacemaker, Laura Murray, yoga instructor and lifestyle blogger, Zoe Woodward, and global travelling PT, Lucy Thomson; and partner with leading brands that shared a similar belief and ethos such as Sweaty Betty.
Long-term success over the short term? A look at the results, and why it was successful
Nowadays, with such a long sales funnel, I think it's wrong to expect a massive increase in sales from day one of a community awareness campaign of this kind and we didn't expect that. You need to look at the so-called 'success' from a much broader perspective and over a much longer period of time and that is why, after a few months now, we think the campaign was highly successful for us.
But why am I comfortably able to say this has been such a success? Firstly, a great indicator to look at the numbers: 150,000 views of the campaign videos on Youtube, almost 700% increase in direct entries, 460% in social and 800% increase in visits from referral sources during the first two weeks of launching the campaign. What is more, it's now been four months since the launch date and we're starting to see the more 'long-term results'. First of all, due to the buzz around the campaign we gained interest from many leading publishers, magazines, and digital media outlets, which not only has an influence on Flybery's wider recognition, but also our website visibility, resulting in growing organic traffic (100% increase so far) and sales at the end.
Finally, and most importantly, we're most proud of the response to the campaign from our community. So many women were given a voice, or moreover some sort of permission to begin to share their stories with the world. Many bared honesty and reflection that they had not previously felt comfortable doing and really opened themselves up, sharing their everyday challenges, sometimes their issues and struggles and often their childhood dreams; which through the overriding message of this campaign that are now working towards realising in adulthood.
We feel that we really created a strong emotional bond within our community and, as the #WhoAmI campaign was designed to be an ever-green concept that every woman could join, we've already started thinking about the next editions and the progression into future campaigns.
Besides the consumer marketing effects, we also saw a positive response on the B2B side. We feel that our platform is now better recognised within the industry, our commercial partners appreciate what we did with the campaign and we've been contacted by several new partners off the back of this, so we're now talking about new partnerships with them.
We aim to introduce around 20-30 new stores to our platform in the coming months and we are excited by the potential of working with them on future campaigns.
You can see the latest story below: