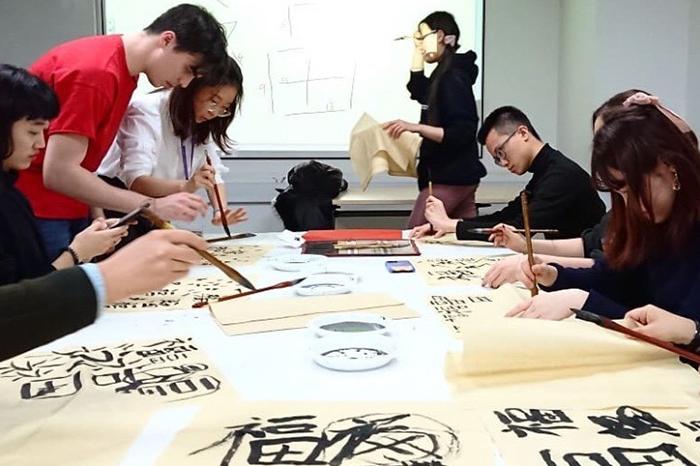 University life would be quite dull if all you did was study. Don't you agree? I like to make the most of my time and experience different things, so I joined the Japanese society. I have visited Japan a couple of times with my friends and family and I've found myself falling in love with the country and Japanese culture.
For example, I love the food like, sushi and sashimi and the fashion. Japanese people also love to wear Kimonos for special occasions and I love this elegant fashion style.
The Japanese society hold lots of different events and organise really fun activities, so I have had a lot of opportunities to get involved and learn more about Japanese culture. I've done things like learning Japanese, how to make sushi, origami and calligraphy workshops and movie and games nights.
One of the most unforgettable experiences I have had with the Japanese Society is the 'Joint Societies Games Night'. It brought together eight different societies for a big games night and we played childhood games from different countries. It taught me a lot about different cultures and traditions.
Another reason I joined the society and is FOOD! UCL is an international university and welcomes people are from across the globe to share their experience and culture. The society organized a Potluck Party where students were encouraged to cook a typical dish from their culture and bring it to the party. We were really excited because it was our first time experiencing the "local taste" of so many different dishes. Everyone really enjoyed the party and became much closer friends because of it! So I really recommend that you join a society you are interested in it. Otherwise, you will miss out on some really wonderful experiences!