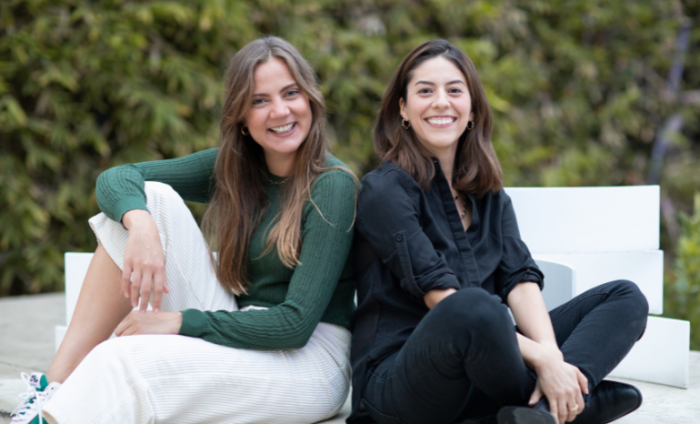 Celebrated annually on 19 November, Women's Entrepreneurship Day is a global movement that honours, celebrates and empowers female entrepreneurs around the world. According to the United Nations Development Programme, women that participate in the labour force often receive less pay and have less access to social safety nets. Women's Entrepreneurship Day hopes to alleviate this gap by celebrating and supporting women in business worldwide.
To commemorate the day, UCL School of Management will be showcasing the journeys of some of the female UCL alumni that have gone on to dominate the entrepreneurial arena. We recently caught up with Nuria Cristo, founder of UTOPIC0DE, a recruitment platform that connects businesses with talented tech professionals.
what is utopicode and what made you launch the business?
My co-founder and I have been working together for more than 5 years now. We started in an incubator and accelerator where we would help founders scale their businesses. They all had the same problem: finding skilled tech talent. After studying a Master's degree in Entrepreneurship at UCL School of Management in London, I started conducting interviews, doing a lot of fieldwork and writing my thesis about this very topic. Eventually my co-founder and I decided to create UTOPIC0DE to help companies find the skilled technical talent they need to fulfill their visions. UTOPIC0DE is the platform that attracts, assesses, and trains software developers from Latin America in order to connect them with companies. We are building the biggest database of technical talent that can be used as a recruitment resource.
have you always shown signs of entrepreneurial talent?
I have always shown signs of entrepreneurial talent - I have always been a hustler with a lot of grit. Since I was young, I've always been very good at getting people together to share and build upon a certain vision that I believed in. I used to constantly find things or services I could sell to others from a small age - it could have been cookies, necklaces, desserts, and carwashing to teaching french. I've always been aware of my entrepreneurial spirit and personality. When I was younger, I even used to have a "suck list" where I made a note of everything that sucked in life so that I could come up with innovate solutions to improve them later on.
what was your time like at ucl school of management?
UCL's Entrepreneurship programme was a very useful part of my entrepreneurial journey. It not only made me believe I could build something big, but it also gave me the right mindset to get out of the building phase and move towards customer development, which involves getting to know your users and customers, understanding their needs and wants, and building on that. It also taught me to test things on a small scale, to try the desired outcome, and then, based on the test results, pivot or scale. That is a skill I used daily and have transferred to our internal team as part of our culture.
what has been your biggest accomplishment as an entrepreneur to date?
There have been lots of accomplishments to date, but one that makes me very proud is the fact that we've built an amazing team, with the right culture and with the same passion we have as founders for the problem we are solving. Also receiving recognition and seeing that our solution works makes me very proud as well.
what excites you the most about working in the tech and startup industries?
Being a source of inspiration to other women to jump into tech.
what do you think are the main challenges facing female entrepreneurs and what advice would you give them?
For women in particular, impostor syndrome is often a big challenge that needs to be overcome. We also often need to undergo a change of mindset of leaning in to our capabilities. Instead of being a quiet listener that executes well from the background, female entrepreneurs often need to remember that they deserve a seat on the table and are probably better than the ones out there - it's a matter of believing in yourself and stopping self-sabotaging. Fundraising often turns out to be harder than you expect when you are a female entrepreneur and, in my case, part of a minority, so try to prepare yourself for these challenges.
what would you say to your younger self?
Everything will be fine and you will be the one to make sure you are in a position you love, so enjoy the ride! Listen to others, keep your human touch and humility and be proud of what you've accomplished so far. Keep dreaming big.
Learn more about Nuria Cristo's career and the MSc Entrepreneurship programme.