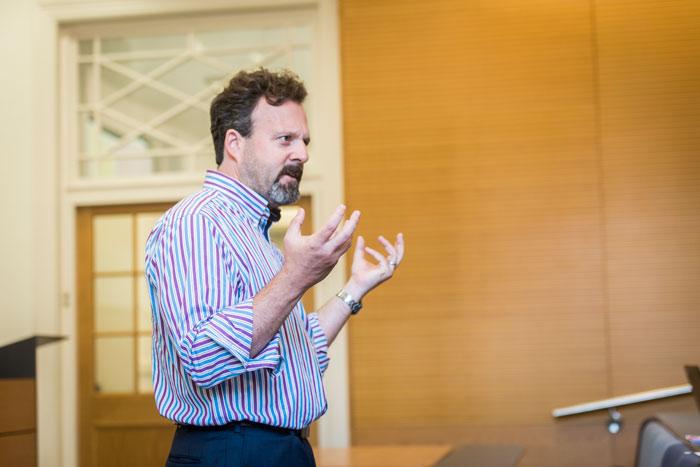 UCL School of Management has launched a search for the next Branson. Budding entrepreneurs are encouraged to enter their business idea into our competition 'The Panel', for a chance to win a place on the MSc Technology Entrepreneurship course, worth £11,090.
Selected applicants will compete in a one-day event in the style of Dragon's Den, which will see them pitch their big idea to Programme Director, Chris Coleridge and a panel of successful entrepreneurs and experts.
The MSc Technology Entrepreneurship gives students the skills, tools and network they need to start or grow a high impact business.
"Britain has never been as entrepreneurial as it is now, but at the same time competition is greater and challenges are ever present. We're hoping 'The Panel' will encourage some of the UK's most promising business people to come forward, including those who may not have considered studying while launching their business. We can't wait to see who comes forward and the ideas they present," says Coleridge.
The winner of 'The Panel' will be awarded a place for the September 2016 intake, worth £11,090. Applications close at midnight on Sunday 9 May and are subject to a £75 course application fee. To apply visit mgmt.ucl.ac.uk/the-panel-application