Programme

The programme structure comprises:
Learning Programme Overview here
Students also write a dissertation outlining their own business feasibility plan.
Entrepreneurship Guest Lectures
MSc Technology Entrepreneurship students also attend weekly guest lectures delivered by leading business people and successful entrepreneurs. These popular and hugely inspiring lectures are organised in collaboration with UCL Advances.
Applications
Student profile
Why Choose MSc Technology Entrepreneurship at UCL?
With a strong desire to be an entrepreneur, you will gain the skills and knowledge needed to develop your own lean startup company.
You will gain a solid core of management, leadership and team working skills and the opportunity to hone your technical skills.
As part of your dissertation, you will produce a high-quality business or new venture plan that will allow you to map, test and iterate your ideas. To assist you in writing your dissertation you will be allocated a business mentor with specialist knowledge from outside UCL.
You will attend weekly Entrepreneurship Guest Lectures delivered by leading business people and successful entrepreneurs.
You will have access to the training, networking and business support offered by UCL Advances, via their Student Venture Program and UCL Hatchery Space (Centre for Entrepreneurship and Business Interaction)
You will receive support and guidance from our Teaching Fellow in Entrepreneurship, Itxaso del Palacio, whose specialised knowledge is venture capital backed with practical startup experience from Silicon Valley.
You will have the support of UCL Enterprise whose aim is to support the development of 500 new business opportunities in the next five years.
You will be able to enter the UCL Bright Ideas Challenge and compete for £50,000 of funding to develop your own startup business. Former MSc Technology Entrepreneurship students have won a share of this unique funding.
You can take part in the London Entrepreneurs' Challenge, a business plan competition with cash prizes totalling £15,000.
You will be encouraged to take your new venture ideas to Seedcamp, a European-based early investment mentoring and investment program. Former TE students have benefitted greatly from attending Seedcamp
You can attend Mobile Monday London events, which are organised in conjunction with UCL Advances.
You will study close to Silicon Roundabout (Europe's largest indoor space for technology startups and entrepreneurs), the centre of London Tech City, location of the innovation "hot-house" established by UCL Enterprise and partners Cisco and DC Thomson known as ideaLondon. The latter is hosting the UCL DECIDE project, in collaboration with the BBC, Virgin Media, Alcatel-Lucent, HEFCE and Fujitsu in what is intended to be the world's largest 'living lab' for digital and media projects. Tech City is also the UK home to Google Campus, Intel's Global Research Centre, General Assembly, Amazon's London Development Centre, Yammer, Microsoft, IBM and KPMG.
You can have access to a new state-of-the-art academy a few minutes from UCL run by Telefónica Digital's Wayra project.
You can take part in the nearby Digital Shoreditch festival.
Who is this Programme Designed For?
Applicants with a minimum of a high-end second-class Honours degree (or its overseas equivalent) in a science, engineering, technology, medicine or related area. Candidates with other qualifications may be considered but only provided that they are able to clearly demonstrate entrepreneurial capabilities and/or aspirations within a technology intensive context. If you have a business, management or accounting background then you should consider applying for our MSc in Management course instead.
Graduates already in employment who wish to gain new skills whilst improving their employability with a higher degree from UCL, one of the world's leading global educational establishments.
Those who wish to train in business, new ventures and entrepreneurship in London, Europe's vibrant business, creative and financial capital. London has recently been chosen as the second best city in the world in which to study by QS Top Universities website using criteria such as student mix, quality of living, employer opportunities and affordability.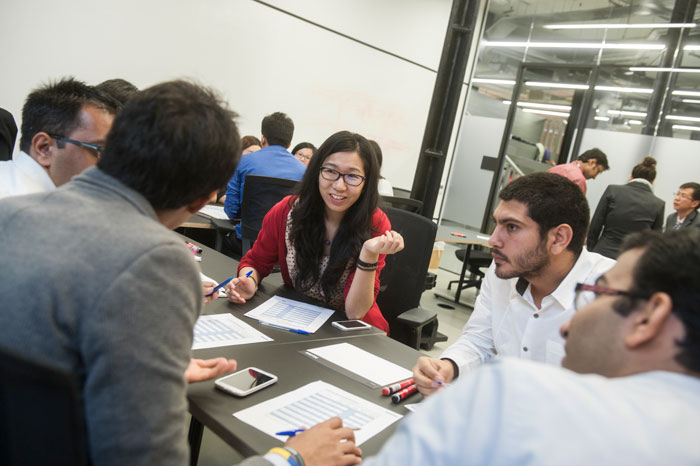 How to apply
Apply for September 2016
The application portal for September 2015/16 is now closed and we are unable to accept any more applications.
For entry in September 2016/17, please apply via the UCLSelect online application portal from late October 2015 onwards. The deadline for submitting applications for the academic year 2016/17 is 31st July 2016.
Entry Requirements
A minimum of a second-class Honours degree (or its overseas equivalent) in a science, engineering, technology, medicine or related area.
Candidates with other qualifications may be considered but only provided they are able to clearly demonstrate solid entrepreneurial aspirations (and preferably, experience), plus demonstrable capabilities in a technology intensive context.
If you have a business, management, finance or accounting background you should consider applying for our MSc Management course instead.
If English is not your first language, you will usually be required to take an IELTS test and reach the 'good' level:
International English Language Testing System (IELTS)
Good level: Overall grade of 7.0 with a minimum of 6.0 in each of the sub-tests.
Details of the English language requirement for studying at UCL
There is no requirement to take the GMAT or GRE test for MSc Technology Entrepreneurship.
UCL Admissions
UCL Admissions assess whether overseas degree qualifications fulfill the course requirements and they require a full application to be submitted with all relevant supporting documentation - such as degree transcripts and references - before they can make this assessment.
All enquiries about submitted applications should be directed to the UCL Admissions Department not UCL School of Management. UCL Admissions preferred method of communicating with applicants is by telephone using +44 (0)20 7679 7742 or 7381 rather than by email. However they can be emailed too: admissions@ucl.ac.uk
Interviews
If you are successfully shortlisted for a place on the course you will be interviewed using the online video system WePow - via the internet
Fees
Information on how and when to pay fees
When to apply
Apply for entry in September 2016 via UCLSelect - available from late October 2015 onwards. The deadline to submit your application is 31st July 2016.
Course Dates
One Year Full-Time:
26 September 2016 - 27 September 2017
There is only one intake per year, in September at the beginning of the UCL academic year. In the first week new students take part in a dynamic range of induction events. Unlike some masters degrees, we do not operate a January intake.
Two Years Part-Time:
Part-time students attend formal sessions at UCL just two afternoons/early evenings per week. Part-time students are able to learn and engage with the vibrant UCL entrepreneurship community whilst building or working in a new venture at the same time. There is no teaching in the evenings or at weekends.
Location
Lectures in 2015-2016 take place at the Bloomsbury campus located in the heart of central London.
From September 2016, students will attend their classes in our new location, Floor 38, One Canada Square, Canary Wharf, London's global business district. All facilities at the Bloomsbury campus, such as the libraries, will still be available to students.
Scholarships and Bursaries
UCL School of Mangement Scholarship
The UCL School of Management offers scholarships of £10,000 for students on the MSc in Management. The scholarships are offered to support our postgraduate students and demonstrate our commitment to teaching.
Eligibility
All candidates holding an offer of admission will be considered for funding. Applicants without an offer of admission to UCL may be excluded from the selection process. We strongly recommend that applications for admission are submitted no later than four weeks before the scholarship deadline to ensure an offer of a place has been made when the scholarship is allocated.
Procedure
There is no formal application procedure for this scholarship. All prospective students who have been offered a place on the programme by 1 May 2016 will be considered for a scholarship. Decisions about awards will be made by a selection committee consisting of academic staff from the UCL School of Management.
Selection criteria
The scholarships will be awarded in the following categories:
Academic excellence
Personal, career or social achievement
Successful applicants will have outstanding results in the qualifications they have already obtained, or will have major achievements in other areas of life.
Notification of results
The scholarship recipients will be informed of their success by 01 July 2016. We do not accept additional material from candidates unless specifically requested.
A Royal Academy of Engineers bursary of £5,000 is available for outstanding UK graduate engineers to study on this MSc course. For further information and how to apply, please see schemes for professional engineers.
The Fulbright Commission Award for a US graduate student to study MSc Technology Entrepreneurship. For further information, please see Fulbright US to UK.
For central additional funding opportunities, please see scholarships and funding.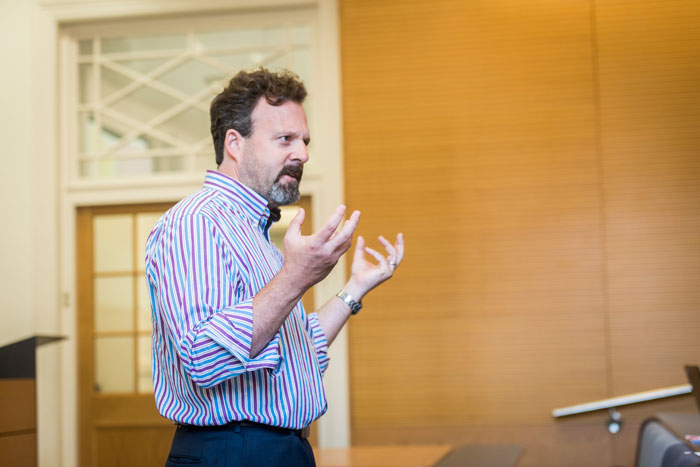 Why choose us
Former MSc Technology Entrepreneurship Students Say:

Deniz Ozalp: The MSc in Technology Entrepreneurship was one of the best decisions I have made in my life. It has truly been more than I have ever expected or imagined. The mentors are very supportive, creative and helpful. The professors and lecturers know what they are doing really well. They are always keen to make introductions and help us extend our network. They also support us in identifying our skills and help us team up with colleagues who can complement our skills. There is something happening all the time!
You will meet some very famous and influential people like Eric Ries, John Mullins, Alex Osterwalder. One of our mentors, Salim Virani, works closely with Alex Osterwalder and he will help you with creating business models. You will also meet other creative minds like Timothy Barnes (UCL Advances) who will give you information on Business Plans and much more.

Markus Gnirck: Being part of UCL gives an incredible network and brand that is very well recognised in the London (startup) community. UCL Advances is super plugged in various entrepreneurial activities and has access to a lot of people in different positions (co-working spaces, Angels, VCs, accelerators).
Running the accelerator Startupbootcamp FinTech has now made me understand that I learned a lot of methodologies and techniques during my Masters that I see essential for every startup to have in place (e.g. lean canvas, MVPs).

Fadzli Anuar credits the course with giving him the confidence to win Malaysian entrepreneurs' challenge TV show 'Make the Pitch': "It's not an inborn trait, the course is very hands-on and you learn through practical experience how to be an entrepreneur. You discover how to anticipate difficult, probing questions from would-be investors. I find myself thinking: "What would Dave Chapman [the Course Director] have asked if I was pitching to him?"

Gustavo Gorenstein: "I intend to use all the learned frameworks and create value out of innovation that will ultimately benefit society. I have received funding from UCL to present a project in an international competition in Brazil, which was an amazing transition from an academic perspective to real-world contact, and also a scholarship for the Entrepreneurship Summer School at London Business School.
UCL also provided a hatchery [UCL Advances Centre for Entrepreneurship and Business Interaction] for students with projects. The space is amazingly good with everything needed to get a project off the ground. Not to mention the ongoing support and contacts from the staff."

Rodrigo Martinez: Rodrigo feels MSc Technology Entrepreneurship is especially good for motivating students. "Everything is there if you want it, from help with your business plan to networking with the wider business community. You get as much out of the course as you're prepared to put in."
Since completing the course, Rodrigo set up a company based in Mexico's rapidly developing Silicon Valley and launched successful online video interview platform OVIA In October 2011, (since rebranded as WePow) which has received $2.5 million funding from venture capital firm DCM to further develop their software.
Careers
As a Technology Entrepreneurshp student, you will have access to a bespoke Careers and Employer Engagement programme and a dedicated careers team who will help you present yourself to leading graduate employers with confidence.
Our portfolio of careers support includes:
Individual career coaching sessions with a Careers Consultant dedicated to the School of Management
Exclusive industry insight sessions and employer-led events accessible only by School of Management students to inform your career choices
Access to UCL School of Management alumni keen to support you with your career
For further information on the Careers provision for UCL School of Management, please see our Careers page.In addition to the bespoke activities within the School of Management, you also have access to the central UCL Careers provision
Many of our alumni have gone on to do fantastic things. Zain Jaffer, a former part-time MSc Technology Entrepreneurship student, has secured $25m in funding from Google and AOL Ventures for his company Vungle, an app video promotion start-up.
Marcin Piatkowski raised £180,000 from crowdfunding site Crowdcube to launch his innovative chainless aluminium electric folding Jivr Bike - as reported in media such as The Daily Telegraph, Tech City News and Bike Biz.
Alex Siljanovski and Manuel Zapata launched BaseStone, an integrated platform and mobile app that enables engineers and architects to securely issue, review and manage their drawings. BaseStone is rapidly receiving a huge amount of interest within the construction industry.
Other former MSc Technology Entrepreneurship students have either:
Created startup companies such as:
Work for high profile global companies
Many MSc TE graduates have chosen to gain work experience in world renowned companies before they launch their own venture:
Accenture Consulting and Technology
Bloomberg Business & Financial News
Deloitte Consulting & Corporate Finance
Poten & Partners

PwC

Saatchi & Saatchi
ZenithOptimedia Investment Marketing
Work for government agencies
Work or study at higher education institutions
Huazhong University of Science and Technology
Imperial College - PhD study
National University Science Park of Nanjing and Gulou District
FAQs
Frequently Asked Questions about MSc Technology Entrepreneurship:
What are the term dates for 2015-2016?
Please see UCL term dates.
What are the entrance requirements for the programme?
A minimum of a second-class Honours degree (or its overseas equivalent) in a science, engineering, technology, medicine or related area.
Candidates with other qualifications may be considered but only provided they are able to clearly demonstrate solid entrepreneurial aspirations (and preferably, experience), plus demonstrable capabilities in a technology intensive context.
If you have a business, management or accounting background you should apply for our MSc Management course instead.
Can I find out if I am a suitable candidate for the programme before actually applying?
We are unable to comment on a candidate's suitability for the course until we receive a completed application form with all relevant information and documentation.
Can I meet a member of the teaching or admin staff to discuss whether I should apply?

Due to time constraints, we are unable to meet prospective applicants individually unless they have successfully been made an offer of a place on the course. However, you are most welcome to contact us by email or phone to discuss the course and its relevance to your future career path.
Can I visit UCL and take a tour of the campus?

Yes, UCL is an open campus and visitors can take a self-guided tour. Unfortunately we are unable to conduct person campus tours.

Is there an Open Day when I can visit the campus?

The graduate Open Day has now taken place. A graduate open day for 2016 entry will be held in December 2015 or January 2016. We do not currently operate an Open Day for MSc Technology Entrepreneurship as many of our applicants are from overseas and so unable to attend such an event. For September 2016 entry we plan to hold an interactive web-based open day.
I am an international student, how can I find out what the degree equivalency is for my home institution?
Please see international Students qualification equivalents.
I am currently studying and do not have my final results yet, should I wait to receive my transcript before applying?
If your predicted final results meet our minimum entry requirements, you can apply before receiving your final degree results. You should include details of your predicted results on your application form, and an official transcript of your results so far. If we are able to make you an offer of study, it will be conditional and you will need to prove that you meet the condition before the beginning of the course.
How many hours a week do students attend the campus for this programme?
Full-time students currently attend four lectures per week in the first and second terms. Each lecture lasts three hours. During the first and second terms, students also attend the London Entrepreneurs' Challenge 17:30 - 18:30 each Tuesday and the Entrepreneurship Guest Lectures each Thursday at 17:30 - 18:30. Attendance at various Revision Sessions is also required in Term Two. Part-time students attend two lectures per week, plus the aforementioned evening sessions. The third term is given over to working on a dissertation and a number of individual meetings with students' mentors.
How can I apply?
You can apply online via UCLSelect. The deadline for submitting an application is 31st July 2015.
How can I get help with the online application form?

UCL Admissions process applications before they are sent to the School for a decision. If you need help with your online application you can call the admissions team on +44 (0)207 679 7381 / 7742, or email them: admissions@ucl.ac.uk

How long should my Personal Statement be?

There is no set length but you should outline your suitability for the course, any entrepreneurial experience and your entrepreneurial ambitions in clear yet succinct manner. Most applicants tend to write 1.5 to 2 pages of A4.

I come from a family with a successful business and I want to take over running the business in future. Is this course suitable for me?
The course, its modules and the dissertation, are specially focused on developing a new startup venture, using lean tools such as a minimum viable product, prototyping and startup marketing. Therefore, although the skills we teach are valuable in any 21st century career, normally we do not advise students whose ambitions are to take up a management role in an existing family business to apply.
What is the GMAT requirement for the MSc in Technology Entrepreneurship?
We do not require GMAT or GRE for this programme.
How many referees do I have to provide and can they be employers as well as academic referees.
Two referees and yes they can be employers.
My referees are unable to provide references electronically; can I provide hard copy reference letters?
Yes, you can post hard copies to the UCL Admissions Office. These will then be attached to your application form. Please make the course and your application number are clearly stated.
How long is the course and what are the term dates?
The course lasts for a full calendar year from September to September. Teaching finishes at the end of Term Two, allowing students to prepare for exams and the dissertation.
Term dates are available each year on the UCL website
What is the difference between MSc Technology Entrepreneurship and MSc Management?
MSc Technology Entrepreneurship is a specialised masters programme for students with a technical background who wish to become entrepreneurs once they graduate, whereas MSc in Management is designed to equip students with the knowledge and skills to work for leading world business organisations.
Can you send me a brochure/prospectus/information pack for the programme?
All information about the programme is available online on our web pages. This is so we can keep information completely up-to-date and also help to conserve the world's natural resources.
Can you send me an application form for the programme?
There is no paper application available. Applications for September 2015 can be made online via UCL Select
What are the fees for the programme?
Please see information about fees and costs.
Can I enrol in the programme part-time?
Yes, you can study over two years part-time rather than one year full-time. Part-time study is an increasingly popular option.
Can I begin the programme in January or some other time in the middle of the year?
No, the programme has a single intake each September at the beginning of the academic year at UCL. It is not possible to start the programme at any other time.
Where can I find out about UCL accommodation?
Please see student accommodation for details of accommodation available at UCL.
Can I obtain a scholarship, assistantship or some other form of funding?
Information about financial assistance. Regrettably there is little funding available for students in taught postgraduate programmes, and what funding does exist is very competitive.
What are the language requirements for the programme?
We have to strictly adhere to UCL's English Language Proficiency Requirements for postgraduate programmes, which are evaluated by UCL Registry and Academic Services (see above).
When is the application deadline for the programme?
To allow for possible delays in the visa process, applications from overseas should ideally be made by 30th June 2015. The final deadline for submitting an application is 31st July 2015.
I have the following qualifications: … Will I be admitted to the programme?
We must see a fully completed application, including reference letters, transcript and statement of purpose, in order to make admissions decisions. We are unable to make admissions decisions or comment on international qualifications based on information supplied by email. UCL Admissions check all completed applications and qualifications before they forward them to the School.
How long does the dissertation element of the course have to be?
The dissertation should be up to 15,000 words, excluding booklist and appendices.
What do students gain from MSc Technology Entrepreneurship?
Please see feedback from past students.
Will it improve my chances of being accepted if I apply for more than one MSc programme?
No, and if you apply for more than one MSc it will indicate that you are unfocused regarding your career ambitions and is more likely to lead to you being rejected for both programme. We currently offer another MSc - in Management - and the career outcome for this programme is very different from MSc Technology Entrepreneurship.
Where does the course lead in terms of a future career?
Links to startup companies that students have formed and major world businesses that employ TE alumni are in the Careers section of this web page (scroll upwards). Very few students take up further higher education study as this programme is not focused on academia.
What is the average age of a student on the course?
This obviously varies slightly from year-to-year but on average students are 22 to 23 years-old.
My application has been unsuccessful. Can I find out why and request to be reconsidered?
Unfortunately we are unable to give details as to why individual applications have been unsuccessful. We cannot reconsider decisions due to the high volume of applications.
Further Information
If you have any other questions regarding the programme that are not addressed on our web pages please email the programme administrator Adrian Smith at a.j.smith@ucl.ac.uk