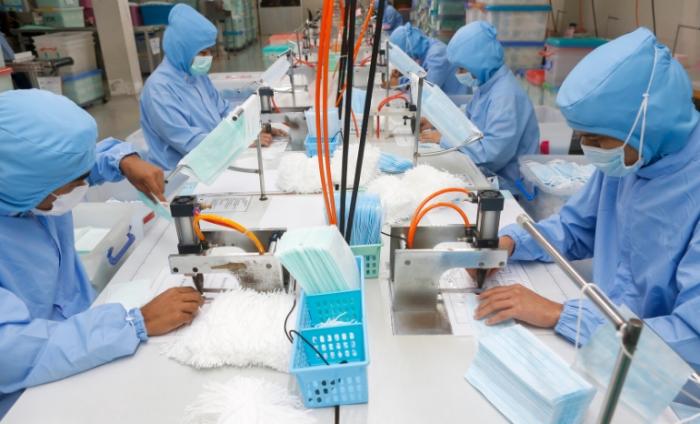 The global pandemic revealed a devastating lack of ability to manufacture critical goods such as PPE and ventilators in the UK, and highlighted our dependence on foreign manufacturers to import basic goods.
Kenan Arifoglu, Assistant Professor in Operations and Technology, says "this pandemic is a wake-up call for the United Kingdom, and we need to change our supply chain strategy."
While we are advanced in many areas of manufacturing such as technological and mechanical equipment, the UK's basic manufacturing capabilities for key goods is failing, with only one manufacturer in the UK able to produce medical gowns using a fluid-resistant material for example.
"What is really striking is that the UK has Rolls-Royce. It produces aircraft and complicated high-tech equipment, but it doesn't have the domestic manufacturing capability to produce medical gowns," says Arifoglu.
He argues that for critical goods we must be able to support the bare minimum manufacturing capabilities in the UK and review our current contracts to prevent similar supply issues arising in the future.