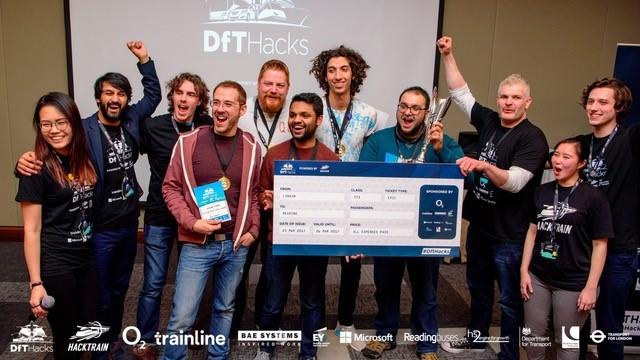 Raunak Gupta, a MSc Technology Entrepreneurship student, has won a 48-hour hackathon in London.
DFT Hacks, a hackathon organised by the Department for Transport (DfT) and HackTrain, challenged 50 of the best developers, designers, and entrepreneurs from all around the world to come together to build mobile apps, websites, products and services to solve problems in the transport sector and help transport users in the UK get from A to B more quickly, efficiently and comfortably.
Raunak and his team, called 'Query', built a web interfact which allowed users to query National Travel Survey data using natural language.
For example, users can ask a question such as "Most popular modes of transport made by women in the upper income quintile aged 39-39", and the tool would output the data visually in the form of graphs.
The idea was a succes, and Raunak and his team have now been invited to re-pitch the idea to more people from Department of Transport on 4 May.
Raunak follows an ever-growing line of MSc Technology Entrepreneurship students who have won hackathons in recent times.