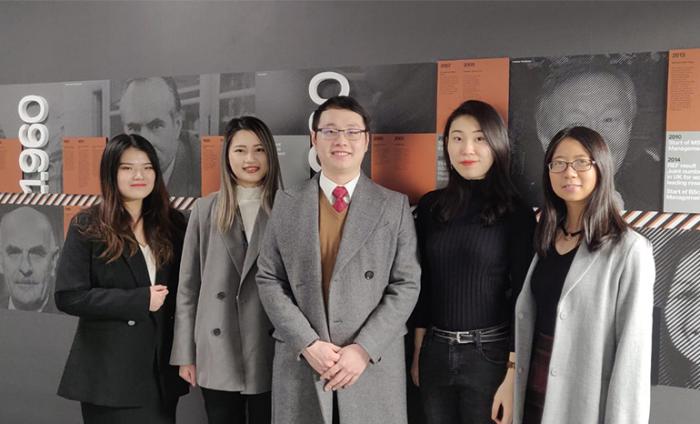 Last month saw the results of the very first UCL School of Management Icarus Business Simulation Competition. Icarus is a simulation tool developed by UCL School of Management academics Lynsie Chew, MSc Professional Accountancy Programme Director, and Alan Parkinson, Deputy Director of Education.
This tool has been a great success and in 2017 won a gold award for 'Best use of simulations or virtual environments for learning' at the 2017 Learning Technologies Awards and has since continued to be developed into an innovative App version for use on mobile devices and laptops.
The simulator, is used in teaching on the School's online MSc Professional Accountancy, with 100+ teams located all over the world participating as an active community of learners. The app simulates running an airport, with users able to control a wide-range of aspects including variables such as the number of runways and the rent charged on retail units.
The Icarus Business Simulation Competition
The competition was open to all School of Management postgraduate students, and we welcomed 21 teams from across our Masters Programmes consisting of:
Nine UCL-PKU MBA teams based in Beijing
Six teams from MSc Management
Three teams from MSc Entrepreneurship
One team from MSc Business Analytics
One team from MSc Finance
One mixed team with students from various programmes
The competition was tough and each team had to battle it out for five rounds of play to be the best performing C-Suite team and turnaround a strategically struggling airport. Key Performance Indicator (KPI) targets were set from the beginning with all teams encouraged to exceeded these targets and be in with a chance of winning. By the end of five rounds and as we monitored their progress with bated breath the results came in to reveal our 'Top Teams'.
And the awards go to…
First place went to MSc Management Capital Genius's; Yufan YE, Keke SHANGGUAN, Xiongxiao GUO, Ruyan ZHANG, Lanruo LIU
Second place was awarded to MSc Management's Black Panthers's Xinzhe Peng, Yuwen Chen, Yuehua Zhou, Mian Zhang, Aoran Wang
Joint third place was claimed by two UCL-PKU MBA teams: AirForce1 and ACE.
Well done to AirForce1's Henan YAO, Rongjia GE, Sichao WANG, Zilong MIAO and Xing YAO. And to ACE's Danyang FAN, Dan MU, Tian TIAN, Qianqian WU, Qian XIONG.
Best Team Name, and in keeping with Greek mythology, was awarded to team Daedalus from MSc Entrepreneurship.
These four teams were awarded gift vouchers for various stores and the coveted titles of winning teams for this year's first School of Management postgraduate competition. All teams did a great job in their pursuit of glory but were pipped to the post by our top four.
some words from our winners
We asked the winning team what their team name 'Capital Genius' represents and the secret to their success:
"The name 'Genius Capital' reflects our ambition of achieving the best possible outcome since the beginning of this competition. Cohesion within the team is the key to our success. Every member of our team was proactively contributing their knowledge to optimise our decisions made in the simulation. We hope we could carry on this spirit of 'Aim First, Achieve First' into our future career."
The competition was an extracurricular activity designed to bring together our postgraduate students studying in the UK and China and let them loose on applying what they have been learning! We're looking forward to the next School of Management competition to see what our talented students bring got the table – so watch this space.
But for now, the 2019-20 a big congratulations to our winners: Capital Genius: Xiongxiao GUO, Lanruo LIU, Keke SHANGGUAN, Yufan YE and Ruyan ZHANG