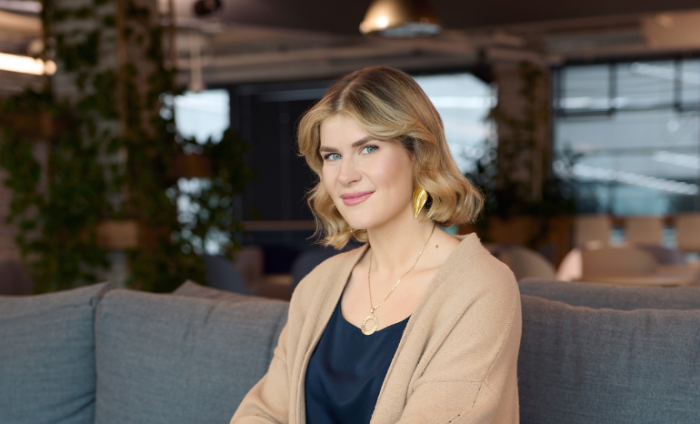 UCL School of Management alumna Marta Gasik has recently been named in Perspektywy Women in Tech's Top 100 Women in Cloud Computing list. Designed to recognise and celebrate the women that are driving cloud-based technologies across the globe, the Perspektywy list also hopes to inspire the next generation of female professionals within cloud computing, which is currently a male-dominated industry.
Since graduating from UCL School of Management's BSc Information Management for Business programme in 2016, Marta Gasik has gone on to take the tech industry by storm. After being introduced to Microsoft's grad scheme by an IMB alumni, Marta joined the company as Project Manager in the EMEA Consulting Division and currently serves as the Data Centre Lead at Microsoft Poland.
In this role, Marta has played an instrumental role in the implementation of Microsoft's cloud strategy in the Central and Eastern Europe (CEE) region – an investment worth $1 billion, making it the largest tech investment in Poland's history. She was also named in the American Chamber of Commerce's 30-under-30 list recognising Poland's most promising young talents. The Perspektywy Top 100 Women in Tech list will culminate in the Excellence in Cloud Computing Awards at the Perspektywy Women In Tech Summit later this year.
Congratulations to Marta on her incredible achievement! Find out more about Marta's incredible career journey so far or check out the full list of Perspektywy's Top 100 Women in Cloud Computing.