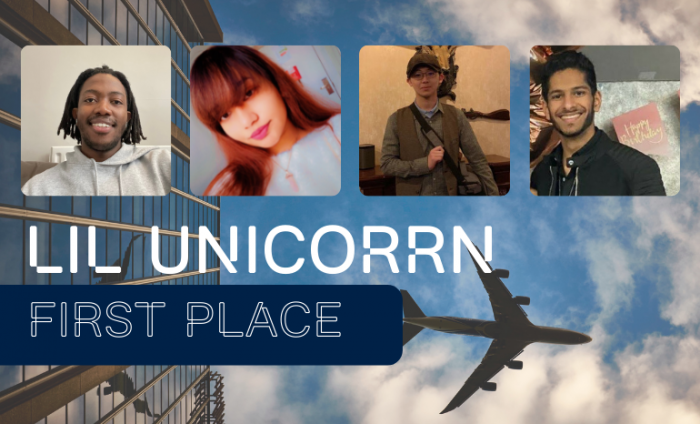 Last month we saw the return of the Icarus Business Simulation Competition, back for the second year running. Icarus is a simulation tool developed by UCL School of Management academics Lynsie Chew, MSc Professional Accountancy Programme Director, and Alan Parkinson, Deputy Director of Education.
The app simulates running a strategically troubled airport, with users able to control decisions in a wide range of strategic aspects including commercial income, passenger flow, terminal capacity utilisation and expansion plans. The simulator tool has been developed into an innovative app and won a gold award for 'best use of simulations or virtual environments for learning' at the 2017 Learning Technologies Awards.
The competition
Students across the faculty of Engineering worked in teams to create a business simulation where, as the incoming executive senior management team, they were in charge of running a struggling airport and drawing up a five-year strategy, but in this case implementing the first 4 years (4 rounds, with each year being one round).
This 7-week intuitive, light and fun activity was a UCL Faculty wide competition that aimed to connect students across the faculty, generate some friendly competition and of course, crown the overall champions and award them with some big prizes (£1,000 for the winning team!).
The results
This year over 147 students joined from across 11 UCL departments. The competition was tough with many teams demonstrating great initiative and innovation strategies.
1st place
The overall competition winners were team 'Lil UnicoRRn'. The team was comprised of four members who registered individually and were matched together by the Icarus organisers, demonstrating the team's ability to successfully work together with students from different areas of study and backgrounds.
The winning team's catchphrase "Lil Unicorn, Big Returns" was indeed proven to be true after they took home the £1,000 prize.
Congratulations to:
Douglas Chao, UCL School of Management
Zafira Khan, UCL School of Management
Loago Kgopo, Chemical Engineering
Azeem Fidahusein, Electrical and Electronic Engineering
Douglas Chao said: "We worked in a way that all members could express their view, while also expand on others ideas. In addition, we spend effort working through reports, playing with the data to predict the outcomes of various possibilities, and eventually leading us to success."
2nd place
Team 'Airvana Oh nana' consisted of five members from The UCL MBA with Peking University based in Beijing. As part-time students they found the experience to be challenging but rewarding as they balanced the competition with pending deadlines and work commitments.
"It was a tough but rewarding journey for us, who are part-time MBA students grappled with coursework, work duties and domestic trivia. However, after weeks of late-night discussions, we had a valuable chance to apply what we learnt to practice and overcame our laziness and fear. We understood that time is like water in a piece of sponge, as you can always make some if you want to. We will continue to embrace the unknown like Icarus did but fly carefully to get to our destination."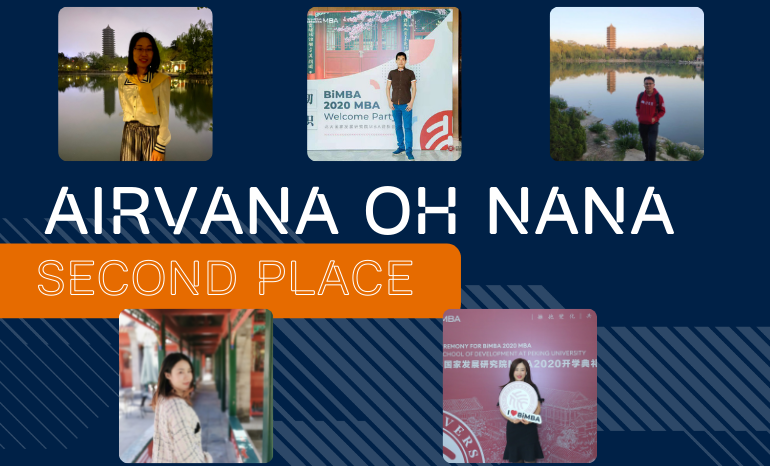 3rd place
Made up of students from the Department of Civil, Environmental and Geomatic Engineering (CEGE) team 'KUL-LHR' were split across two locations with three members in London and two team members residing in Malaysia…their name was a slight giveaway!
"The ICARUS experience can be described as jumping off a cliff and learning how to fly on the way down. It was a great experience as it gave us a basic understanding of Financial and Accounting principles, which was something new to many of us. The simulations were challenging and it really encouraged us to think deeply about business strategies, operations, and forecasting."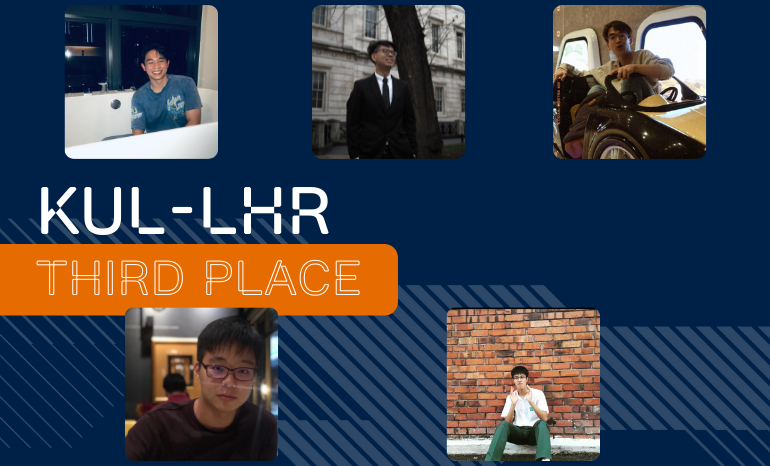 Best Team Name
This year the Best Team name went to 'PlaneAndSimple' consisting of four friends from three different departments (Computer Science, Mathematics and Slavonic and Eastern European Studies) – Samuel Vandak, Franek Zawada, Carlos Rasilla and Ignacy Nowina-Witkowski. Franek said, "It was very unexpected, we never expected to win best team name but we are very grateful".
Congratulations to all those who took part, the judging panel were extremely impressed with all the entries. We look forward to seeing what talented students from the Engineering faculty bring to next year's competition.