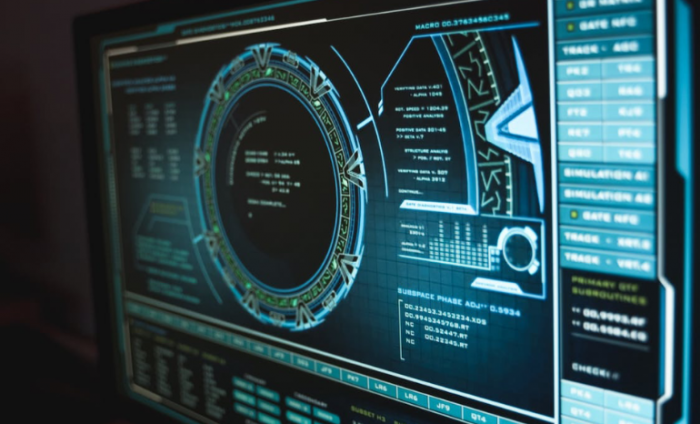 Paul Davies, Chief Information Security Officer at Harrods, recently visited UCL School of Management to share his insight on the role of cyber security in organisations and specifically how Harrods protects against current and future cyber threats. Paul delivered his guest talk as part of the School of Management module, Digital Strategy and Transformation, led by Dr Rikke Duus.
This term, the module was offered as an elective and was chosen by students from across UCL, including those from Arts & Science, Mathematics, Economics, Human Sciences, and Chemistry, as well as overseas affiliate students.
Paul provided students with a sound insight into the importance of digital transformation for an organisation such as Harrods in its pursuit to attain extended reach and engagement with global digital customer segments. With this digital evolution of the business, secure and safe digital infrastructure has become increasingly important. It is a key strategic priority at Harrods to create internal digital infrastructure and customer-facing digital experiences that provide safe engagement and protection of information, customer data and access.
Students also received critical insight into the challenges that organisations face when dealing with various cyber threats, such as the process behind gaining buy-in and support from senior leaders, the complexity of setting up and managing a large number of digital systems and processes, as well as having to constantly monitor the evolving threat landscape and identify system vulnerabilities.
Drawing on his experience in this field, Paul also shared exciting insight on how cyber attacks happen, the various types of cyber attacks Harrods must protect against and how the Information Technology Division at Harrods is set up to minimise threats and attack impact.
Discussing his thoughts on the guest talk, current exchange student from Canada's McGill University, Joseph Grotsky, shared the following: "The world of Harrods is one of fascination. It serves as a benchmark for opulence, service, and high-class luxury, pushing the limits of what constitutes a store and shopping experience. As head of cybersecurity, Mr. Paul Davies guided us through the multidimensional matrix required to provide digital security for shoppers in-store and online.
The insights shared by Mr. Davies were extremely valuable to understand the necessity of cybersecurity in our everyday lives - especially as technology continues to expand into the depths of society. His presentation highlighted the numerous efforts required to digitally transform and protect a business, sharing knowledge that would otherwise be unavailable without industry experience. I especially appreciated his thoughts on personal cybersecurity, and I will indeed implement his safety tips in my digital profile."