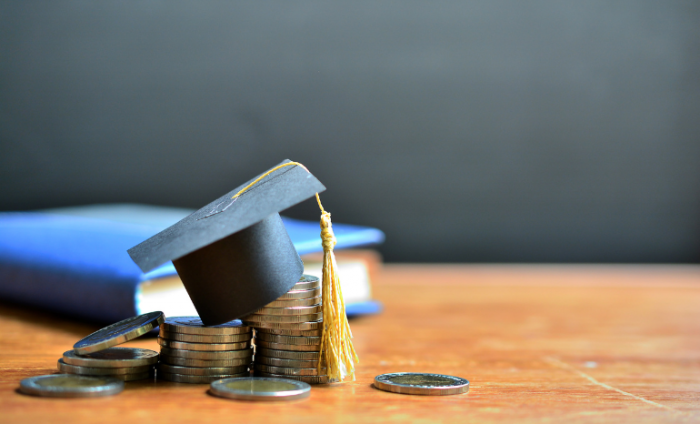 Vivi Friedgut, founder and Chief Executive of leading financial wellbeing platform, Blackbullion, returned to UCL School of Management recently to share her exciting entrepreneurial journey. Vivi shared her honest and inspirational insight on starting and running a digital business, as well as the hurdles she has faced along the way and the importance of passion in entrepreneurial endeavours. Vivi delivered her guest talk as part of the Digital Strategy and Transformation module led by Dr Rikke Duus.
This term, the Digital Strategy and Transformation module is offered as an elective and was chosen by students from across UCL, including those studying Arts & Science, Mathematics, Economics, Human Sciences, and Chemistry. As a tech leader, Vivi is a huge champion for the startup community, an active commentator within the fintech community, and was recently named in FinTech Magazine's Top 100 Women. She is a fintech entrepreneur and the founder and CEO of Blackbullion, the financial wellbeing platform for students. She is also a former wealth manager and her second book, Stay Financially Healthy, was published in 2022.
Blackbullion.com simplifies the world of finance and access to funding for young people globally. Vivi launched Blackbullion.com to provide digital financial education that develops financial confidence, knowledge, skills, and empowers better decision-making. Vivi and her team are working towards their goal of improving the financial outcomes for millions of young people by partnering with universities across the globe.
Last year saw the launch of Blackbullion Futures, a partnership with the Bank of England and Pearson. The online programme aims to give 16–19-year-olds the skills, knowledge, and confidence to make the right decisions for their financial futures. Over 700,000 students worldwide can currently access personal finance courses and university funding through our platform.
This year, Blackbullion acquired The Scholarship Hub, the largest database of scholarships and bursaries in the country and the company now has ambitions to create 10,000 new funding opportunities for students. The company is also set to launch its app later this year, making it the only personal finance app designed exclusively for the uniqueness of student life in order to support student success and ensure they have the best possible student experience all the way from pre-arrival to graduation.
Sharing her thoughts on the guest talk, current exchange student from McGill University in Canada, Radia El Amrani, said: "When studying digital strategy and transformation, guest lecturers are always a great way to understand how the theory we learn is actually implemented. Specifically, the notion of ecosystem is central to our course, and Vivi's intervention was particularly insightful to see how the latter works and can be leveraged in practice in the field of personal finance. Moreover, it was also great to hear her approach to ensuring privacy, which is especially relevant both in her field and in the digital world in general. Furthermore, it was incredibly inspiring to hear about the journey of a female founder, and I appreciated all of the advice that she shared. One of them that struck me was to make sure that a business idea should solve an actual problem, rather than having an idea and trying to find what it solves along the way."
Learn more about Blackbullion via their website or YouTube channel.