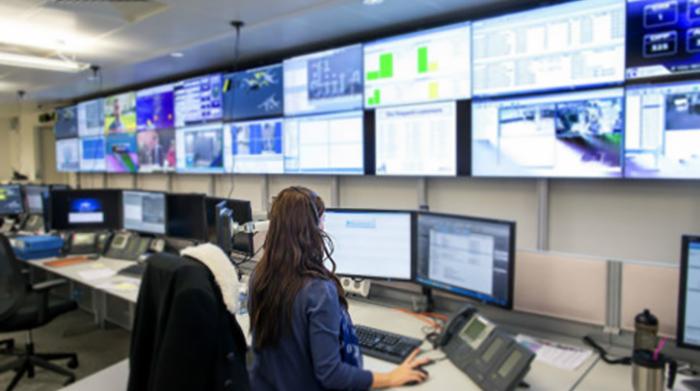 Professor Bert De Reyck, Director of UCL School of Management, has won a major research grant from Eurocontrol, the European Organisation for the safety of air navigation.
Professor De Reyck will lead a research team comprised of academics from UCL and the University of Virginia Darden School of Business to investigate Heathrow's Airport Operation Centre (APOC), which went live in November 2014. The research study will analyse Heathrow's APOC processes, with a view to identify improvement opportunities offered through greater exploitation of data. The project will also illustrate how data-driven predictions and decision support can improve the effectiveness of Heathrow's APOC, with lessons for all current and future APOCs at European airports.
In particular, the project will focus on improving the flow of transfer passengers through the airport. In 2015, Heathrow airport operated at 98.1% of its maximum flight capacity. On an average flight, one-third of passengers are transfer passengers. With so many transfers, it is critical that this journey is optimised in order to maximise Heathrow's capacity, minimise knock-on effects on departure of any delays, and ensure Heathrow's vision to 'give passengers the best airport service in the world'. Big-data prediction and machine learning techniques provide a real opportunity for Heathrow to deliver this vision and provide broader opportunities for improved processes and transparency among the multiple stakeholders operating within Heathrow's APOC.
The research team led by Professor De Reyck includes professors Yael Grushka-Cockayne and Casey Lichtendahl from the University of Virginia Darden School of Business, experts in using big-data analytics and decision analysis methods to support improved decision making. Also working on the project will be Xiaojia Guo, PhD student at the UCL School of Management, and Melissa Jenkins, Nicole Puhl and Andrey Karasevfrom Darden's MBA programme.
The team has engaged in various projects in the past across industries ranging from transportation (aerospace, rail, shipping logistics) to pharmaceuticals and mobile technologies. The methods employed by the team include multistakeholder, multicriteria decision-making models, large-scale optimisation, logistic regression, random forests and neural nets.